Safety
Jewel Cave National Monument continually reviews its operations in order to improve visitor services, enhance tour schedules, and create safer conditions for visitors, staff, and partners. This includes the evaluation and training of safety situations on a routine basis to protect our guests, as well as to preserve and protect the natural and cultural resources. We encourage every visitor to review the guidance listed below and be prepared to take the appropriate actions before arriving on-site. Your awareness and acknowledgement of the various situations will make for a safer experience and lasting positive memories.

Most important – while taking part in a ranger-guided cave tour, nature hike, or exploring the surface on your own, you will be in a natural setting and within a public place. For this reason, you must always look out for your own safety. If you have any questions about current restrictions or need additional planning assistance, please email or call the visitor center at (605) 673-8300 and speak with a park ranger. If you encounter an emergency in the monument, please call 911. A courtesy phone is available near the bathrooms at the visitor center.
COVID-19 Precautions
Like many public lands, the monument is modifying its visitor services to help prevent the spread of infectious diseases. Some facilities, activities, and events will be closed, canceled, suspended, or modified during the current global pandemic. Following guidance from the National Park Service and local and state health professionals, the monument will continue to modify operations as necessary. We thank you for your patience and cooperation during these times of uncertainty.
Plan ahead and be prepared for limited services.
Face-coverings may be required in high-visitation areas and inside visitor facilities.
Maintain social distancing of six feet (2 m), especially in high-visitation areas (in visitor facilities, on popular trails, while viewing wildlife, etc.).
Follow current local, state, and national health guidance:

Wash your hands with soap and water or use hand sanitizer.
Avoid touching your face.
Sneeze or cough into a tissue, or the inside of your elbow.

If you are sick, do not visit the monument. Self-isolate to avoid exposing others.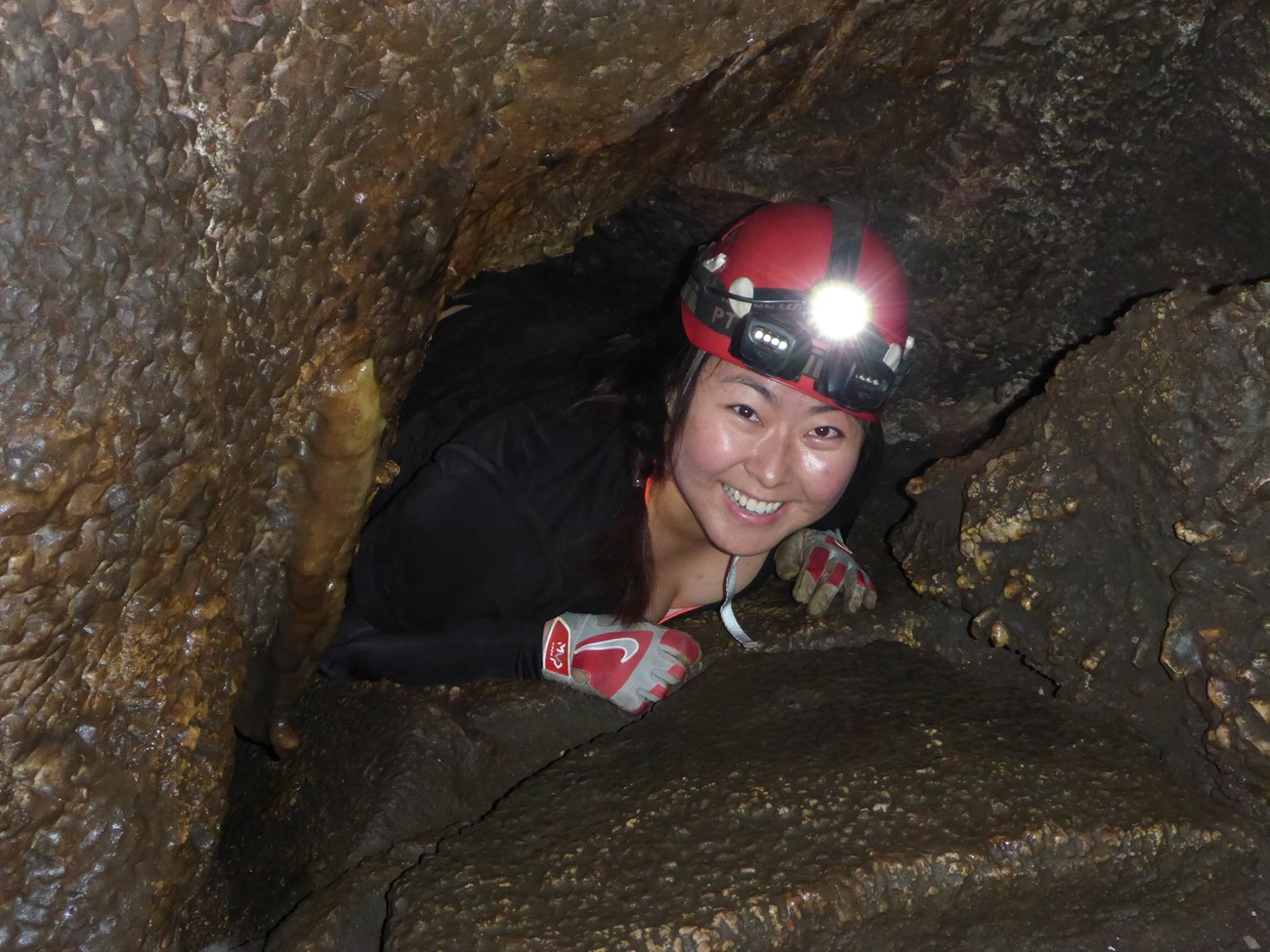 General Cave Tour
Safety Precautions:
To prevent the spread of White-Nose Syndrome (WNS), which is a fungal disease that impacts bats, all cave tour participants will walk across a decontamination mat when exiting Jewel Cave. NOTE: Other cave sites may not allow visitors to enter their resource with the same boots, clothing, or personal devices that have been inside Jewel Cave.
Know Your Limits! All cave tour participants (of all ages) must be able to navigate the tour routes unassisted. Cave tours are moderately strenuous and not recommended for anyone with health conditions, poor balance, mobility concerns, or those with physical limitations (i.e., climbing stairs, recent surgery, and illness).
Children may NOT be carried on any portion of the Scenic Tour route. Furthermore, strollers, diaper bags, and backpack carriers are not allowed in Jewel Cave. For this reason, the Discovery Tour is recommended for those with infants, toddlers, and young children.
Infants and toddlers can be carried using a front-carrier only, and the child must remain in the carrier throughout the duration of the Scenic Tour.
Sneakers, tennis shoes, or hiking boots are required on all cave tours. This is for visitor safety to help all best navigate the cave trail. Also, all cave tours exit through a white-nose syndrome decontamination mat with a liquid solution. If questionable, park rangers will ask that you change your footwear before taking part in a cave tour.
Backpacks, purses, handbags, diaper bags, weapons, hiking sticks, and walking poles are not allowed inside Jewel Cave. For your safety, as well as the protection of the cave resources, these items need to be left in the security of a personal vehicle.
Cave and surface trails are uneven and may be slippery at times. Be sure to wear proper footwear, always look before you step, and use the handrails inside the cave. The best footwear options are tennis shoes, sneakers, or hiking boots for all cave tours.
Photography is permitted along the Scenic Tour and during Discovery Tours; however, visitors are encouraged to use small cameras and/or cell phones to avoid large lenses, bags, etc. Pictures are not allowed on any stairs within the cave.
Historic Lantern Tours / Due to several steep stairs, large cameras and bags are not allowed on Historic Lantern Tours. If questionable, park rangers will ask that these items be left in the security of a personal vehicle.
Wild Caving Tours / Specific guidance is provided to all participants before arrival to the monument. Visitors taking part in this tour are encouraged to review the guidance and follow the instructions carefully in preparation for the adventure.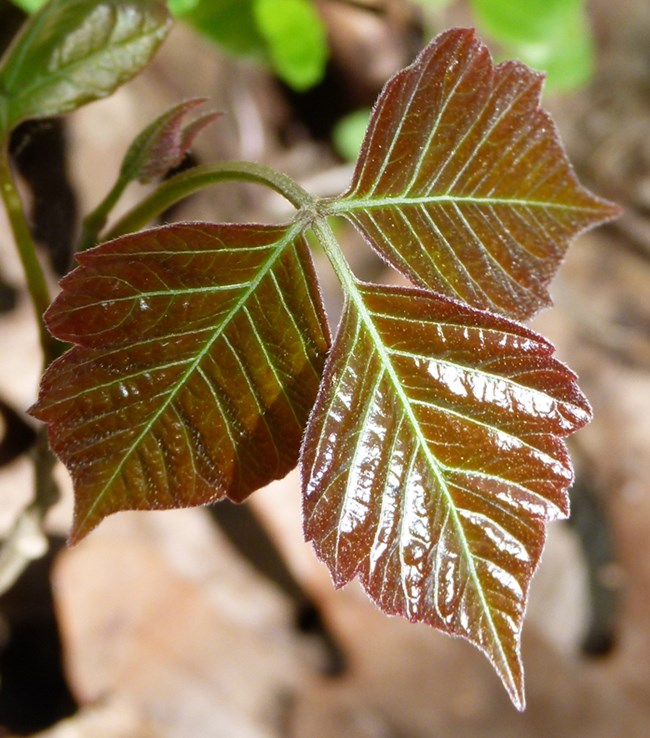 More Things to Know Before You Go
Most visitors come to the monument to take part in a ranger-guided cave tour. However, many visitors also take part in an assortment of outdoor recreational activities. What should you expect while exploring the monument? And what are we expecting of you during your visit?
Trail Safety
Trail Safety - Your safety depends on your own good judgement, adequate preparation, and knowing what to do in an emergency. Although the trails are easy to moderate, hikers should still be in good physical condition and be prepared with proper equipment for the different seasons. Learn more about how to hike smart when using the trails in the monument.

Leave No Trace - Your actions on the trails often affects plants, animals, and other hikers. By following the Leave No Trace Seven Principles, you can minimize those impacts.

Cell Phones - Cell phones will not work in most areas of the monument. Do not rely on them if you become lost or disoriented. Hikers need to be prepared by knowing how to use topographic maps, compasses, and GPS units - especially while exploring the backcountry areas of the monument.

Elevation - Most of the monument lies more than a mile above sea level; give yourself time to adjust to the elevation before engaging in any strenuous activity, such as hiking.
Plants and Wildlife
Poison Ivy - Poison ivy can be found throughout the monument and can grow as a shrub or vine. The leaves are red in early spring, shiny green in summer, and an attractive red or orange in the fall. Each leaf consists of three leaflets.
Most people are sensitive in varying degrees to the oils of this plant, which makes skin itch, blister, and possibly swell.
Avoid contact with all parts of the plant. If exposed, wash the affected skin with soap and water as soon as possible.
If contact is made with clothing, separate and/or pack the soiled items away from other clothes.
Respect Wildlife - One advantage of visiting public lands is the chance to view wildlife in a natural setting. However, remember that wildlife is wild and potentially dangerous. Do not approach wildlife. Watch and enjoy from a distance.
Snakes - Prairie rattlesnakes typically hide during the day, and they often seek shade under rocks, logs, and tall grasses. Do not place your hands and feet in areas you cannot see, such as crevices and overhangs. Listen for their warning rattle, and if encountered, back away from their location slowly.
Bats - If you see a dead bat or a bat that is behaving strangely, such as being aggressive, lying on the ground, flying near, or making contact with people, contact a park ranger right away, and do not touch it. Did you know - less than 1% of bats in nature have rabies, but bats that act strangely or contact humans are up to ten times more likely to have rabies.
Ticks - Ticks can be prevalent throughout the monument, and there is a risk of disease if one bites you. It is important to take precautions and to be aware of

tick-borne illnesses

before hiking on the surface trails.
Keep Your Eye on the Weather
The Black Hills are known for its temperature and weather extremes in all seasons. Weather conditions may change abruptly. Before exploring, check the local weather forecast at the visitor center. Dress according to current conditions, and be prepared for changes throughout the day.
Lightning - Lightning can strike well in advance of a storm. Seek shelter immediately, and avoid trees and high places.

When thunder roars, go indoors.

High Winds and Falling Trees - Wildfires have left thousands of standing dead trees that can fall with little or no warning, especially during high winds. Avoid areas with large numbers of dead trees, and watch for dead trees along the trails and picnic areas.
Legal Situations
For additional laws and policies that relate to visitor safety and the protection of the resources, please review the Superintendent's Compendium.
Fires and Hunting - Open fires and hunting are not permitted within the boundaries of the monument.
Protection of Resources - The natural and cultural resources are protected within the monument. Picking up rocks, collecting plants, or feeding wildlife are prohibited. Please do not litter.
Vandalism - Not only does

vandalism

deface sites and degrade experiences of other visitors, vandals often place themselves in harm's way. If you see something suspicious, stay safe, and tell a park ranger about it.
Last updated: May 31, 2022