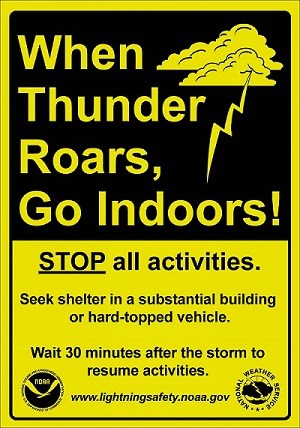 Lightning is a spark of electricity in the atmosphere between clouds, the air or the ground. We usually associate lightning with thunderstorms. The booming sound of thunder is actually a result of lightning. To learn more about what causes lightning and how it works, check out NOAA's National Severe Storms Laboratory.

Lightning is common in the summer months; however, it can strike any time of the year. The best way to protect yourself from a lightning strike is to avoid the threat. If you hear thunder, you are close enough to be struck by lightning. REMEMBER: There is NO PLACE outside that is safe during a thunderstorm!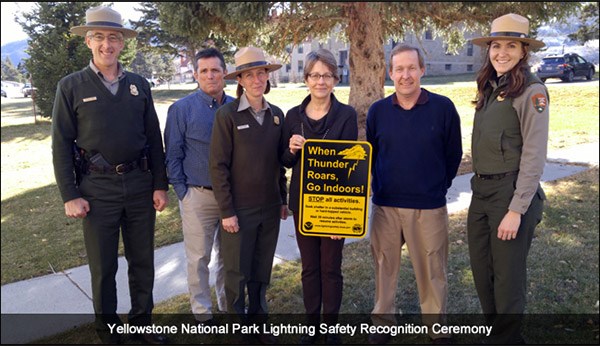 Be a weather-ready explorer and check out the NPS Trip Planning Guide. Learn more about your Health & Safety in national parks.