Thing to Do
Become an Isle Royale Junior Ranger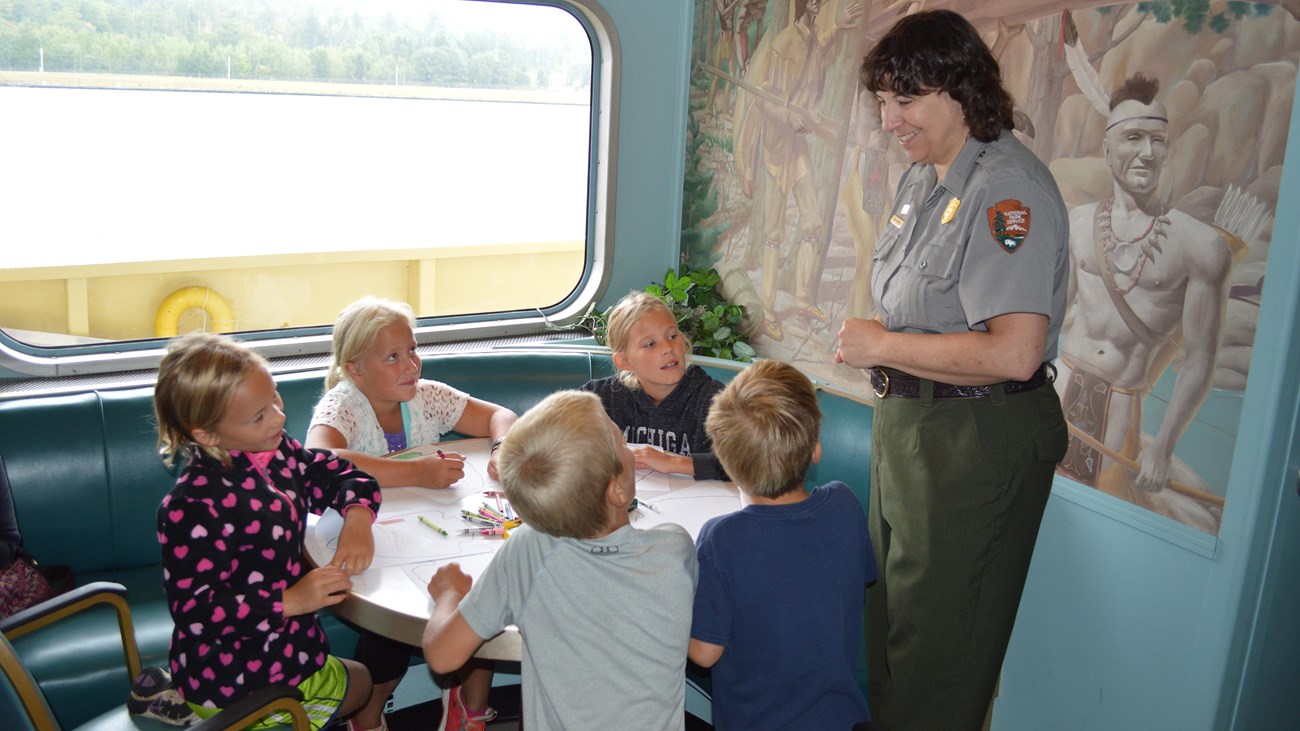 Help Protect the Park
At Isle Royale National Park, Junior Rangers learn about the isolated island, the unique plants and animals found in the park, the island's cultural history, and Leave No Trace principles. The Junior Ranger program is targeted towards children ages 6-12 and is available for all users. Stop by a visitor center during your trip to Isle Royale or discover the Junior Ranger booklet online. 

Visitor Centers
Duration is dependent on experience and time available. 
Activity
Junior Ranger Program
Entrance fees may apply, see Fees & Passes information.
Location
Isle Royale National Park
Isle Royale National Park is in the northwest corner of Lake Superior. Lake Superior is one of the Great Lakes located in the Upper Midwest of the United States. The island contains a roadless backcountry. Visitors traveling to Isle Royale must arrive by boat or seaplane. 
Accessibility Information
Last updated: February 12, 2022