SS George M. Cox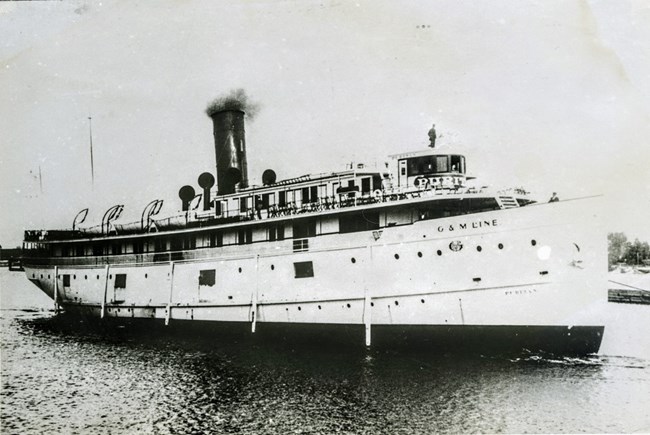 Introduction
John H. Graham, of Graham and Morton Transportation Company, was a prominent businessman connected with the passenger pleasure resort service out of Chicago and the fruit traffic from Michigan. Graham and Morton had built a line of palatial steamers primarily for the summer passenger service between Chicago, St. Joseph and Benton Harbor. In addition, the vessels also carried freight between these cities as well as to Milwaukee (Mansfield 1899:2:245).
Graham and Morton Transportation evolved as a stock company in 1880 or 1881 from the partnership between J. Stanley Morton and J.H. Graham, formed originally in the early 1870s. By 1899, the Graham and Morton Transportation Co. had grown to be the largest single business on the docks at Benton Harbor and Chicago, employing more than 100 persons in the summer (Mansfield 1899:2:246).
The Story of the SS George M. Cox
Shipwreck Site
Scattered wreckage, twisted steel plating, and exposed machinery and prop. Buoy attached to boiler in 45 feet.
Map of George M. Cox Site - East View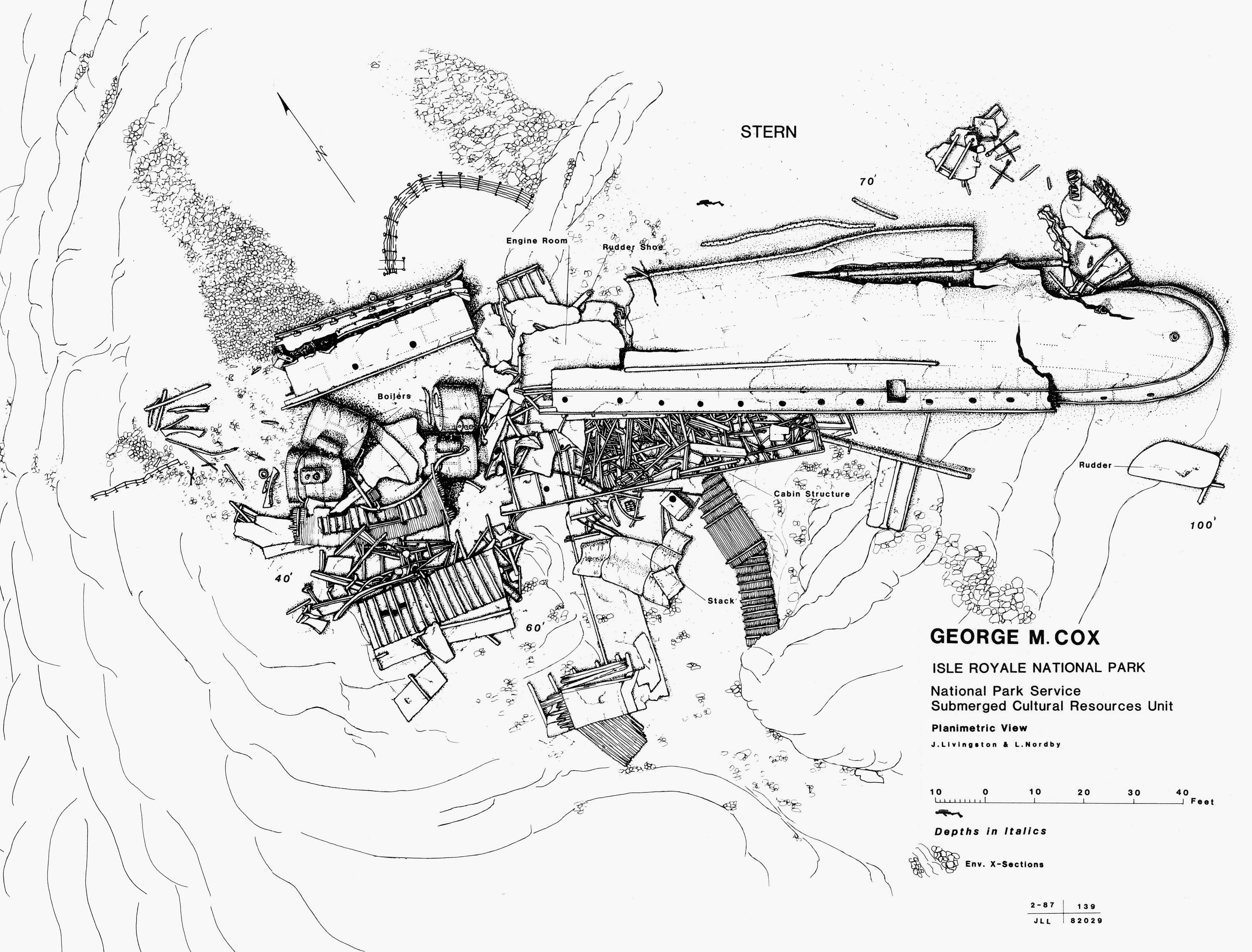 SS GEORGE M. COX Site Map
NPS / J.L. Livingston & J. Nerdby
Map of George M. Cox Site - West View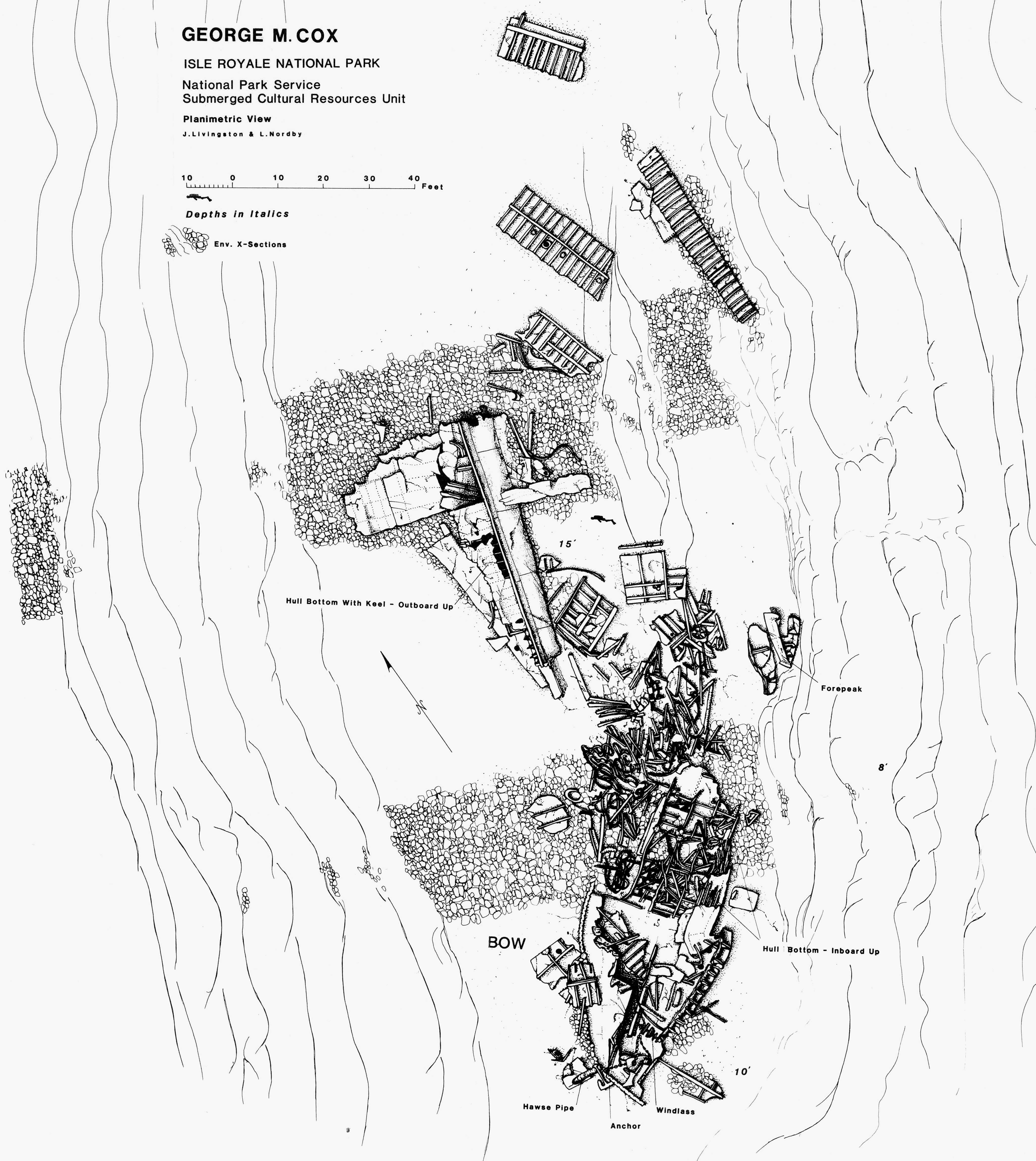 SS GEORGE M. COX Site Map
NPS / J.L. Livingston & J. Nerdby
Last updated: November 24, 2020