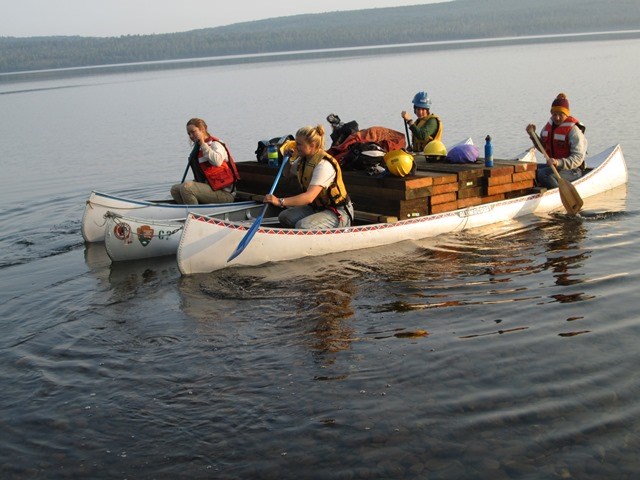 How Do I Apply for a Job?
Every season Isle Royale National Park depends upon dedicated protection, maintenance, interpretive, cultural resources, administrative, and natural resources staff to protect park resources and create the next generation of park stewards.
Positions include full-time, part-time, and intermittent work. Most positions are duty stationed on the island of Isle Royale at either Rock Harbor or Windigo, though a few positions are duty stationed in Houghton, MI.
All current opportunities are advertised on the Office of Personnel Management's (OPM) website located at www.usajobs.gov. Please read the entire vacancy announcement carefully for full instructions. Applying for a job requires a resume, a supplemental questionnaire, and any documentation that supports any claims made in the application or requirements for the job.