Visiting the 18th Century Garden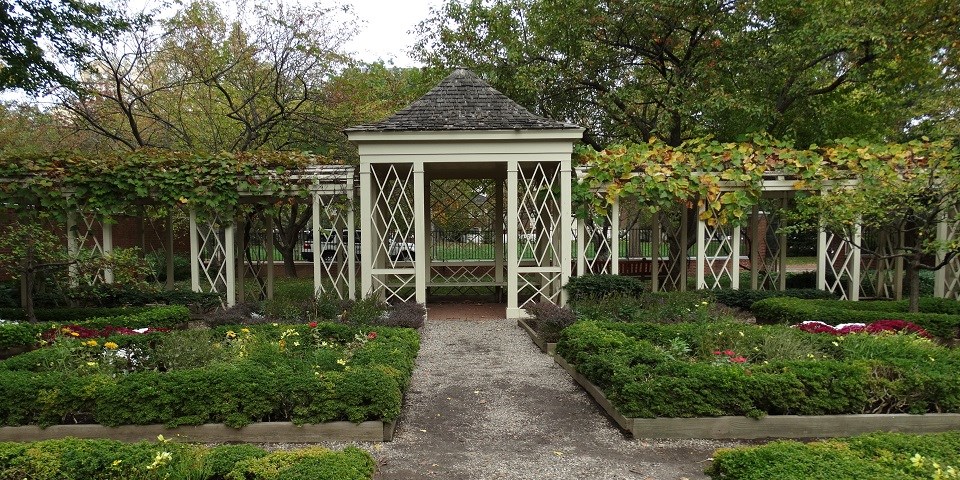 Location
The 18th Century Garden is located on Walnut Street, between 3rd and 4th Streets.
Hours and Fees
The 18th Century Garden is open daily from 9 a.m. to dusk, except on all major federal holidays. It is an outdoor area, but there are locking gates at the entrance.
Admission is FREE.
Ticketing
No tickets are required to visit the garden.
Exhibits
The 18th Century Garden showcases plants that were frequently grown in Philadelphia during the 1700's. Defined by its lovely gazebo and geometric patterns, the 18th Century Garden recalls the formal landscape designs that were en vogue during colonial times. The garden remains colorful throughout the year, making it a popular spot for wedding photos and wedding ceremonies. A permit is required for both.
Accessibility
The 18th Century Garden is wheelchair accessible. Learn more about the accessibility services offered throughout the park on our website.
Images and Historical Information
Explore this photo gallery for images of the 18th Century Garden.
Last updated: August 9, 2017