Visiting the Merchants' Exchange Building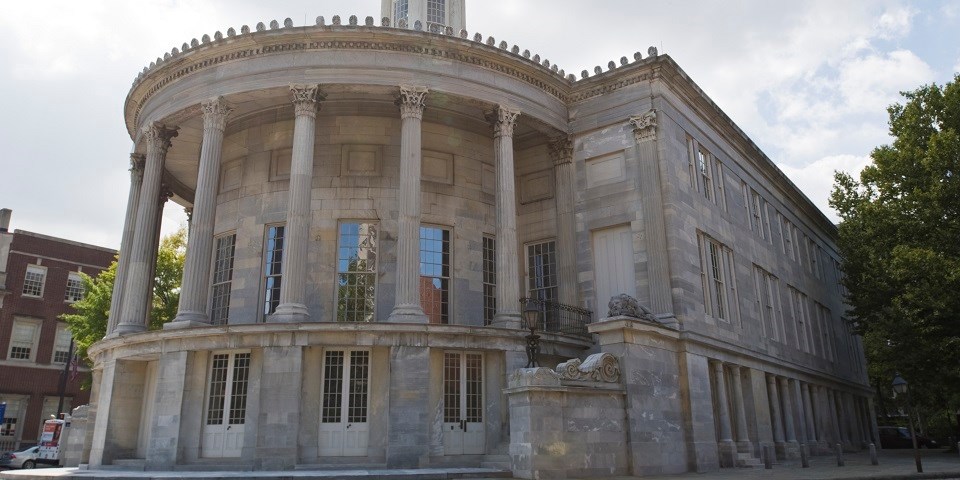 Location
The Merchants' Exchange Building is located on the corner of Walnut and 3rd Streets.
Hours and Fees
Lobby exhibit open Monday through Friday: 8:30am to 4:30pm, year round
Admission is FREE
Ticketing
No tickets are required to visit the exhibit.
Exhibits
The Merchants' Exchange Building's lobby houses a public exhibit on the site's history and preservation. Designed by William Strickland, the building became Philadelphia's financial center upon its completion in 1834, playing host to a post office, the city's stock exchange, and the Philadelphia Board of Trade throughout the 1800s. Today, it serves as the park's headquarters.
Accessibility
The Merchants' Exchange Building is wheelchair accessible. Learn more about the accessibility services offered throughout the park on our website.
Images and Historical Information
Additional historical information is available on the park's website. See the photos below.
Last updated: August 12, 2022