Things to Do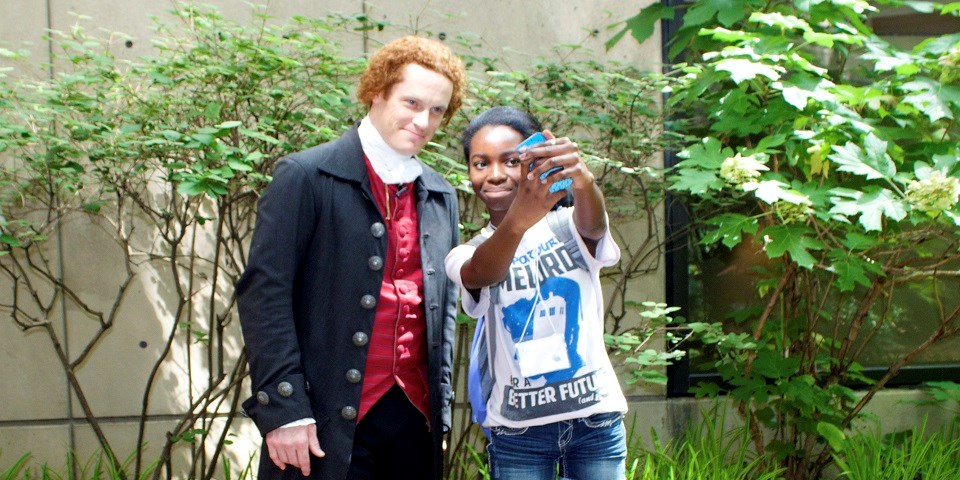 Try on a colonial costume and take a selfie with George Washington at the Independence Visitor Center.
See the Liberty Bell. Look at the iconic crack, take a bucket list photo, and take a minute to really look at the inscription. Can you find any words that are spelled differently?
Walk in Oney Judge's footsteps at the Presidents' House Site. Where was she going?
Look for a funny "F" in one of the documents in the Great Essentials exhibit.
Pose like your favorite statue and take a photo. Will it be George Washington (in front of Independence Hall) or maybe the Signer (5th and Chestnut)?
Listen for the sound of sticky ink in the Franklin Court Printing Office. Share a photo on social media and think about the power of words and images.
Love playing Guitar Hero? Try your hand at the Glass Armonica version in the Benjamin Franklin Museum. (Fee applies.)
Find George Washington and his second-favorite horse at the Portrait Gallery in the Second Bank. Look for the curious colors around GW's head.
Get your National Park Service passport stamped and ponder the age-old dilemma: should you get stamps for places you haven't been to?
Find the two lion statues behind the Merchants' Exchange Building. Can you spot the differences?
Last updated: January 13, 2017