Visiting the Liberty Bell Center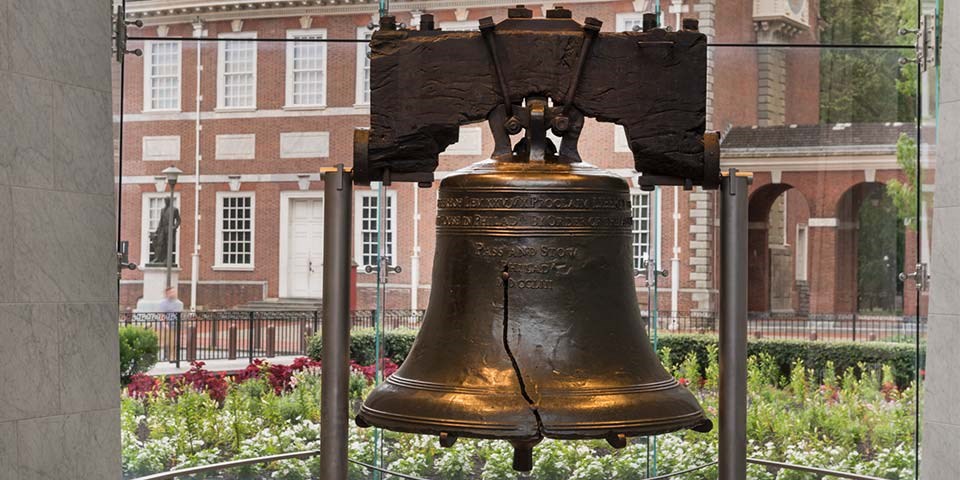 Location
The Liberty Bell Center is located at 526 Market Street. Visitors exit from the south end of the building, near Chestnut Street.

Hours and Fees
Open daily: 9am - 5pm, 'til 7pm Saturdays and Sundays only from 5/28 thru 6/18
6/19 thru 9/5: open daily 9am - 7pm
The security screening area closes 5 minutes before the building closes.

Admission is FREE.

Ticketing
NO tickets are required. Entrance is on a first-come, first-served basis.
Exhibits
Exhibits line the left side of the hallway in the Liberty Bell Center. Topics range from the founding of the State House bell (now known as the Liberty Bell) to its use by abolitionists and civil rights advocates. Don't miss the temporary exhibit Freedom on Trial about the courage of freedom seekers and the power of family and community. The exhibit will be on view through mid-May 2022.


For International Visitors
Written information about the Liberty Bell is available in a dozen languages. Please ask a park ranger for these services.
Accessibility
The Liberty Bell Center is wheelchair accessible. There are NO restrooms (accessible or otherwise) in the Liberty Bell Center, but restrooms are available in the nearby Independence Visitor Center. Learn more about the accessibility services offered throughout the park on our website.
Security
Visitors must pass through a security screening area to visit the Liberty Bell Center. To maximize your visit to the park, and to minimize your security screening time, the park recommends that you bring only small bags, if necessary. No weapons, pepper spray, or pocket knives are permitted into the building.
Images and Historical Information
Want to learn more about the famous crack, or the timeless inscription? Additional resources about the Liberty Bell are available on our website. See images of the Liberty Bell at the bottom of this web page.
Last updated: May 9, 2022