Monitoring Coastal Resources in Wrangell-St Elias National Park and Preserve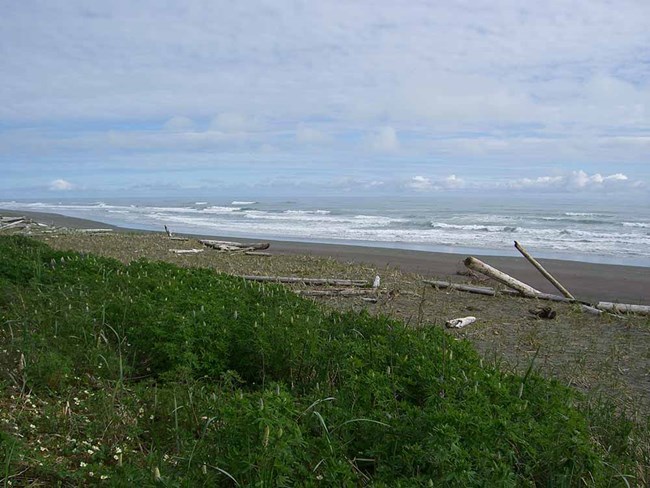 Wrangell-St Elias National Park and Preserve has over 150 miles of wild coastline, sometimes referred to as the "Lost Coast" because it is so wild and relatively unknown. The coast is battered by storms, giant waterfalls pour into fjords, tidewater glaciers calve into the sea, and the second-highest mountain range in North America, the St. Elias Range, rises above the rocky beaches. Where the coast meets the sea, you can find bears, murrelets, whales, and many other species.

The Southeast Alaska Network is developing a monitoring program for the Lost Coast to learn more about the connections between glaciers, ocean ecosystems, and the many species that depend on them.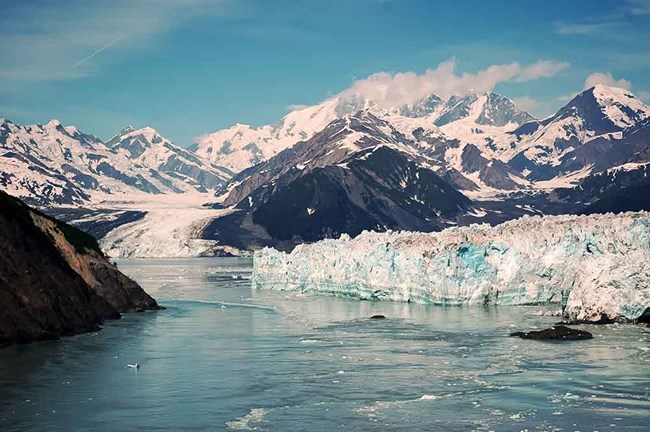 The Hubbard Glacier is North America's largest tidewater glacier. It is 76 miles long,7 miles wide, and 600 feet tall at its terminal face (350 feet exposed above the waterline and 250 feet below the waterline). The Hubbard Glacier starts at Mt. Logan (19,850 ft) in the Yukon Territory of Canada and ends within Wrangell-St. Elias National Park & Preserve. Mt. Logan is the 2nd tallest mountain on the North American continent. The glacier was named in 1890 for Gardiner Hubbard, the first president of the National Geographic Society. The ice you see at the terminal face is approximately 450 years old and is over 2,000 feet thick at some locations.
Last updated: February 2, 2022