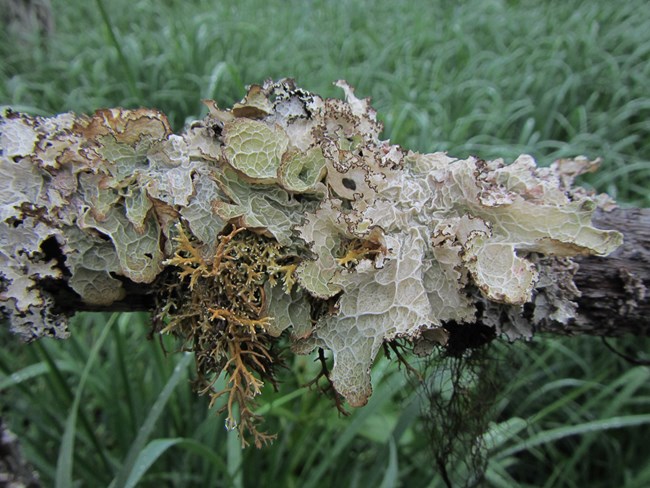 While Southeast Alaska ecosystems are relatively pristine compared to many parts of the world, even small increases in pollution can have significant impacts. The Southeast Alaska Network monitors three kinds of environmental contaminants: airborne, freshwater, and marine.
Airborne Contaminants
Areas of Southeast Alaska are exposed to a number of local airborne pollution sources and a wide variety of modes of regional transportation (cars, buses, helicopters, planes, ferry, trains, and cruise ships), particularly during the summer tourist season. Regional and global sources of airborne pollution include sooty fine particulates, nitrogen oxides, and other pollutants associated with forest fires and wind-blown dust as well as industrial emissions transported from Eurasia. Airborne pollutants are a concern because of the potential adverse effects to human health and sensitive components of park ecosystems. Southeast Alaska parks are monitored for atmospheric pollutants using passive membrane samplers, wet deposition samplers, and lichen.