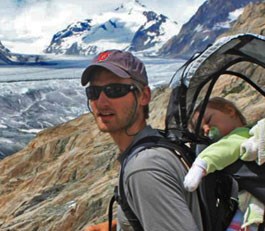 Aaron Weed - Program Manager
802-457-3368 ex. 237 email
Programs:breeding landbirds, coastal birds
Aaron is responsible for planning and coordinating of all aspects of the NETN I & M Program. Prior to joining the NPS, Aaron was a postdoc at Dartmouth College and the University of Idaho where his research focused on understanding how interactions between biotic and abiotic factors affect the population dynamics of species important to natural resource management (bark beetles and invasive weeds) at multiple spatial scales. He has a B.S. in Biology from the University of Maine, a M.S. in Entomology from the University of Florida, and a Ph.D. in Environmental Science from the University of Rhode Island.