Early Detection of Invasive Species in Northeast Temperate Network Parks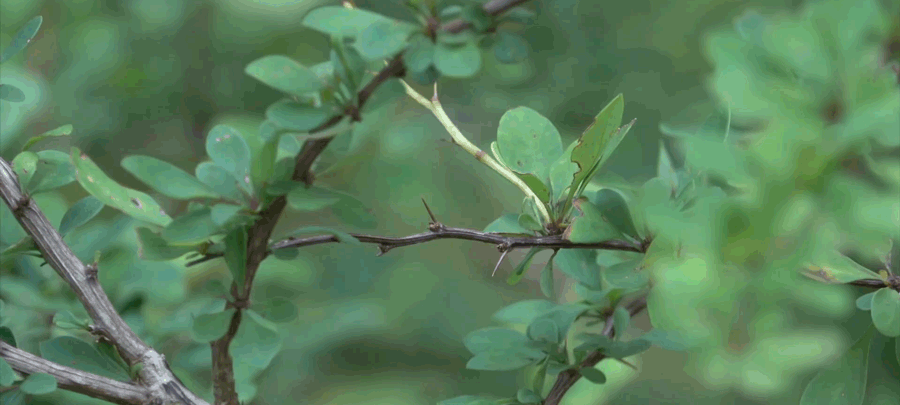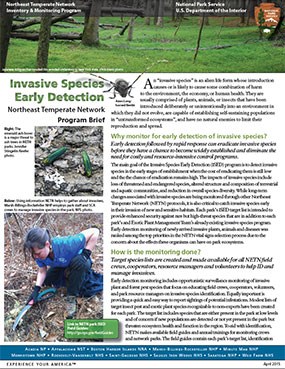 Overview
In broad terms, an invasive species is an organism that has been introduced deliberately or unintentionally into an environment in which it did not evolve, is capable of establishing self-sustaining populations in "untransformed ecosystems", and is likely to cause harm to human health or the environment.
Early detection monitoring of invasive species was ranked a top priority during the Northeast Temperate Network's vital signs selection process due to the effects these organisms can have on park ecosystems. The known ecological impacts of invasive species include loss of biodiversity - especially threatened and endangered species, altered structure and composition of terrestrial and aquatic communities, and reduction in overall species diversity. it is critical to catch new populations of invasive species early in their invasion of new habitats when the chances of eradication remain high.
Early detection monitoring includes the creation of individual park early detection species lists; opportunistic surveillance monitoring of invasive plant and forest pest species by field crews, cooperators, volunteers, and resource managers on invasive species identification; and a framework of reporting and disseminating information on potential infestations.
Invasives Monitoring Along the Appalachian Trail
The A.T. poses a unique challenge among Northeast Temperate Network parks because of its length and the large number of communities through which it passes, opening it up to numerous groups of invasive exotic species. This also makes it a very difficult resource to systematically inventory. To date, several regional or limited surveys have occured along the trail, but none have systematically searched the A.T. region. Consequently, resource managers are underequipped to address this problem.
Northeast Temperate Network Invasive Species - Early Detection Materials
Click on the links below to view documents for this monitoring program. Protocols contain the specifics about how monitoring is conducted, reports share the data collected during monitoring, and briefs are one or two page summaries of monitoring activities.
Visit our keyboard shortcuts docs for details
Duration:

5 minutes, 48 seconds
Invasive plants and animals can disrupt ecosystems even in highly protected National Parks. Learn how parks are taking action with help from Inventory & Monitoring as the first alert to new pests and with Exotic Plant Management Teams that tackle invasive species treatment and removal.
Target Invasive Species of the Northeast Temperate Network
Download "field cards" of invasive species that NETN parks ar on the lookout for
Staff Contacts for Invasive Species - Early Detection
Program Manager:
Aaron Weed
Plant Ecologist:
Kate Miller
Biological Technician (vegetation):
Camilla Seirup
Last updated: September 13, 2023