Weather & Climate Monitoring in NETN Parks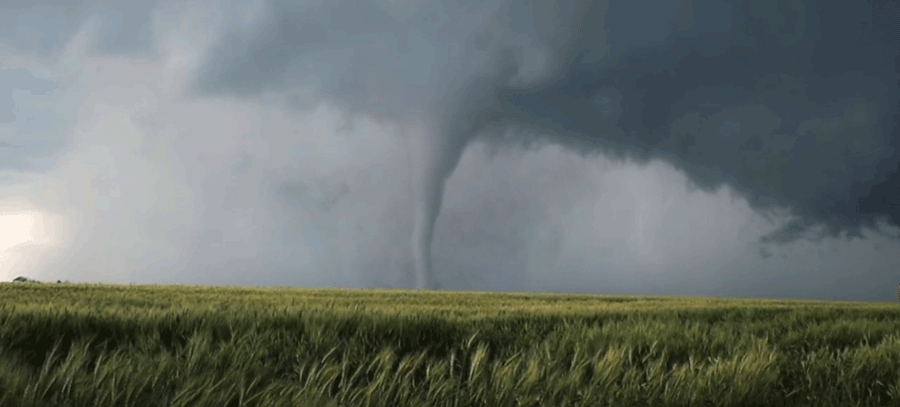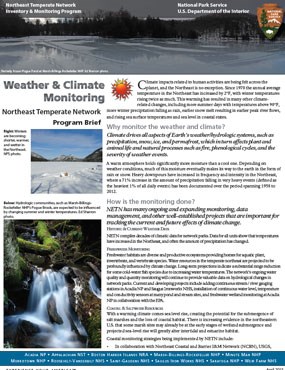 Overview
Temperature and precipitation, taken over time-scales of years, decades or longer, are the basic components of climate. Climate provides the physical constraints that determine plant and animal survival and drives the basic processes that underpin ecosystems. Current climate models predict substantial climate-related changes in the northeast, and this will result in ecological changes. Potential changes include: (1) changes in forest species composition (e.g., loss of sugar maples), (2) increased frequency of heavy precipitation events and flooding, and (3) an overall increase in the heat index of 8-20º F. Monitoring the basic components of climate will help to discern whether these predictions are accurate for the NETN, and will help managers anticipate potential changes that will affect parks. For example, increased severity and frequency of rainfall events could cause flooding of low-lying areas, and convert vernal pools to year-round pools (with potential consequences for amphibian species).
Weather monitoring is currently being conducted in or near all parks in NETN.The Inventory & Monitoring Division is developing a national-level protocol that will use data from multiple climate monitoring networks (Applied Climate Information System) and will provide parks with tools to access and summarize these data.
NETN Weather & Climate Materials
Click on the links below to view protocols, reports, briefs, and other materials
Visit our keyboard shortcuts docs for details
Duration:

6 minutes, 54 seconds
National Parks protect amazing places and organisms for all Americans. As climate changes, learn how Inventory & Monitoring helps parks track its effects on populations of Shenandoah salamander, life in the rocky intertidal zone, and brook trout in freshwater streams.
Last updated: September 13, 2023