Inventory & Monitoring at Sagamore Hill National Historic Site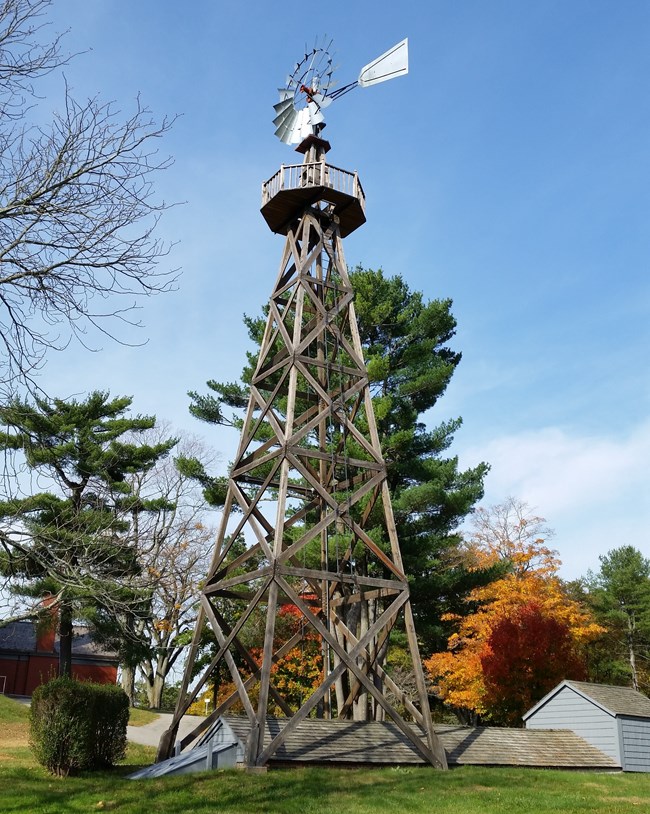 Sagamore Hill National Historic Site is the home of Theodore Roosevelt located on the peninsula of Cove Neck, Long Island, New York. In 1883 Roosevelt purchased farmland with shoreline on both Oyster Bay and Cold Spring Harbor. He quickly sold off some of the property facing Oyster Bay to relatives, and built a large country home on the top of a hill with views across the water. Farm fields gave way to an oak-chestnut-tulip forest running down to a salt marsh that opens to Cold Spring Harbor. His family eventually sold off more acreage until it reached its current size of 35 hectares.

Today the farm has given way to visitor facilities including a parking lot and visitor center (0.8 hectares combined), paved driveways, and mowed lawns (4 hectares). There remains about 4.8 hectares of rough fields. The forest of about 20 hectares has matured despite the loss of the chestnuts to the blight. The easternmost forested and saltmarsh area of the park were declared a "Natural Environmental Study Area" by Congress in the early 1970's. The 4 hectare Eel Creek saltmarsh is an excellent example of the tidal saltmarshes that once lined the shore of Long Island. The following is a list of current park management issues faced at the park.

Wildlife management: Issues include a need for documentation of wildlife species composition, distribution and abundance and habitat use; need for documentation of rare, threatened, endangered and exotic wildlife species.
Habitat management: Issues include a need for management recommendations regarding park habitats based on previous documentation and current field work.
Salt Marsh Vegetation and Nekton
Vegetation Classification
Last updated: October 10, 2018