Upland Forests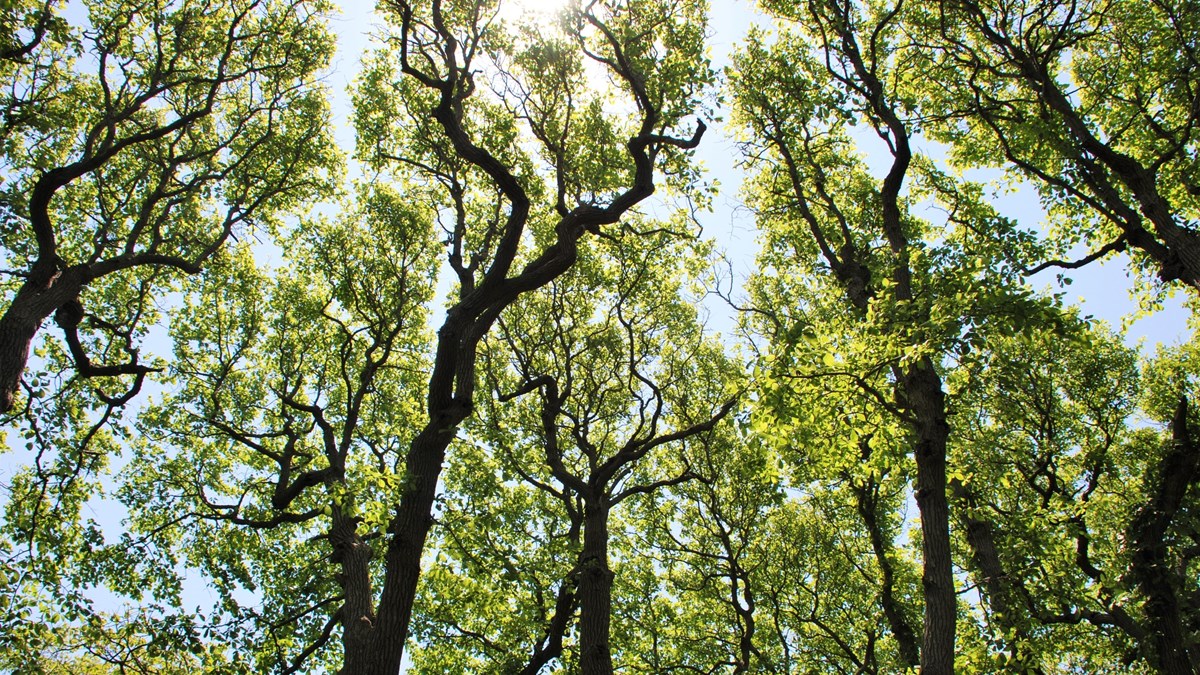 The region we monitor at the Northeast Coastal and Barrier Network is not primarily forested. However, several of our parks have upland forests that form an essential part of the coastal landscape and provide vital habitats for diverse wildlife. Forests are vulnerable to stressors, though. White-tailed deer populations, invasive plants, exotic plant diseases, native pests, and various human activities are all examples of stressors that impact forest health.
At the Northeast Coastal and Barrier Network, we monitor one main forest vital sign: forest health. We do this by studying a forest's structure, composition, and wildlife dynamics, all of which can tell us about its present conditions and also about foreseeable change. Understanding how forests respond to different stressors means we're more prepared to protect the species that depend on these upland habitats. See how we monitor forest health below.



---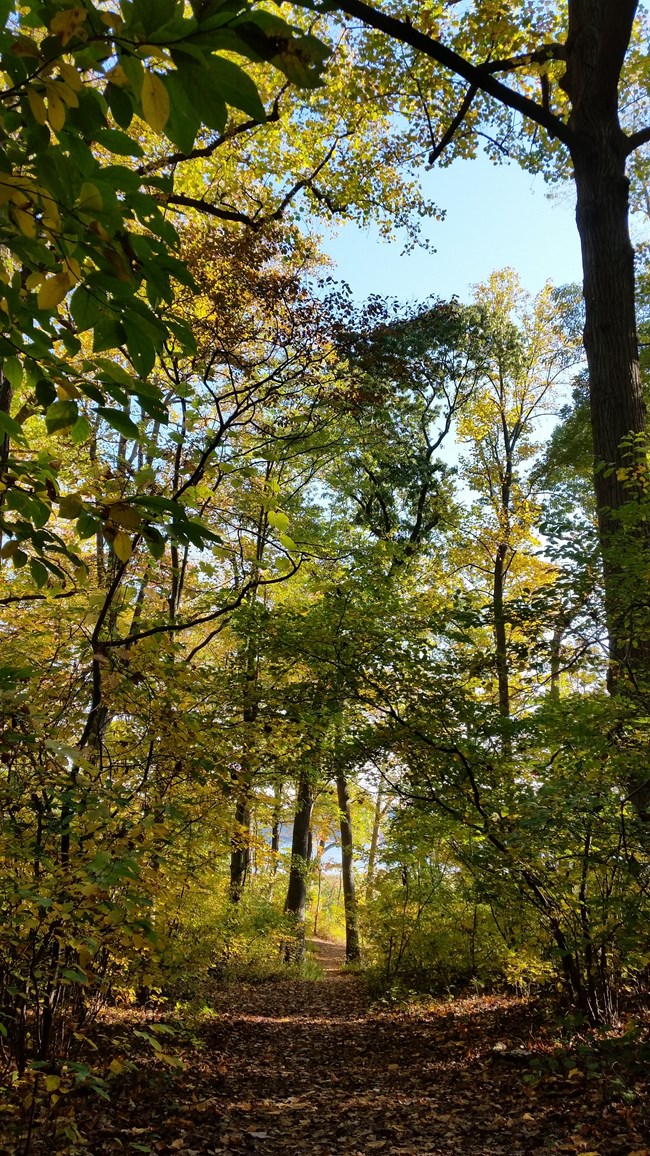 Forest Health
A Brief Intro
Upland forests are dynamic habitats, teeming with plants, mammals, and insects. While they're home to many wildlife, forests are also vulnerable to certain species, including humans. To better understand how these stressors affect forest health, we need to observe the changes that occur downstream of initial impacts. Observing high mortality rates among canopy trees, for example, may signal a change in the dominant tree species. A decrease in seedlings and saplings could mean weakened regeneration. Changes in soil chemistry and disrupted nutrient cycles from acid deposition could lead us back to human activity. So do development projects that fragment forests around our parks, leaving wildlife vulnerable to invasive species and biodiversity loss.
The Northeast Coastal and Barrier Network closely monitors the health of our upland forests, as these habitats are crucial to the longevity of biodiversity.


How We Monitor
Record tree species, population, and distribution over time

Observe signs of deer impact (i.e. feeding habits)

Document presence and location of invasive species

Collect soil samples to analyze chemical composition and impacts of acid deposition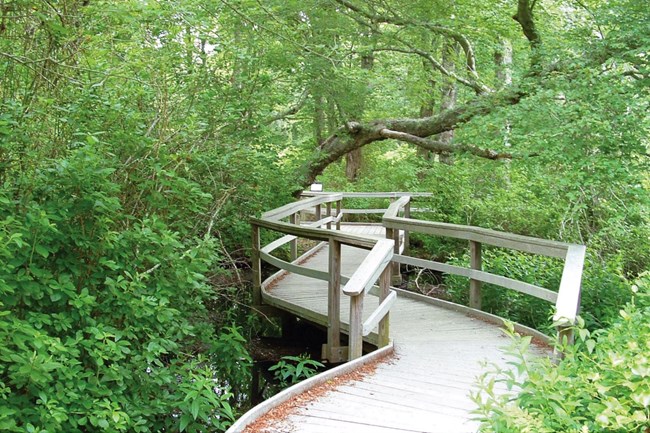 Where We Monitor
Colonial National Historical Park
George Washington Birthplace National Monument
Sagamore Hill National Historic Site
Thomas Stone National Historic Site
Last updated: March 25, 2022