Science Stories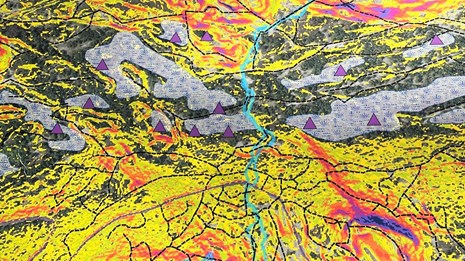 Podcast: Stewardship Savvy
Our pilot episode features Mark Adams, a GIS specialist at Cape Cod National Seashore.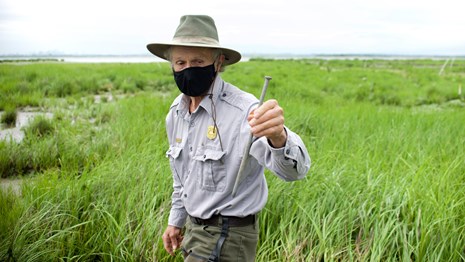 In the Field: Big Egg Marsh with George
In 2002, an experiment began to restore a salt marsh. 20 years later, scientists return to see how it's doing.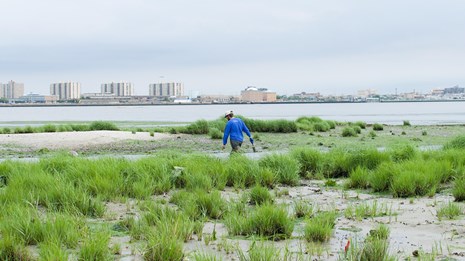 Park History: Gateway NRA, Jamaica Bay
Jamaica Bay of New York City is an urban ecosystem, where salt marshes are the remaining oases for wildlife.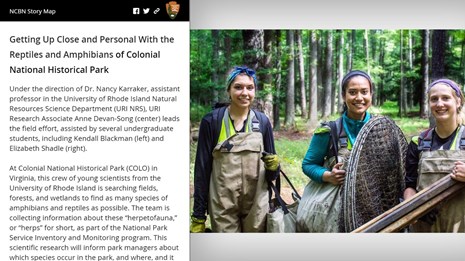 StoryMap: Herpetology at Colonial NHP
Get up close and personal with the reptiles and amphibians at Colonial National Historical Park.