Water Quality & Quantity
Very different geographic regions make up the Mid-Atlantic Network: the gentle, rolling Coastal Plain & Piedmont regions, and the mountainous Blue Ridge physiographic province. The waterways in these regions are similarly distinct and difficult to compare. As a result, the Mid-Atlantic Network monitors water quality and quantity for both regions separately. Learn more with the links below.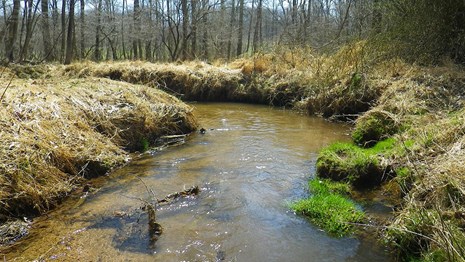 Coastal Plain & Piedmont Parks
Monitoring water quality & quantity helps the National Park Service fulfill its duty to protect pristine (or improve impaired) park waters.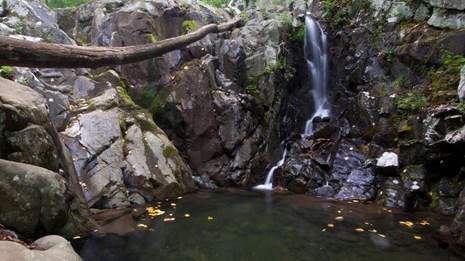 Shenandoah National Park
The streams in Shenandoah are formed from numerous cool-water springs, and become highly oxygenated as they tumble downhill.
Last updated: July 27, 2018