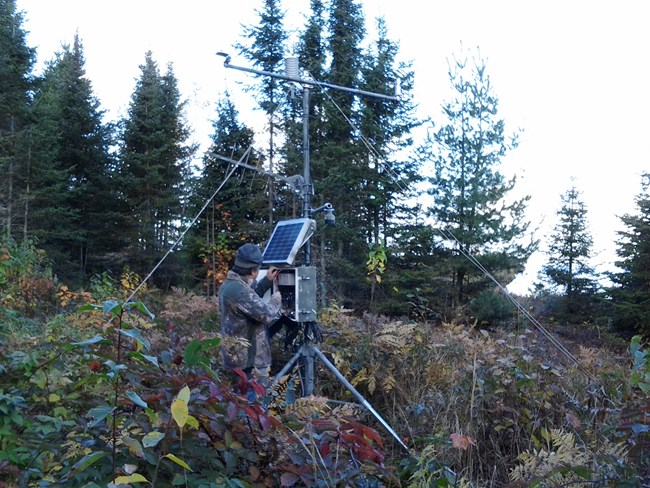 Climate is a primary driver of physical and ecological processes. We are using pre-existing data to help Great Lakes Network parks determine how weather and climate trends such as precipitation and temperature affect park resources.
Long-term Monitoring
Gather meteorological and climate data collected by existing federal, state, and private programs.

Use the Climate Analyzer web site to make the data available to the Great Lakes Network parks.

Provide web links and custom data queries for real-time and historical weather data.
Assist parks in the proper use of meteorological data.