Apostle Islands National Lakeshore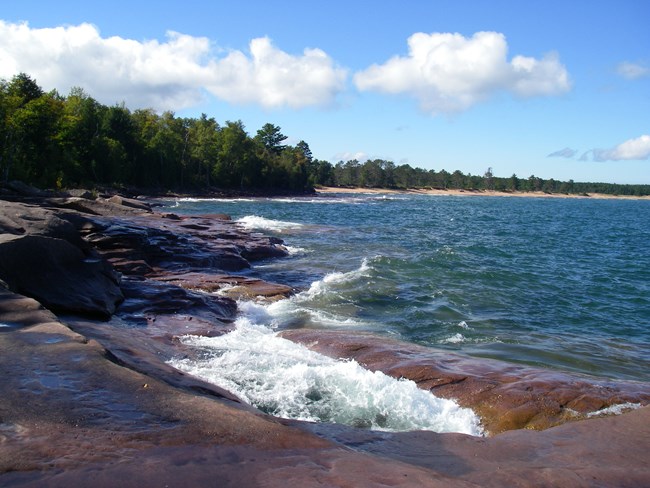 The Apostle Islands National Lakeshore in southwestern Lake Superior is composed of 21 of the archipelago's 22 islands. This park is included in all of our programs except for annual water quality monitoring because there are no inland lakes on any of the islands. Special projects (including some water quality monitoring) do occur in the Lake Superior part of the park, though, and the islands are revealing themselves to be a gathering place for microplastics.
Dive into the resource briefs and reports below to find out more about what we are learning.
Resources Briefs are condensed versions of our technical reports. They rely on graphics and images more than dense scientific writing, but anyone who is intrigued and wants to know more can always use the resource brief as an entry into the report.
A series of maps shows the location and extent of disturbances in a study area encompassing the Apostle Islands and part of the adjacent mainland from 1990 through 2018. Disturbances include forest harvest, beaver activity, forest pathogen outbreaks, development, and other change agents. Taken together, the maps show how the landscape changes over time.

Duration:

10 minutes, 18 seconds
These technical reports are produced by network staff and other scientists working in the Apostle Islands. Lots of information, lots of fascinating discoveries.
Published journal articles that include data collected at Apostle Islands NL.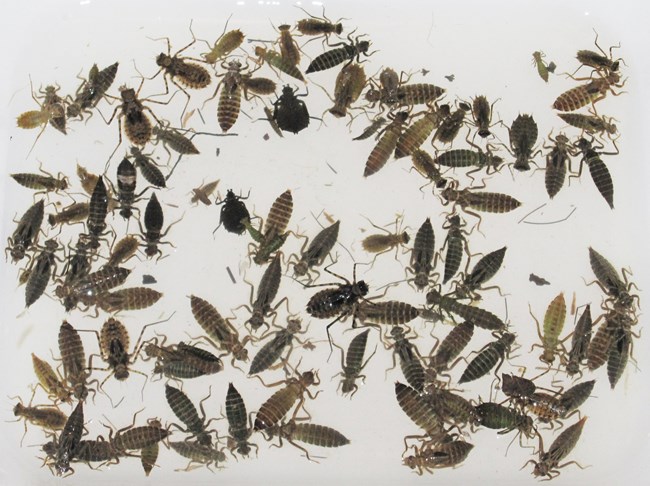 Dragonfly Mercury Project
Find out the latest about mercury and dragonfly larvae at your park!

As a foundational part of the aquatic food web, dragonfly larvae we collect each summer are tested for mercury in the environment, which helps us understand mercury contamination at higher levels of the food web.

Visit the website below to find the latest "dragonflier" for the Apostle Islands.

The Dragonfly Mercury Project Annual Data Fliers (usgs.gov)
Last updated: October 4, 2023