Safety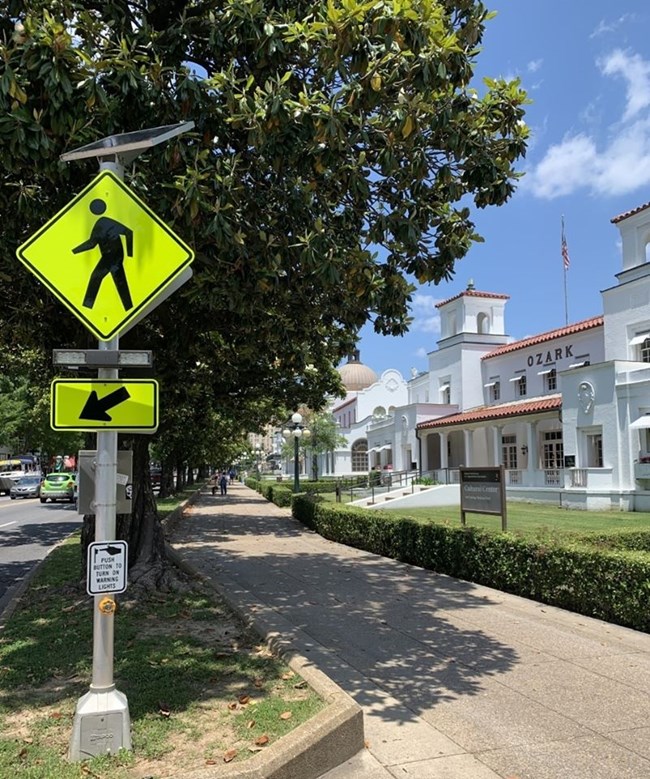 We want your trip to Hot Springs National Park to be safe and enjoyable. This page includes important information that you should know before you come to the park. Please keep this information in mind and prepare well for your trip. Ultimately, your safety is your responsibility.
If it's an emergency, call 911 no matter where you are.
If you're at a park site and need help for situations like suspicious activity, lost visitors, illegal dumping, poaching, etc., look for uniformed park staff. If none are in sight, call 1-888-692-1162 for National Park Service Law Enforcement Response.
Safety in the great outdoors
Insects like mosquitos, ticks, and fire ants can be painful pests. Insect repellent is suggested for outdoor activities. Closed-toe shoes will help you avoid bites from insects on the ground. Watch for small mounds of dirt: they may be fire ant colonies.
Watch where you put your hands and feet when you're outdoors. Snakes and poison ivy are common in Arkansas.
Respect the wildlife. If you see wildlife---snakes, bears, deer, or other creatures---give them plenty of room. Never feed, harass, throw things at, or attempt to catch any wild animals.
If you feel threatened by wildlife, get loud and leave. Clap your hands, sing a song, talk loudly, and move slowly away.
Safety in the city
Be careful crossing busy streets.

Guard your valuables and lock your car.

In case of an emergency, call 911.
Urban areas in Hot Springs require the same common sense as urban areas everywhere. Don't carry large amounts of cash. Think twice before wearing expensive jewelry or showing off expensive electronic devices.
Last updated: June 8, 2020