Cost Recovery Charges
Cost Recovery Charges
The NPS will charge a fee and recover costs for special park use permits except where fees are prohibited by law or Executive Order. There are no fees when the proposed use is protected by the First Amendment or involves another right. All fees are required to be paid online. Payment instructions will be provided by email upon application submission.
Application Processing Fee
The minimum application processing fee is $100.00. This fee is non-refundable and covers the cost of processing the application. Once your application is submitted, you will receive an email with instructions on how to pay this fee. The payment of the application fee does not guarantee the approval or issuance of a permit.
For more complex applications, including those that require additional environmental compliance screening, additional charges will be billed to the applicant based on the costs incurred by the park. Applicants will be notified of estimated additional application processing charges so they may decide if they wish to continue to move forward with the permit request.
Administrative Cost Recovery
These costs are those incurred by the park for administering the permit including but not limited to personnel costs, materials and supplies, vehicles and equipment, trash pickup, site inspection post-event and provision of the internal communication necessary to facilitate the permit (excludes monitoring, see below for monitoring charges).
Standard wedding permits for events occurring on Arlington Lawn, Whittington Park, Hot Springs Mountain Pagoda, and West Mountain Overlook, within the established timeframes and limits, have a minimum administrative cost recovery of $150 payable upon permit approval.
All other special use permit's administrative cost recovery, including non-standard wedding permits, will be determined by the costs incurred by the park. Applicants will be provided an estimate of the costs.

Monitoring of your event by NPS staff may be required and is at the discretion of park management. The scope and complexity of the permitted activity will determine the level and type of monitoring required. The cost includes employee travel time to and from location. The payment of the monitoring fee is due upon permit approval. Monitoring is typically billed at a rate of $50 per hour, per employee but may increase if overtime is required.
Location Fee: Still Photography

Still photography is subject to the below NPS-wide standardized location fee schedule. The location fee is calculated per day and must be based on the following schedule and is determined by the number of people on park lands associated with the permitted activity. There is no deviation from the schedule. Payment is due upon permit approval.

For project involving 1 - 10 people the location fee is $50 per day
For project involving 11 - 30 people the location fee is $150 per day
For project over 30 people the location fee is $250 per day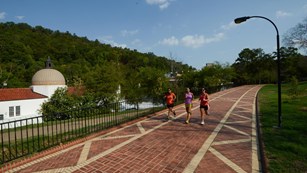 General Special Use Permits
Special events are activities, such as organized group events, rallies, walks, runs, and other events. Learn more here.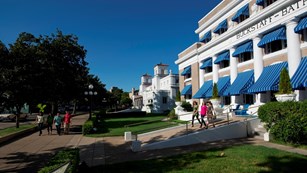 Commercial Filming & Still Photography
While you do not need a permit for commercial filming, you will still need one for still photography. Learn more about the guidelines here.
Last updated: February 4, 2021