Biking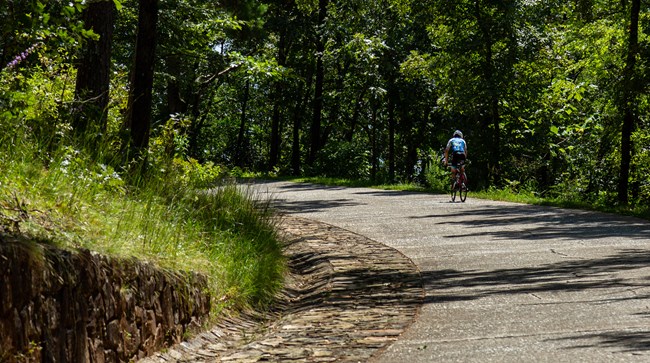 Bicycles in the Park
Cyclists are allowed and welcome to ride on any of the paved roads in the park. The roads up to North Mountain and West Mountain maintain a progressive incline with moderate traffic, so please use caution and plan accordingly.

Bicycles are not allowed on the Grand Promenade or on the sidewalk in front of Bathhouse Row.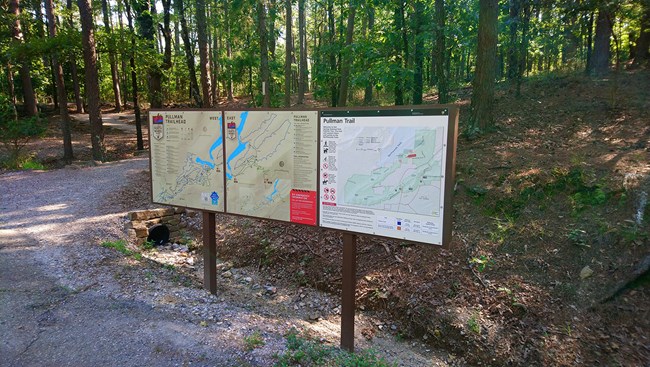 Bike Trails
The following trails have been authorized for bicycle and e-bike use:
Directions to the trailhead:
From the Visitor Center head north on Central Ave toward the Arlington Hotel. Stay on Central Ave following the curve to the right onto Park Ave. Stay on Park Ave for 1.3 miles. When you will see a Shell Gas Station on your right, turn left onto Pullman Ave. Stay left at the fork to stay on Pullman Ave. The Bike park is at the end of Pullman Ave.
E-Bikes in the Park
E-bikes are allowed in Hot Springs National Park where traditional bicycles are allowed. E-bikes are prohibited where traditional bicycles are prohibited. Except where use of motor vehicles by the public is allowed, using the electric motor to move an e-bike without pedaling is prohibited.
A person operating an e-bike is subject to the following sections of 36 CFR Part 4 that apply to the use of traditional bicycles: sections 4.12, 4.13, 4.20, 4.21, 4.22, 4.23, and 4.30(h)(2)-(5).
Determination: Implementation of the action defined in DOI Policy Memo 19-01. Should future unanticipated impacts regarding public health and safety, natural and cultural resource protection, and / or other management activities and objectives be witnessed as a result of this action, management will reevaluate use and / or activity restrictions.
Biking in Hot Springs
The City of Hot Springs provides ample opportunities for bikers of all levels. Visit Bike Hot Springs for more detailed information including maps, trail lengths, and other tips.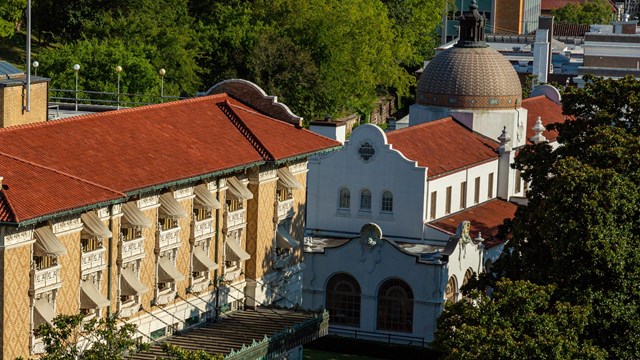 Things To Do
Explore, Learn, and Relax! Learn all about the things to do in our Park.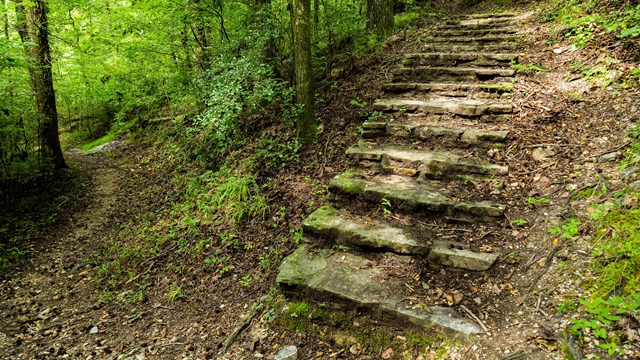 Hiking
With 26 miles of hiking trails in the Park, you can find great views, beautiful forest scenery, and feel like you're not in the City.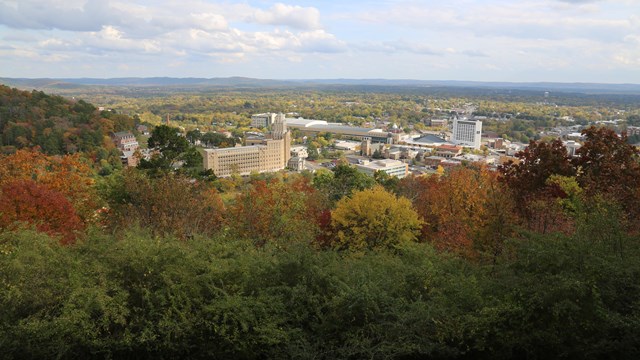 Scenic Drives & Overlooks
Take a drive up West and North Mountains for some scenic views of the Park.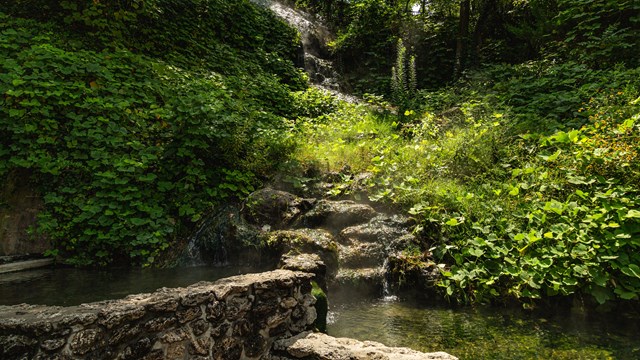 Experience the Water
Learn about the various ways that you can experience the thermal springs in the Park.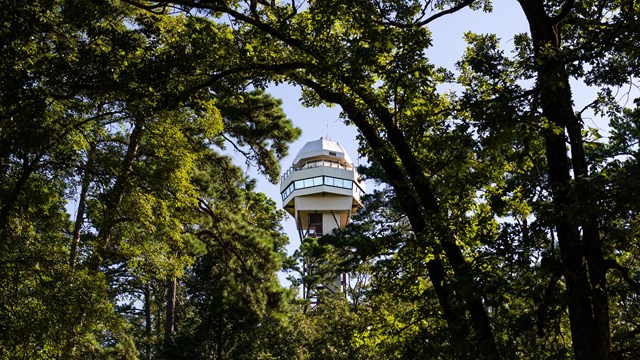 Hot Springs Mountain Tower
View Hot Springs from atop the Mountain Tower. Learn more about the history of this Hot Springs icon.
Last updated: October 2, 2020