Invasive Plant Species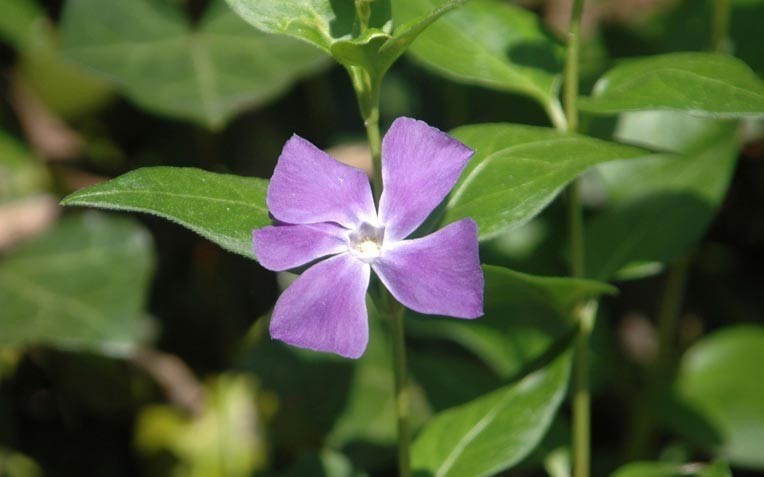 History & Impact of Invasive Species in Hot Springs National Park
The Hot Springs area, while made use of by Native Americans long before the discovery by European settlers, has continuously been an attractive site for visitors and entrepreneurs alike. Starting in the 1800s, Hot Springs has seen many public and private businesses utilizing natural spring waters. Because of these businesses, exotic flora and fauna were introduced, primarily by the bathhouse owners trying to make their bathhouses more esthetically pleasing.

The National Invasive Species Council (NISC) defines an invasive species as "a species that in non-native to the ecosystem under consideration and whose introduction causes or is likely to cause economic or environmental harm or harm to human health."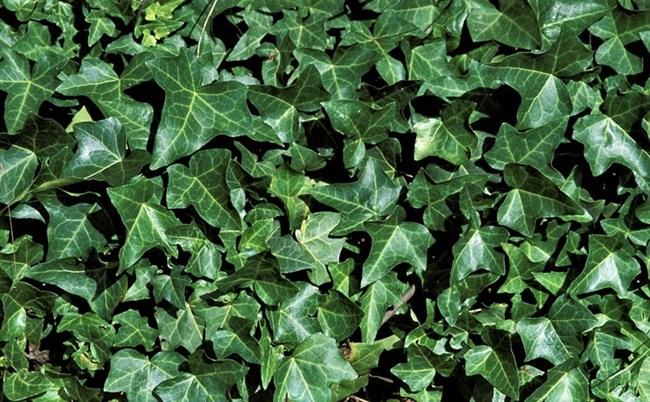 The park has nearly 40 invasive species present throughout the Hot Springs National Park (HOSP). Some of the most common and damaging invasive species include Nandina domestica (Nandina), Ligustrum sinense (Privet), Hedera helix (English Ivy), Pueraria montana (Kudzu), and Vinca minor/Vinca major (Periwinkle). The invasive species thrive because they grow and reproduce more rapidly than natives, tolerate a wide variety of habitat conditions, are aggressive competitors for resources, and often lack natural enemies, predators, or pests in the ecosystem. In short, they overwhelm the ecosystem, while also preventing native species from competing for resources.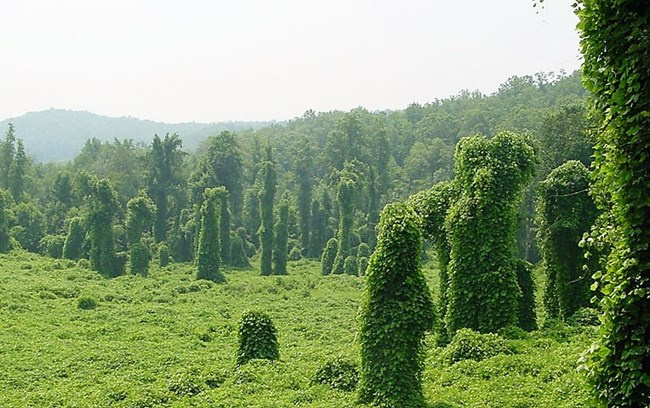 Effects On Wildlife
It is also important to note the damage invasive plant species can have on the native wildlife. Many of the invasive vining species like English ivy and kudzu envelope surrounding bushes and trees, which not only deprives the native species from water and sunlight, but it also eliminates a possible food source for native animals.
With the case of nandina, its berries naturally produce cyanide, which when eaten in large quantities by birds, deer, or other species of wildlife can lead to poisoning and ultimately death. The impact of invasive species at HOSP is visible throughout the park and continued efforts are necessary to prevent their spread.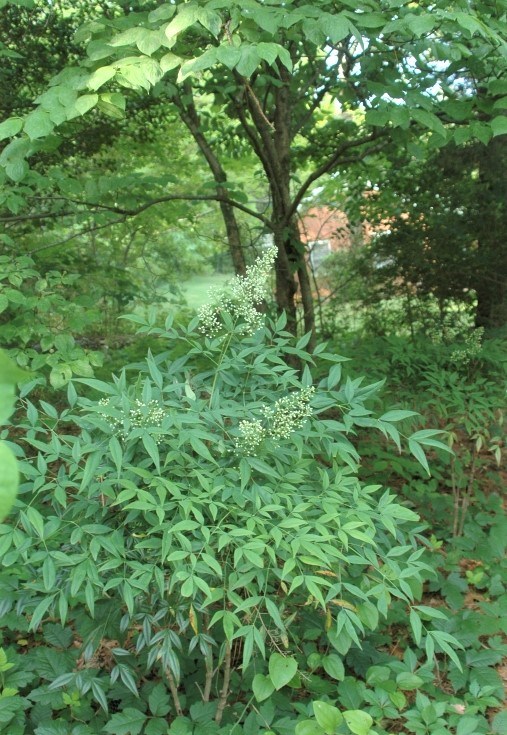 The Invasive Plant Management Program

Following the creation of the National Invasive Species Council, (NISC), the federal government has been working to combat the impact of invasive species on its federal lands. The Natural Resource Management (NRM) division at Hot Springs National Park, (HOSP), is responsible for monitoring and controlling the invasive species. They are continually working to inventory and map the roads, trails, and developed areas in the park to better understand and treat invasive plant infestations. With this information, the National Park Service and other conservation organizations can work together to successfully manage and eradicate the problems of invasive species.

The Natural Resources Management team also works with volunteers, local schools and colleges to cut and remove invasive species such as Nandina and English Ivy to maintain a healthy and natural ecosystem.
You can make a difference!
Hot Springs National Park is a very urban park. It and other state and city parks are effected by the landscape management choices of local landowners. Choosing to plant native species and removing any invasives that have been planted by previous owners can help keep your local ecosystem healthy and protect the diversity of your local parks.


Before & After - Tufa Terrace Trail
Our Natural Resources Division works hard to observe and manage the many aggressive invasive species in our park. Below is a slider showing the same area of Tufa Terrace Trail before and after removal.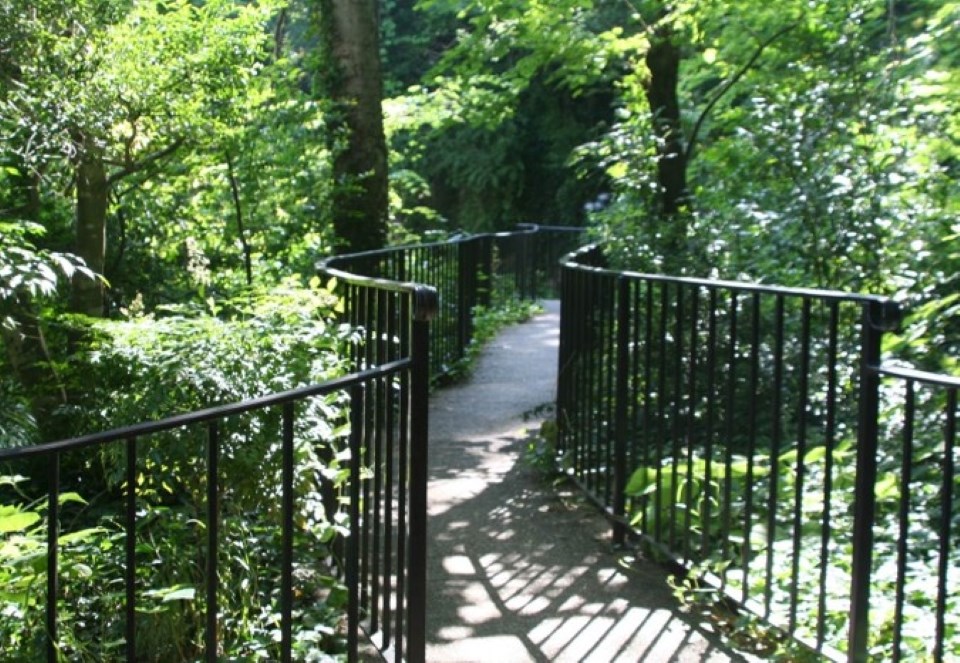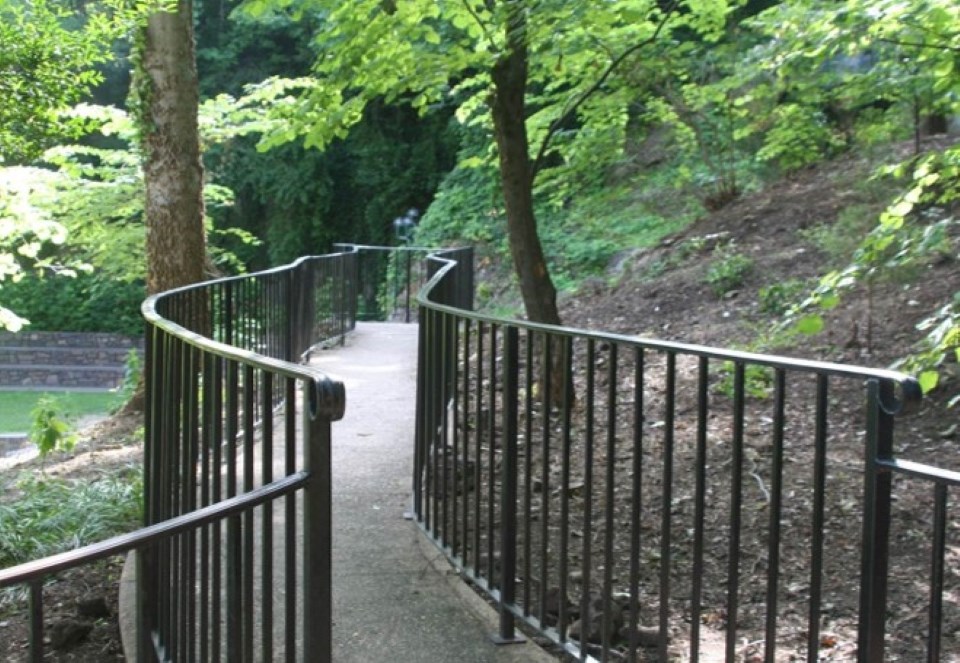 Left image
Tufa Terrace Trail - BEFORE
Credit: NPS
Right image
Tufa Terrace Trail - AFTER
Credit: NPS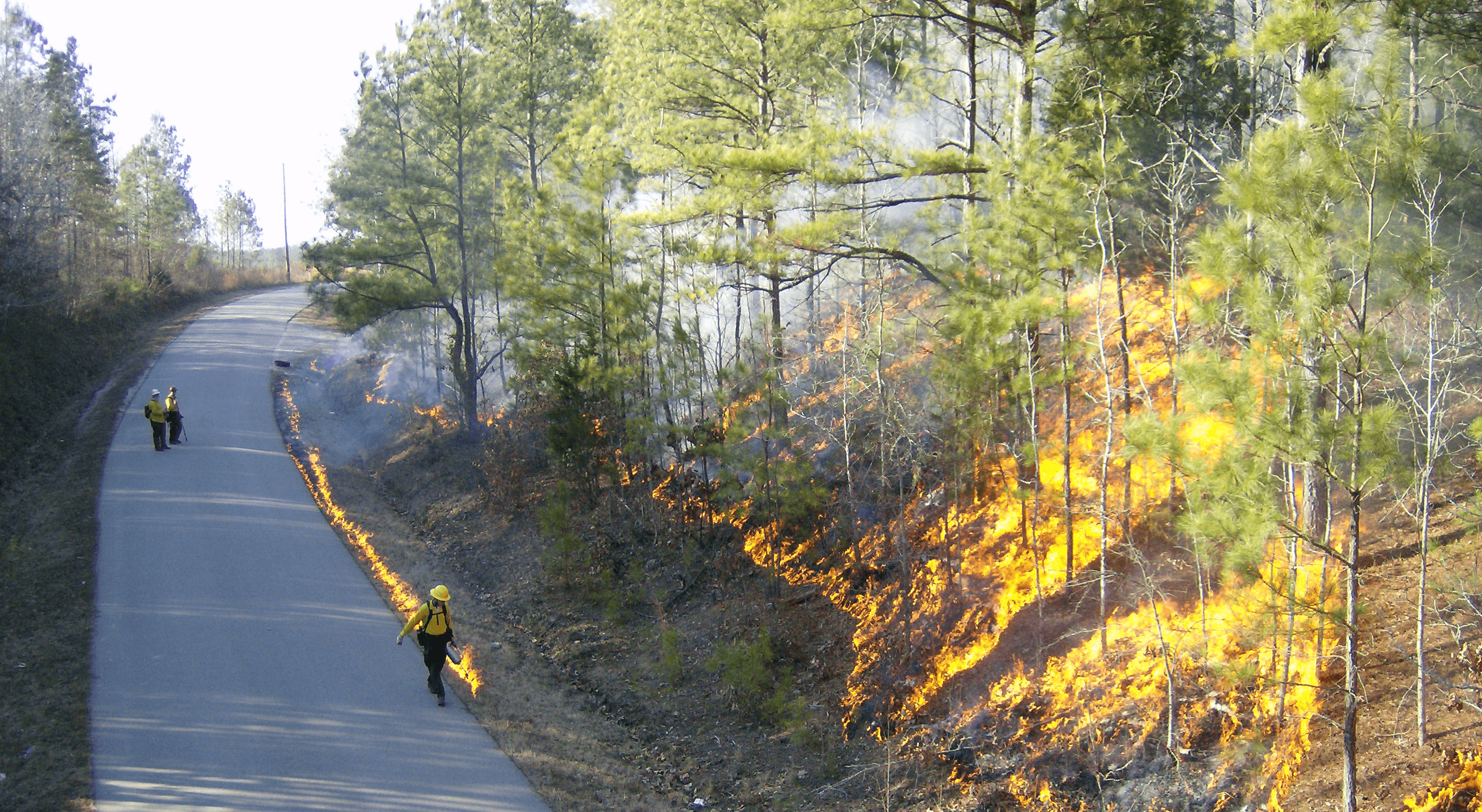 Prescribed Fire
Controlled burns, also known as prescribed burns, are used to simulate natural wildfires that are essential to any healthy forest ecosystem. With the introduction of fire into the Park's forests, it removes the thick undergrowth of leaves, bushes, and invasive species that are congesting the area. Once the fire has eliminated these factors, it allows for native species to reproduce with far less competition. Using the methods of prescribed fire and mechanical plant removal, HOSP can work to eliminate damaging invasive species and encourage the growth of local flora and fauna.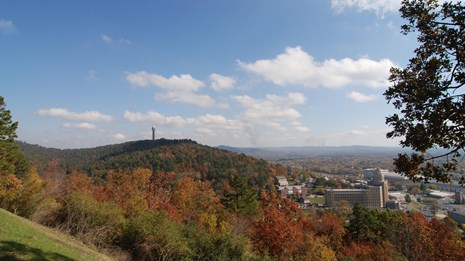 Nature
Learn about the natural resources at Hot Springs National Park. This includes information about our thermal water, wildlife, and plants.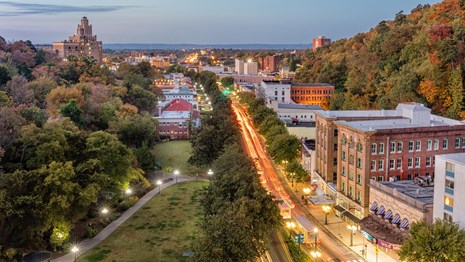 Along Central Avenue
Being in the heart of downtown Hot Springs, there are plenty of opportunities to explore some of the unique shops and boutiques.
Last updated: October 21, 2021