Nature & Science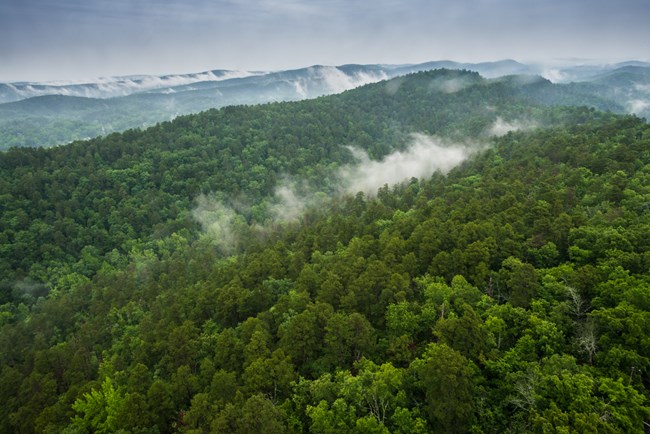 The thermal springs are the primary natural resource of the park, but they have not been preserved in their unaltered state as natural surface phenomena. They have instead been managed to conserve the production of uncontaminated hot water for public use.
The mountains within the park are also managed within this conservation philosophy in order to preserve the hydrological system that feeds the springs. The park and its surrounding mountains exhibit a south-central United States pine-oak-hickory forest ecosystem. The park's vegetation, thermal waters, cold water springs, bathhouses and associated cultural features, foot trails, prehistoric and historic novaculite quarries, and general physiography combine to form an almost 5400 acre area of resource preservation and interpretation that is under the exclusive legislative jurisdiction of the federal government. Another 672.69 acres are within the park boundary but are not federally owned.
The city of Hot Springs, Arkansas, with an approximate population of 33,000, lies immediately outside the park and exerts a significant influence on it.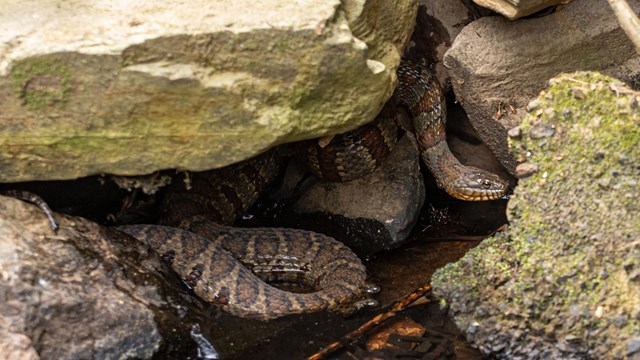 Animals
Learn about the wildlife in the Park.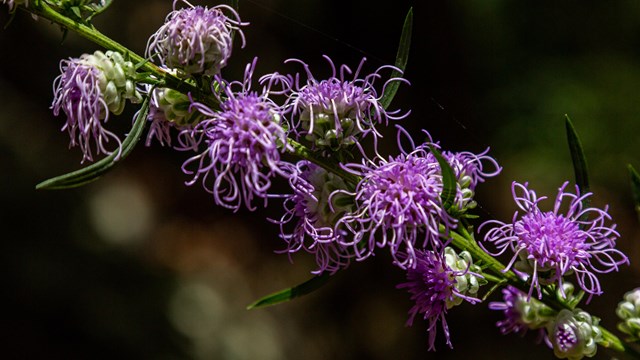 Plants
Hot Springs National Park has an abundance of flowers, shrugs, moss, lichens, vines, and trees. Learn more.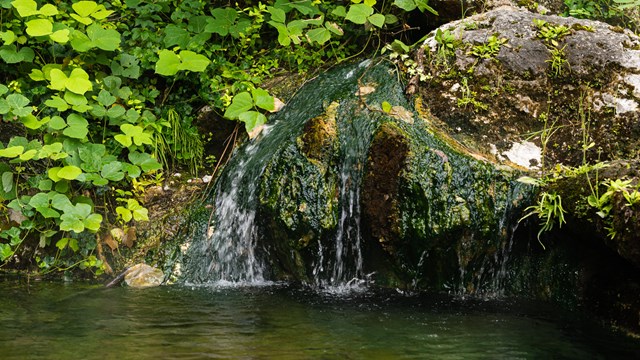 Natural Features & Ecosystems
Learn about the geologic features, thermal springs, and natural features that make Hot Springs National Park unique.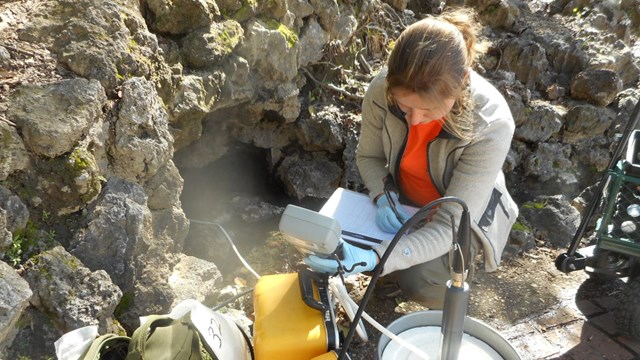 Research
Need a research permit? Want to learn more about what has been discovered about the Park? Look no further.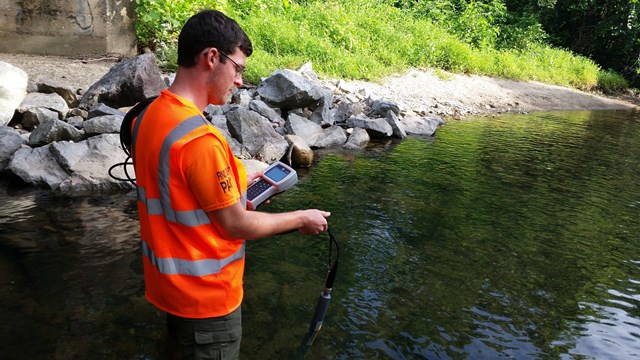 Inventory & Monitoring
I&M builds a strong scientific foundation for the management and protection of natural resources in the Park. Learn more.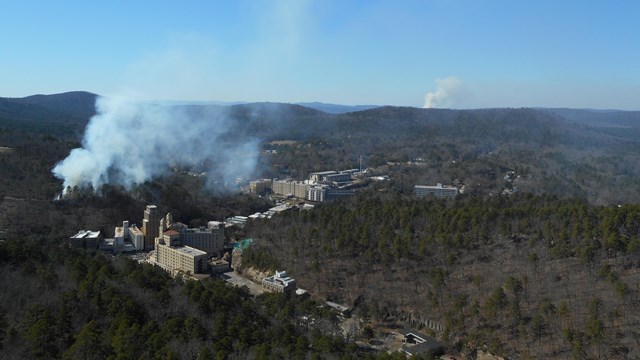 Wildland Fire
Get fired up about the forests and fire management practices of the Park.
Learn more about the different monitoring efforts in the park


Last updated: April 29, 2022