Grasses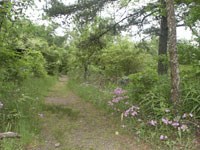 Hot Springs National Park is particularly rich in the great variety of grasses to be found on its wooded slopes and in its moist valleys and occasional open fields.

The following 64 grasses have been collected in the park and the immediate vicinity. A few are evident escapes from cultivation, but it is interesting to note their persistence and spread in competition with native grasses.

Determinations have been verified by Dr. Jason R. Swallen of the United States Department of Agriculture. Two species, Panicum bicknellii and Paspalum laeve, are reported as being the first specimens received from Arkansas.
Grasses of Hot Springs National Park
Below are a list grasses from Hot Springs National Park and it's vicinity, compiled by Francis J. Scully, 1942.
Agrostis hiemalis (Walt.) B.S.P.
Alopecurus carolinianus Walt.
Andropogon scoparius Michx.
Arundinaria tecta (Walt.) Muhl.
Avena sativa L.
Brachyelytrum erectum (Schreb.)Beauv.
Bromus commutatus Schrad.
Bromus japonicus Thunb.
Bromus purgans L.
Cinna arundinacea L.
Cynodon dactylon (L.) Pers.
Dactylis glomerata L.
Danthonia spicata (L.) Beauv.
Digitaria sanguinalis (L.) Scop.
Echinochloa crusgalli (L.) Beauv.
Eleusine indica (L.) Gaertn.
Elymus riparius Wiegand.
Eragrostis cilianensis (All.) Link.
Festuca octoflora Walt.
Festuca shortii Kunth.
Glyceria striata (Lam.) Hitchc.
Hordeum jubatum L.
Hordeum pusillum Nutt.
Hordeum vulgare L.
Hystrix patula Moench.
Lolium multiflorum Lam.
Lolium perenne L.
Melia mutica Walt.
Miscanthus sinensis Anderss.
Panicum anceps Michx.
Panicum bicknelli Nash.
Panicum boscii, var. molle (Vasey) Hitchc.
Panicum huachacae, var. fasciculatum (Torr.) Hubb.
Panicum linearifolium Scribn.
Panicum microcarpon Ell.
Panicum polyanthes Schult.
Panicum scoparium Lam.
Panicum sphaerocarpon Ell.
Panicum virgatum L.
Panicum werneri Scribn.
Paspalum dilatatum Poir.
Paspalum floridanum Michx.
Paspalum laeve Michx.
Paspalum longipilum Nash.
Paspalum pubescens Muhl.
Paspalum pubiflorum, var. glabrum Vasey.
Poa pratensis L.
Setaria lutescens (Weigel) Hubbard
Setaria viridis (L.) Beauv.
Sorghum halepense (L.) Pers.
Sorghum vulgare Pers.
Sphenopholis nitida (Spreng.) Scribn.
Sphenopholis obtusata (Michx.) Scribn.
Sporobolus poiretii (Roem. & Shult.) Hitchc.
Stipa avenacea L.
Triodia flava (L.) Smyth.
Triodia stricta (Nutt.) Benth.
Tripsacum dactyloides L.
Triticum aestivum L.
Uniola latifolia Michx.
Uniola laxa (L.) B.S.P.
Uniola sessiliflora Poir.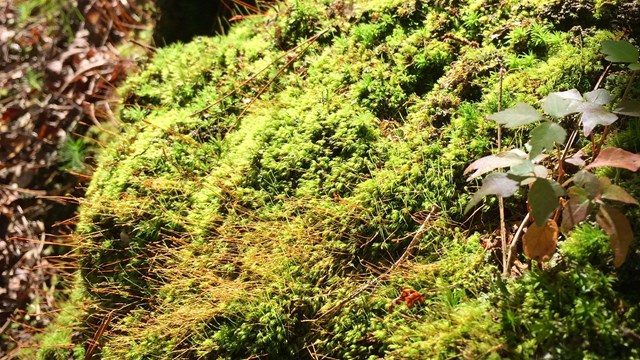 Mosses & Liverworts
Mosses and liverworts provide soil stabilization and help regulate soil moisture and temperature. Find out which species are in the Park.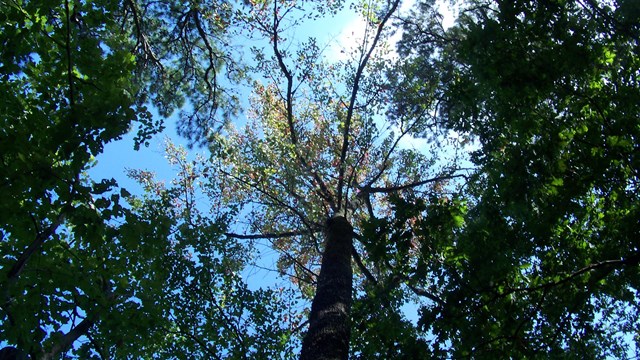 Trees & Shrubs
The mountains surrounding Hot Springs National Park are covered with deciduous and evergreen trees and shrubs. Explore their world.
Last updated: August 5, 2021