Birds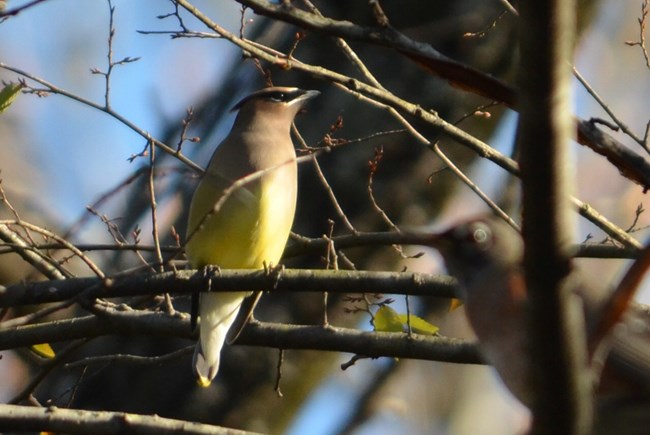 Hot Springs National Park supports a variety of song birds, wild turkey, raptors and other birds. Birding is possible all year long, as the species often change with the spring and fall migrations.

The Grand Promenade is great place to see many types of birds as it hosts both deciduous and evergreen trees and shrubs.

Here is a checklist of all the birds found in the park.

You will need Adobe Acrobat Reader to read this file.
You can download it free of charge.

---
Christmas Bird Count
Each year, citizen scientists make an enormous contribution to conservation by braving the cold weather to take part in the Christmas Bird Count. Hot Springs National Park, along with the local chapters of the National Audubon Society and the City of Hot Springs, collects this data to assess the bird populations and to help guide conservation actions. Last year's count included over 9,000 birds from 113 separate species. In prior years, the Hot Springs National Park Bird Count has tied for the highest species diversity in the state! Having that sort of information for thousands of circles across the nation gives citizen science the spotlight in studies about bird populations, mirgration patterns, and even climate change impacts.

From December 14 through January 5, all around the country families, students, birders and scientists - armed with binoculars, bird guides, and checklists - go out on an annual mission, often before dawn. For over one hundred years, the desire to both make a difference and to experience the beauty of nature has driven dedicated people to leave the comfort of a warm house during the Holiday season.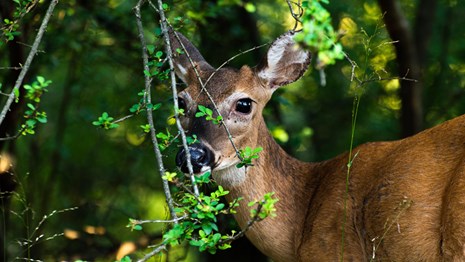 Animals
Learn about the wildlife in the Park.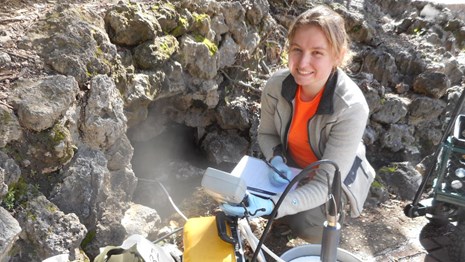 Research & Science
Learn more about the research permitting process and responsibilities at Hot Springs National Park.


Last updated: December 26, 2020