Collections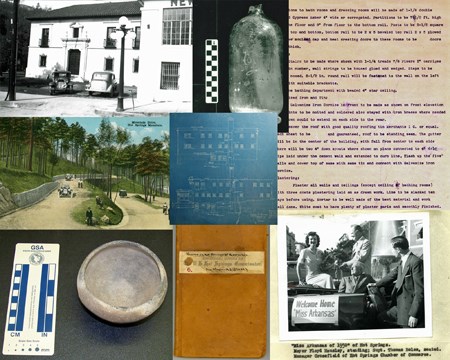 The collections at Hot Springs National Park include a wide variety of natural history specimens and cultural artifacts. Our natural history collection includes mammal and bird specimens, a small herbarium featuring species of plants that occur in the park, paleontological and geological specimens, mounted insects, and associated documents and reports.
The cultural collections include prehistoric and historic archeological materials and associated field records, historic artifacts associated with the bathing industry and the early exploration and settlement of the Hot Springs area, architectural objects related to existing and earlier bath houses, artwork, and extensive archival collections. The archives includes bathhouse records, oral histories, photographs, slides, postcards, drawings, maps, and park administrative records.
You may browse a small sampling of our thousands of collection items on the NPS Museum Management Program's NPS Web Catalog.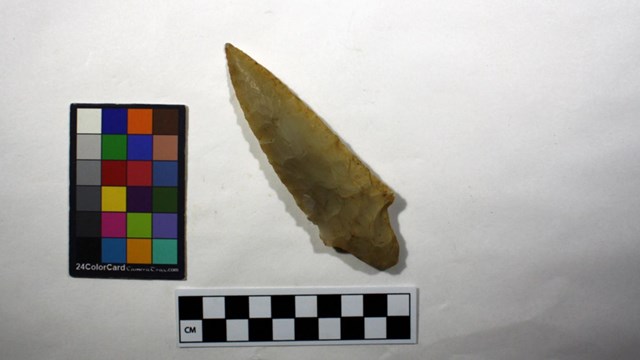 Archeology
Hot Springs NP has a dense, rich archeological record with 92 sites and counting. Learn more about our history's mysteries.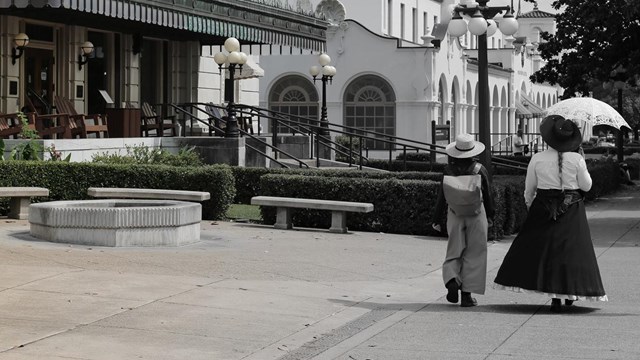 History & Culture
Learn more about Hot Spring National Park's unique cultural and natural history.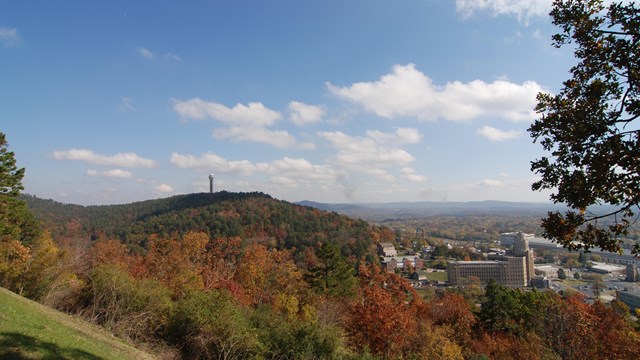 Nature
Learn about the natural resources at Hot Springs National Park. This includes information about our thermal water, wildlife, and plants.
Last updated: September 25, 2020