Homestead Records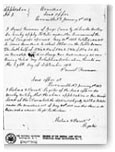 The Homestead Act of 1862 had an immediate and enduring effect on America and the world that is still felt today. Agriculture, industrialization, immigration, American Indian tribes and prairie ecosystems-all were somehow impacted and forever changed by the implementation of this revolutionary land law.


What are the Homestead Records?
Over the course of the Act's 123-year history, over two million individual homestead claims were made. Each and every one of these claims generated a written record known as a case file that was kept by the U.S. General Land Office. Today, these case files exist only as paper originals and are stored in the National Archives in Washington, D.C. The complete collection of case files created under the Homestead Act contains over 30 million individual pieces of paper. These invaluable documents are subject to natural deterioration, fire and water damage. Since 1999, Homestead National Historical Park has been involved in a project that aims to eventually digitize all 30 million documents of the homestead case files collection.

To view an original homestead case file and learn more about the kinds of valuable information that can be found in these records, view the Neve case file.


How can I find Homestead Records?
You can search for Homestead Records at the Heritage Center or at home on the online databases at Fold3.com, Ancestry.com, and the Bureau of Land Managment's General Land Office Records or by requesting records from the National Archives. Learn more details about searching and requesting Homestead Records.


What can I learn from the records?
Homestead case files are treasure troves of historical and genealogical information. Within them can often be found information about a homesteader's date and place of birth; the names of children that lived on the homestead; naturalization information about immigrant homesteaders; notations regarding military service; the types of crops planted on the homestead; the value and kinds of homes and other buildings on the site; and more.


What work is being done with the records?
Homestead National Historical Park, Fold3.com, FamilySearch, & the University of Nebraska-Lincoln have partnered in an effort to digitize all Homestead Land Entry Case Files housed at the National Archives. The Homestead Records Project seeks to digitize the over 800,000 Homestead Records from nearly 200 land offices in all 30 Homesteading States. Nebraska records were the first to be digitized, and they are now complete. Ten states have been completed and the other twenty states are currently only availible in hard copy at the National Archives.

Other Homestead Record Resources:
Research in the Land Entry Files of the General Land Office Reference Information Paper 114
Homestead Records, Broken Bow, NE Land Office (partnered with University of Nebraska-Lincoln)*
For more records/genealogical information from the National Archives and Records Administration, visit their website.
Learn about the BLM Homestead Patent Project
Back to History and Culture Page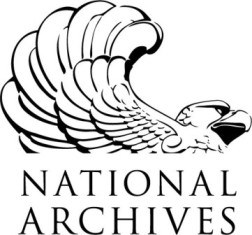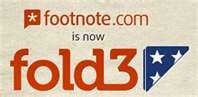 Last updated: September 18, 2021