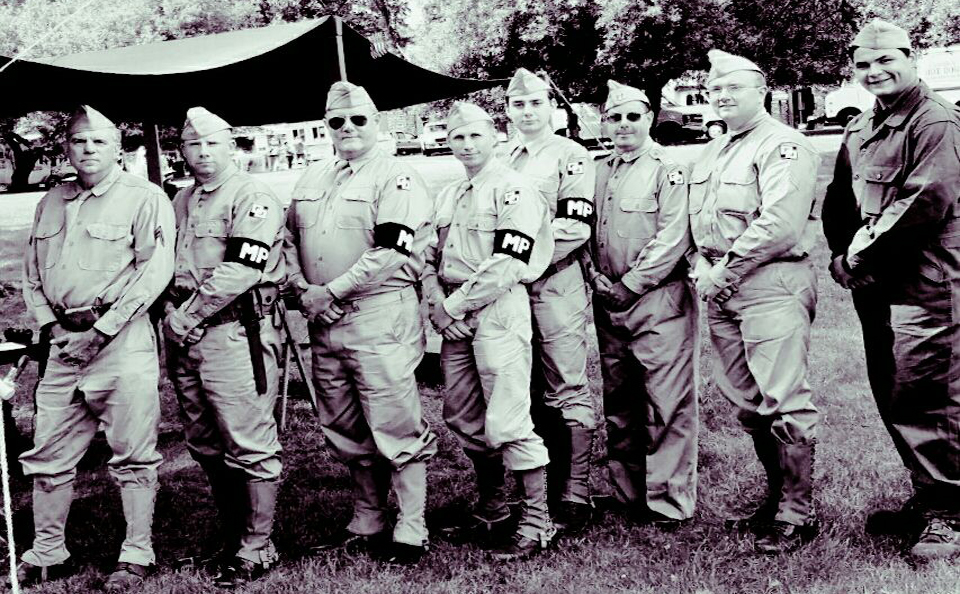 News Release Date:
August 21, 2017
Contact: Mike Twardy, 845-229-6225
The Roosevelt-Vanderbilt-Van Buren National Historic Sites, in partnership with the Franklin D. Roosevelt Presidential Library and Museum, present the
240th Military Police Battalion Organizational Day
, on Saturday, August 26, 2017, from 10:00am-4:00pm. This family oriented event is
free to the public
, and no pre-registration is required.  
Members of the
240th Military Police Battalion Living History Group
will be on hand representing the soldiers of the original 240
th
, in a Field Day filled with activities re-creating the first Organizational Day celebration, 74 years ago.  
Less than one year after US entry into WWII, the US Army would activate the 240
th
Military Police Battalion, on August 25, 1942. The 240
th
was assigned to protect the large Hyde Park estate of President Franklin D. Roosevelt. It would remain there until May 1945, when after FDR's death, it was reassigned and later disbanded.  
The first Organizational Day was held August 25, 1943, to give the soldiers of the 240
th
a day of rest and recreation away from their duties, to celebrate their first year as an organized Army unit. This year's event marks the 75
th
Anniversary of the 240
th
MP Battalion.  
The Organizational Day celebration will take place outdoors, on the great lawn in front of the Home of Franklin D. Roosevelt. In the event of rain, activities will re-locate indoors to the Henry A. Wallace Visitor Center multipurpose rooms. Tug of War, Three-Legged Races, and other athletic competitions, as well as a baseball game will be held throughout the day.
Children and young adults will be encouraged to participate in these competitions. Bring a baseball glove, and wear comfortable clothing and sneakers.