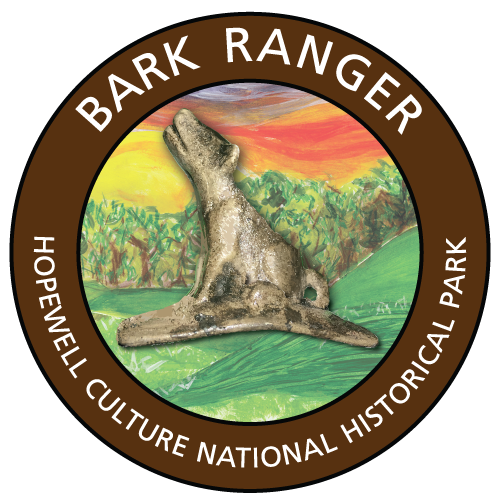 Here at Hopewell Culture National Historical Park, we want you and your family's visit with us to be memorable, enjoyable and educational. And while most of our park visitors are the two-legged kind, we encourage guests to bring along all members of the family, especially your four-legged companions!

Enjoying the scenic and open spaces of the park is just as enjoyable for our four-legged best friends as it is for us. So, in order to help you get the most out of your visit to the park's sites, here are some tips on how to make your experience a pleasant and enjoyable one for you, your pets and other park guests. To see the trail maps of the four accessible park sites, scroll down this page. Maps can be saved as images for use later on when data service is spotty or not available.
Remember to B.A.R.K.!
B - Bag your dog's waste

A - Always leash your dog

R - Respect all wildlife

K - Know the rules, including where dogs are allowed