BARK Rangers
Visit our keyboard shortcuts docs for details
Duration:

4 minutes, 20 seconds
Learn about and be part of the BARK Rangers program at Hopewell Culture National Historical Park in Ohio. Visit go.nps.gov/hocubark for complete information about visiting with your pets at this site.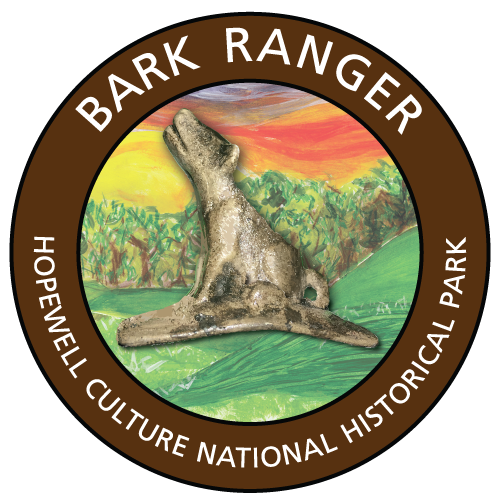 Welcome BARK Rangers!
Here at Hopewell Culture National Historical Park, we want you and your family's visit with us to be memorable, enjoyable and educational. And while most of our park visitors are the two-legged kind, we encourage guests to bring along all members of the family, especially your four-legged companions!

Enjoying the scenic and open spaces of the park is just as enjoyable for our four-legged best friends as it is for us. So, in order to help you get the most out of your visit to the park's sites, here are some tips on how to make your experience a pleasant and enjoyable one for you, your pets and other park guests. To see the trail maps of the four accessible park sites, scroll down this page. Maps can be saved as images for use later on when data service is spotty or not available.
Remember to B.A.R.K.!
B - Bag your dog's waste

A - Always leash your dog

R - Respect all wildlife

K - Know the rules, including where dogs are allowed
All pets must be controlled and on a maximum six (6) foot leash at all times.
Trained aid dogs/animals accompanying visitors with special needs are always permitted in buildings.
All visitors and pets must stay on trails at all times.
Pet owners are responsible for cleaning up all feces left behind from their pets/service animals.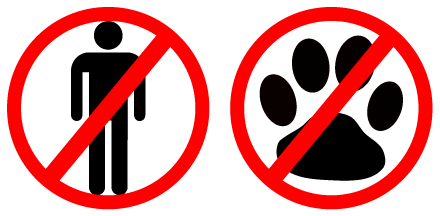 No People or Pet Zones
Please, keep in mind there are certain areas where people and pets are not permitted. These easily recognizable areas are ALL earthwork walls and ALL mounds. Foot traffic on these monuments not only causes the soil to erode during rainy periods but, it can also be considered disrespectful as these symbolic treasures are part of prehistoric burial grounds. If you see others and/or their pets on the earthworks or mounds, please let a ranger know.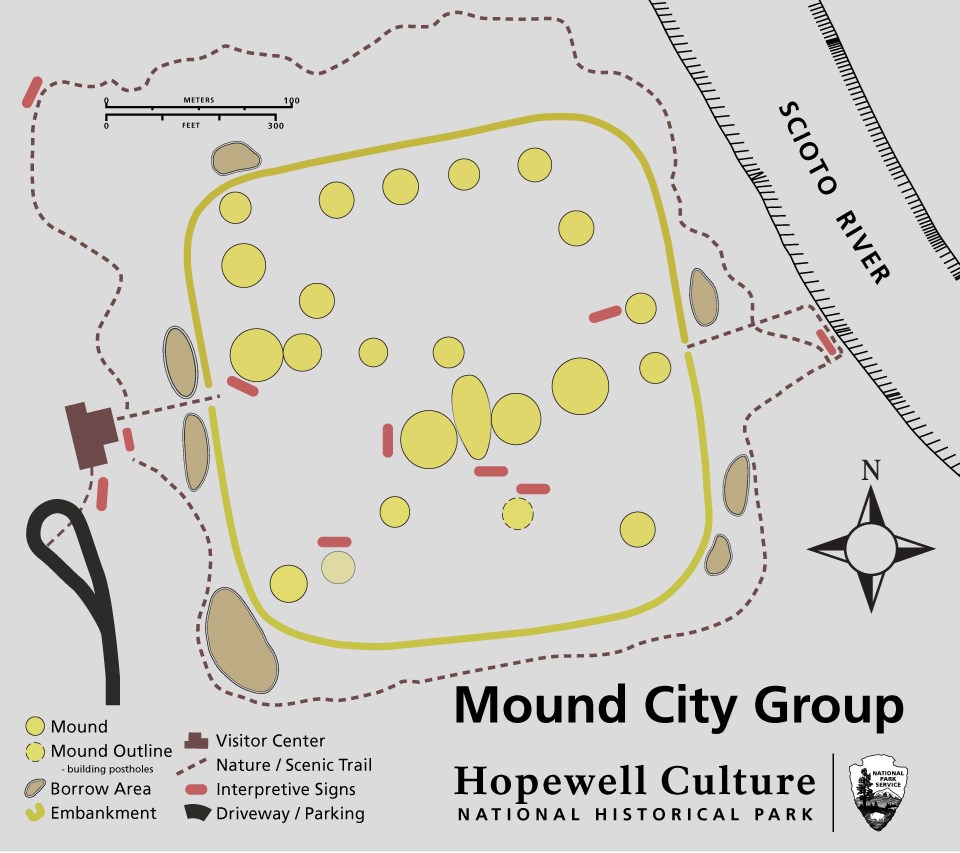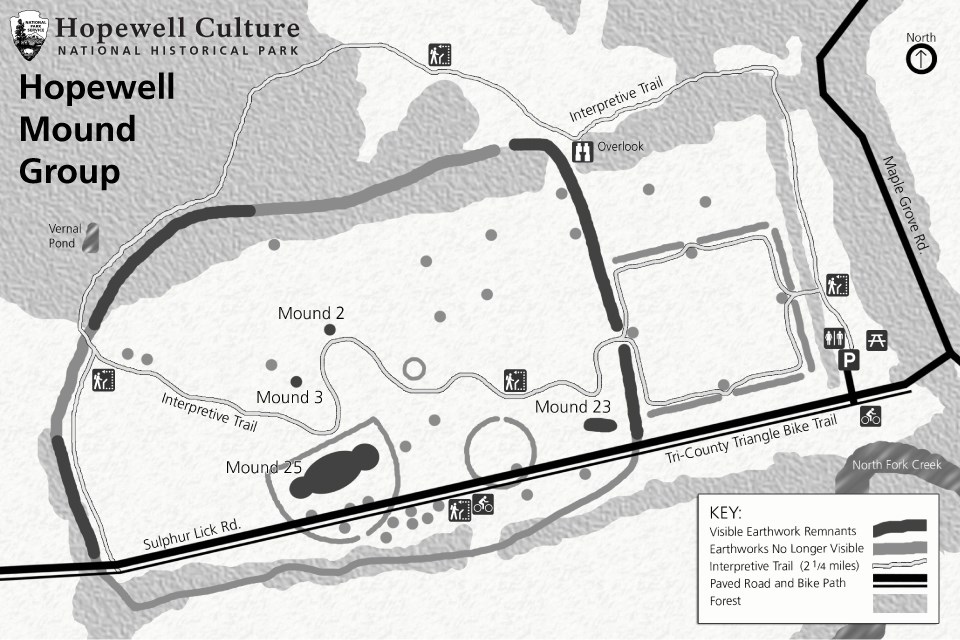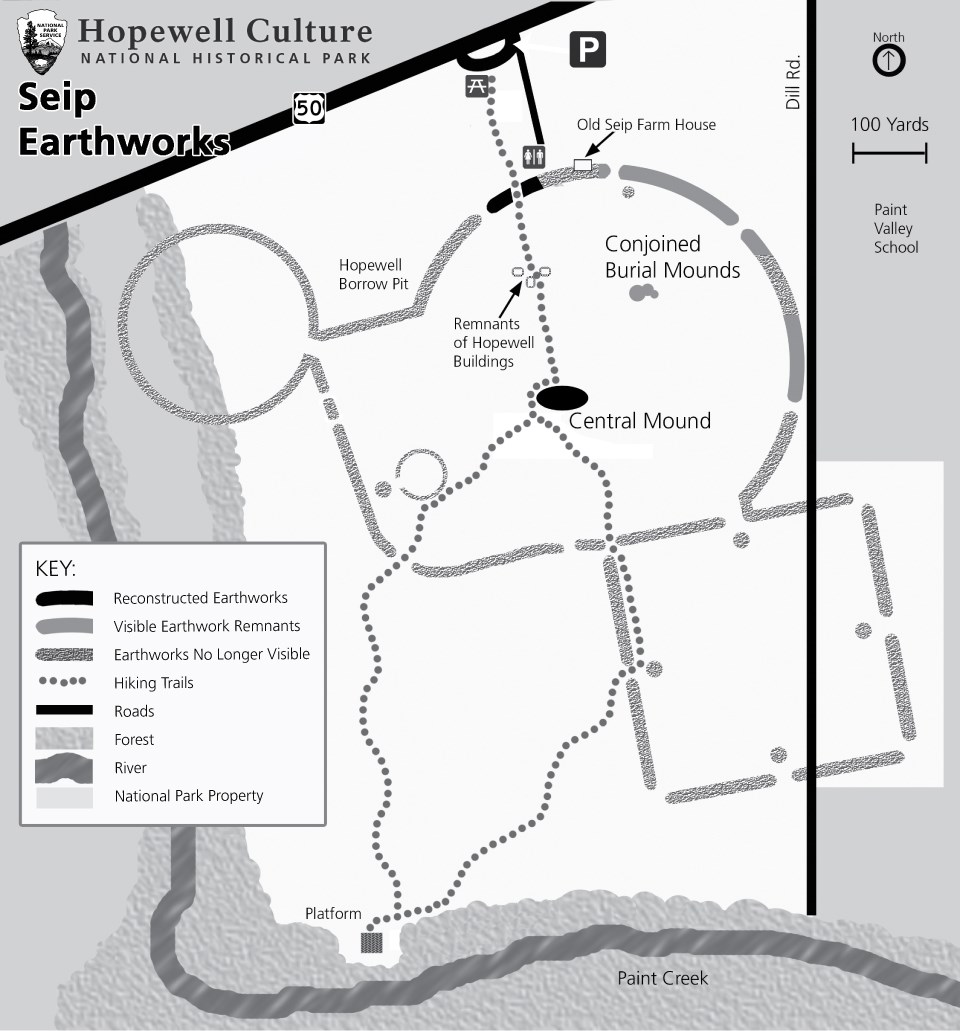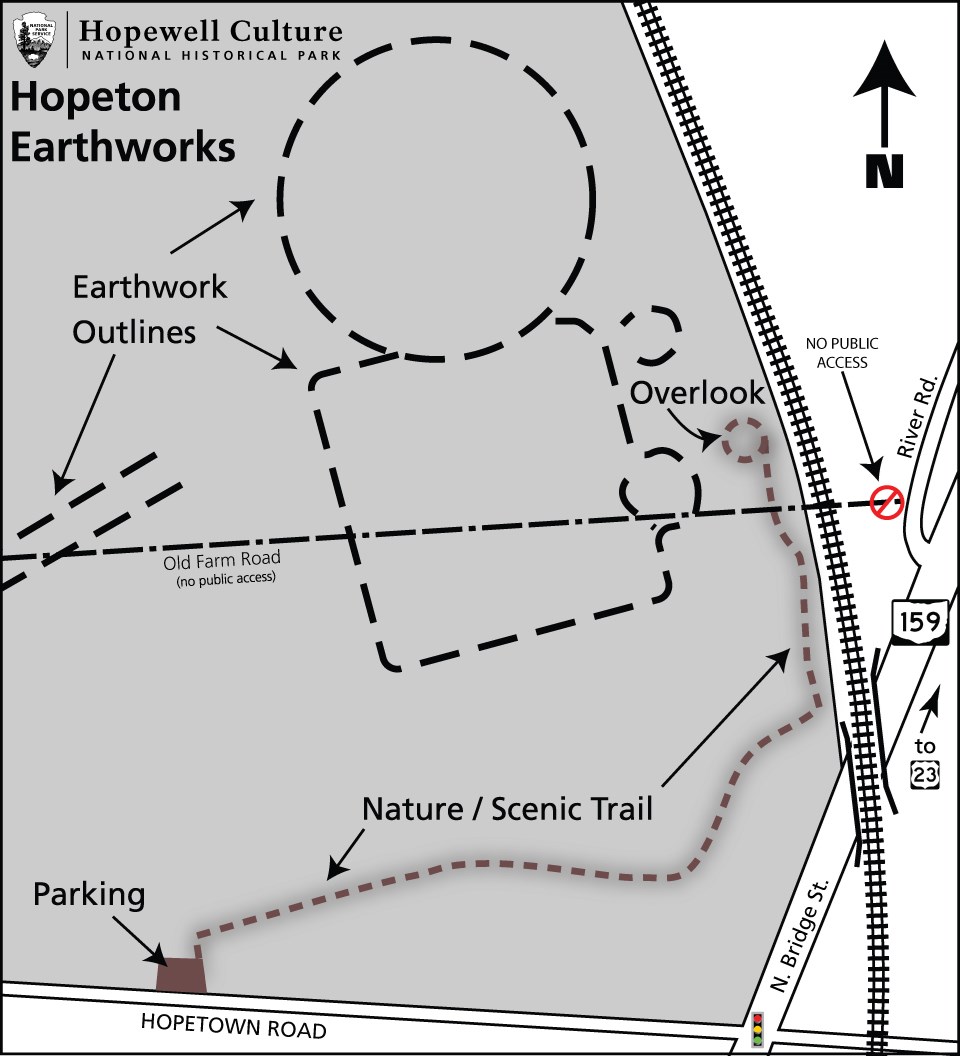 Last updated: June 24, 2019