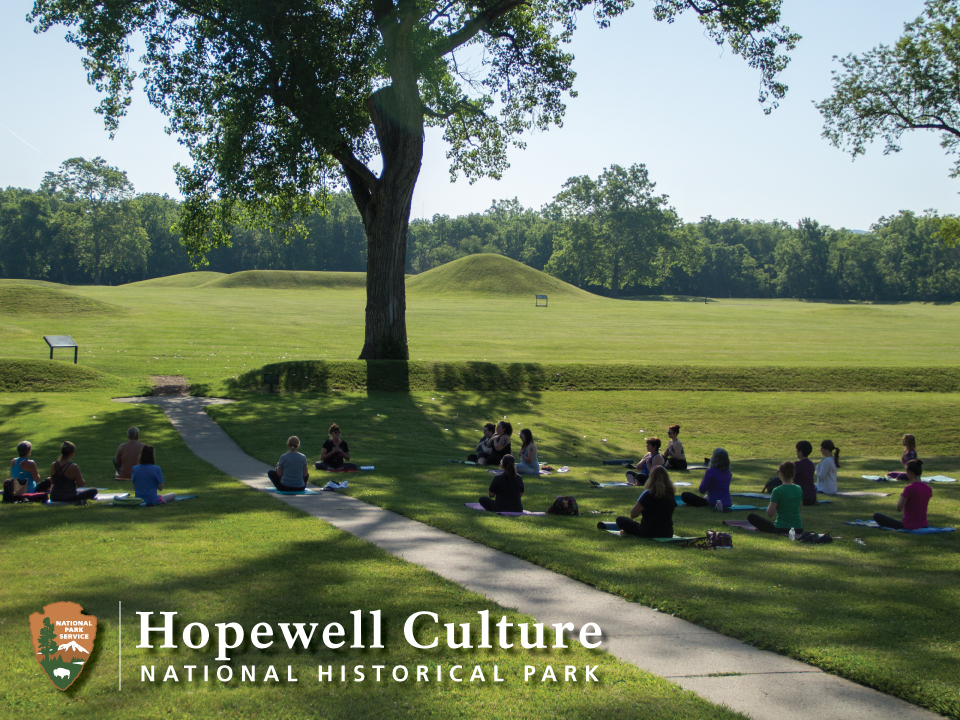 News Release Date:
May 11, 2018
Contact: Susan Knisley, 7407741126
Free Yoga in the Park
Dates: every Saturday in June and July 2018
Time: 9:00 AM
Location: Mound City Group visitor center

Join us at the Mound City Group Visitor Center on Saturdays at 9am from June 2 – July 28 for FREE yoga with a certified yoga therapist. All fitness levels welcome!

Bring your own yoga mat, blanket or towel and enjoy a beautiful morning in the park as you stretch the body, mind and spirit. If weather does not permit an outdoor class, we will gather in the visitor center auditorium. Classes last approximately 60 minutes. For more detailed information and to sign up, please call the Mound City Group Visitor Center at 740-774-1126.

Things to remember…
Start time: 9:00 AM
Bring your own water
Bring your own mat or blanket
Classes will last about an hour
Call ahead to reserve your spot
Class is FREE to all
All fitness levels welcome!

Yoga in the Park is a new program developed in support of the National Park Service's "Healthy Parks, Healthy People" initiative. Bring your family & friends and get fit in your neighborhood national park!

To reserve your free spot, call Hopewell Culture National Historical Park at (740) 774-1126.