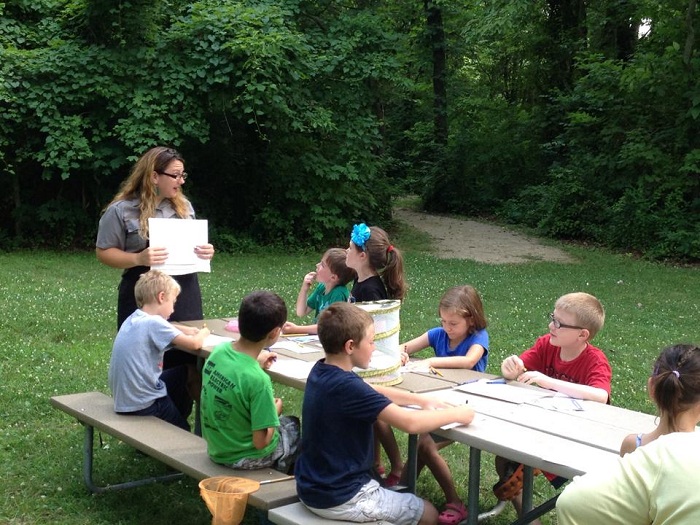 News Release Date:
May 11, 2018
Contact: Susan Knisley, 7407741126
Mound City Summer Arts Program
Experience Your National Park Through Art!
Join us at Mound City for our annual summer art program.  Learn about famous artists, art styles, and art techniques!
Paint, Sculpt, Draw!
June 13th, 20th, 27th
July 11th, 18th, 25th
Two sessions are available on each of the designated Wednesdays. You may sign up for the whole series all at once or sign up for individual dates as the summer progresses. Sign-up is required one week prior to the scheduled class dates.

Please Note: Parents are required to stay at Mound City during the class period. If parents are interested in volunteering as program assistants, please indicate that when you call to schedule your children and the art instructor will contact you with details.
9:30 a.m. - 11:30 a.m.: Students who have completed K-grade 2.
12:30 p.m. - 2:30 p.m.: Students who have completed grade 3 – grade 6

Call the park at 740-774- 1126 to reserve a spot! All supplies will be provided. Admission is Free.