Collections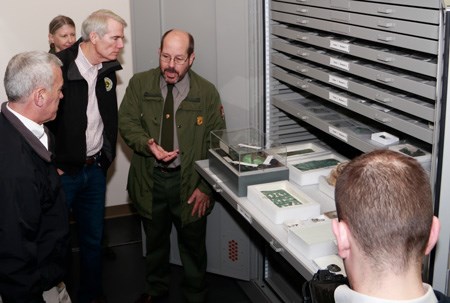 Hopewell Culture National Historical Park curates a collection of over 174,000 museum objects and archival items relating to the prehistory and history of the park and vicinity. The collection was amassed over a period of nearly 100 years from a variety of sources and toward various ends and continues to grow.

The core of the park's collection comes from Ohio Archaeological and Historical Society (OHS) excavations at Mound City Group taking place between 1920-1922 by W.H. Mills and Henry Shetrone, in 1963 by James Brown, and then later from 1968-1975 by Raymond Baby and Martha Otto. These items were returned to the park by OHS (now Ohio History Connection, or OHC) between 1978-1980. Many notable, iconic Hopewell artifacts are on display in the visitor center museum, but the majority of these are curated in our state-of-the-art multi-park museum collections storage facility built in 2012.

The park also curates artifacts from numerous resource management activities throughout the past 30 years: university and National Park Service research projects and projects related to park improvements. These come from all six park units. Field notes and photographs from many of these excavations in park archives, along with other photos, park records, and an oral history collection are also included in the collections. In addition to archaeological and archival collections, there is a small natural resources collection, including herbarium, mammal, herpetofauna, and entomology specimens. All of this material is available for study upon request. The park administers loans to academic institutions but encourages work on site in the collections facility during normal hours of operation.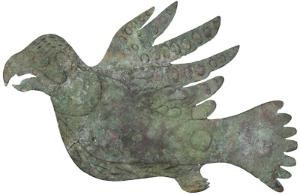 Inside the Collections
These collections are preserved for the American public in perpetuity, but because the storage facility is only open to the public for special events the park created a documentary series titled Inside the Collection. This series focuses on one artifact at a time, taking a deep dive into its nature, context, function, and possible cultural meanings. Each featured piece has a short 2-4 minute video introduction, followed by a more comprehensive written analysis. To review these artifacts and their stories, visit the Inside the Collections page.
Last updated: May 19, 2020