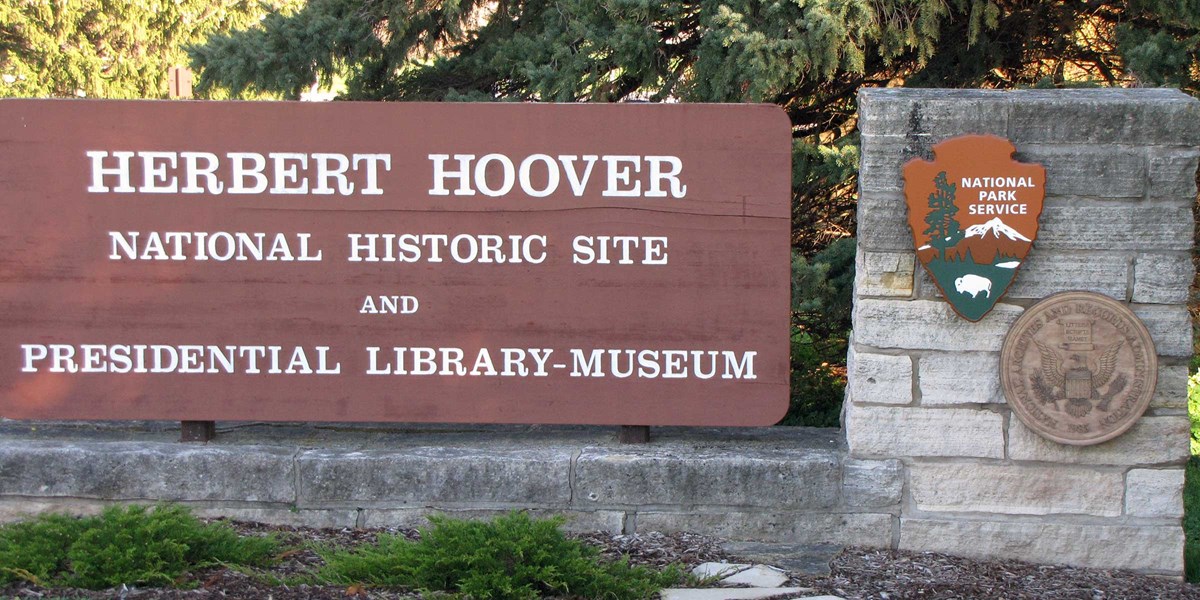 Get involved and support Herbert Hoover National Historic Site by donating, by shopping at our bookstore, or by volunteering.
Donate
Your donation to Herbert Hoover National Historic Site helps preserve and interpret the legacy of President Hoover. If you would like to give directly to the park, contact the superintendent by phone at (319) 643-2541 or by e-mail. Donations may be sent to:
Superintendent, Herbert Hoover NHS
110 Parkside Drive
PO Box 607
West Branch, IA 52358
Shop
America's National Parks, a not-for-profit cooperating organization, operates the bookstore at the Visitor Center. All purchases benefit Herbert Hoover National Historic Site.
Volunteer
Volunteers get hands-on experience at Herbert Hoover National Historic Site: a chance to work with professional national park staff and to interact with other national park visitors.
Get A Job
Check listings for jobs at Herbert Hoover National Historic Site. Each year, the park may hire seasonal workers for the summer or winter. Permanent positions become vacant only occasionally. Applications for jobs with the National Park Service are accepted via USAJOBS, the federal government's official source for federal job listings and employment opportunity information.
Do Business
Opportunities to do business with Herbert Hoover National Historic Site are posted by Federal Business Opportunities.
Help Us Plan
Herbert Hoover National Historic Site uses planning and environmental documents to help guide management of the park. The Planning, Environment, & Public Comment (PEPC) website provides for public involvement in national park planning.
Be Our Artist-in-Residence
The historic site's Artist-in-Residence Program promotes creative means of communicating the park's national significance and its relevance to park visitors. Selected artists live at the historic site and share its stories through visual arts, performing arts, or writing.