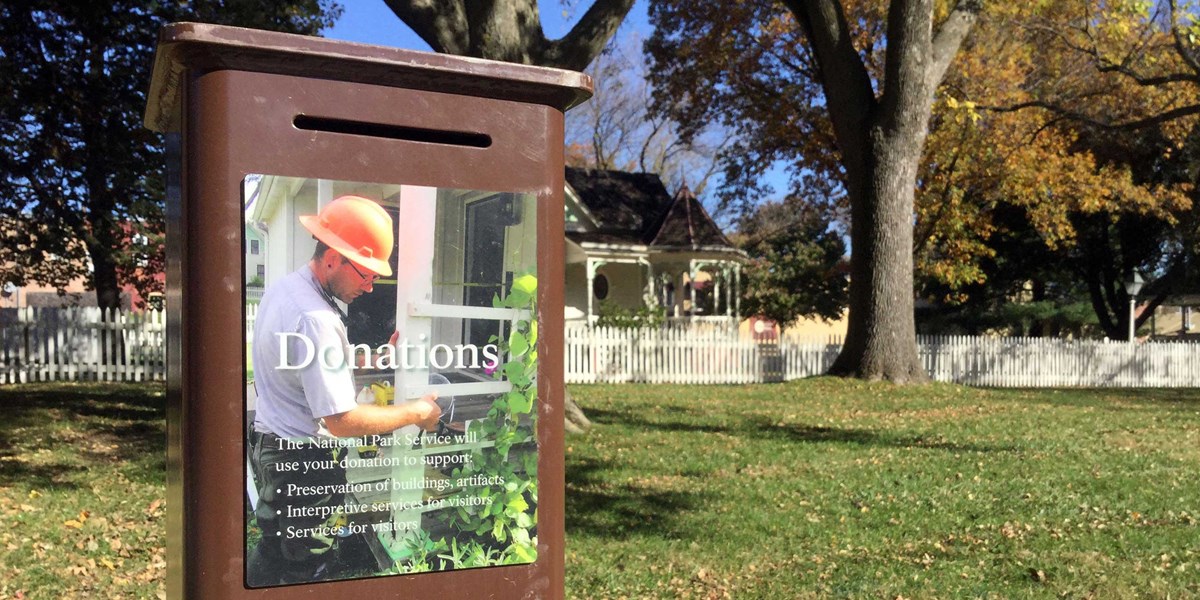 Your donation to Herbert Hoover National Historic Site helps preserve and interpret the legacy of President Hoover. Donations support preservation of historic buildings and artifacts, reconstruction of the tallgrass prairie, Volunteers-in-Parks, Junior Rangers, and Artists-in-Residence. Donations also help pay for special events like Hoover's Hometown Days and A Christmas Past.
If you would like to give directly to the park, contact the superintendent by phone at (319) 643-2541 or by e-mail. Donations may be sent to:
Superintendent, Herbert Hoover NHS
110 Parkside Drive
PO Box 607
West Branch, IA 52358
Other Ways to Contribute
You can also support Herbert Hoover National Historic Site by volunteering or by shopping at our bookstore. Your contributions continue to make a significant difference. We welcome and are grateful for your support.
National Park Foundation
Congress established the National Park Foundation (NPF) in 1967 to provide private citizens an official, tax-deductible way to make gifts to the support national parks. NPF helps individual parks attract philanthropic gifts by encouraging those who feel a deep appreciation for a park to express their support.