The Rosenwald Schools: Cadentown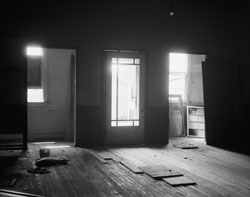 Cadentown was one of approximately twenty-five African-American hamlets formed in Fayette County, Kentucky, after the Civil War. Former slaves purchased lots from developers such as Owen Caden to create their own communities. These rural hamlets were situated near the large farms on which many of the residents labored. Cadentown's development began in 1867, and by the late 1870s every lot in the community had been sold. Two churches were soon organized in Cadentown.
Educating and Empowering the Community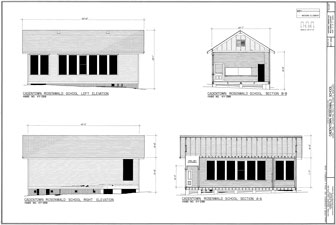 Partnering with Booker T. Washington, Julius Rosenwald (president of Sears, Roebuck and Company) organized the philanthropic Julius Rosenwald Fund. This organization donated matching funds for the construction of rural model schools for African-Americans beginning in 1917. Matching funds from the community could include cash, in-kind labor, or materials. The Tuskegee Institute in Alabama (now Tuskegee University) prepared plans for the earliest Rosenwald buildings. In 1920, control of the school building program shifted to the new Rosenwald Foundation office in Nashville, where director S.L. Smith drew up most of the new schoolhouse designs. Smith made careful use of natural light, providing separate designs for buildings that faced north-south and buildings that faced east-west. School designs ranged in size to accommodate from one to seven teachers, and there were also plans for privies, industrial buildings, and teacher's cottages. The Rosenwald Fund helped construct 4,977 schools, 155 of which were located in Kentcuky. Historic American Buildings Survey documented the Cadentown school in 2006.