Keanakākoʻi Crater
Keanakākoʻi, meaning "cave of the adzes", likely formed during the 1400s, during the great summit collapses of Kīlauea. Until 1877, Hawaiian kahuna kākoʻi (carving experts) sought the crater's superior and rare basaltic rock for making koʻi, or adze heads. Bound to a sturdy ʻau koʻi (wooden handle), this valuable tool was used to carve vital objects like canoes and houses. But the famous adze quarry was covered by lava, first in 1877, and again during the fissure eruption in July 1974. Today, the crater is 115 feet deep.
The park closed portions of Crater Rim Drive for public safety after Halemaʻumaʻu began to erupt in March 2008. During the summit collapses of 2018, the road was damaged further. A portion of Old Crater Rim Drive is now open to foot and bicycle traffic to a point just beyond Keanakākoʻi.

To hike the portion of Old Crater Rim Drive to Keanakākoʻi Crater:
Difficulty: Easy
Distance and hiking time: 1 mile (1.6 km) one way, 2 miles (3.2 km) roundtrip. Estimated time is 1 - 1 1/2 hours.
Trailhead: Park at the Devastation Trailhead parking lot. Trail begins near the parking lot exit on Crater Rim Drive.
Bring: Water, hat, sun protection & raingear. Be prepared for hot, dry, wet, and windy weather conditions.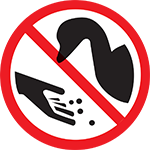 Nēnē Protection
Nēnē (the Hawaiian goose) is a threatened species that needs your protection. Watch for nēnē on roads. Cars are the leading cause of adult nēnē deaths in the park. DO NOT FEED the nēnē. Nēnē that are fed by visitors learn to beg for food and approach moving cars.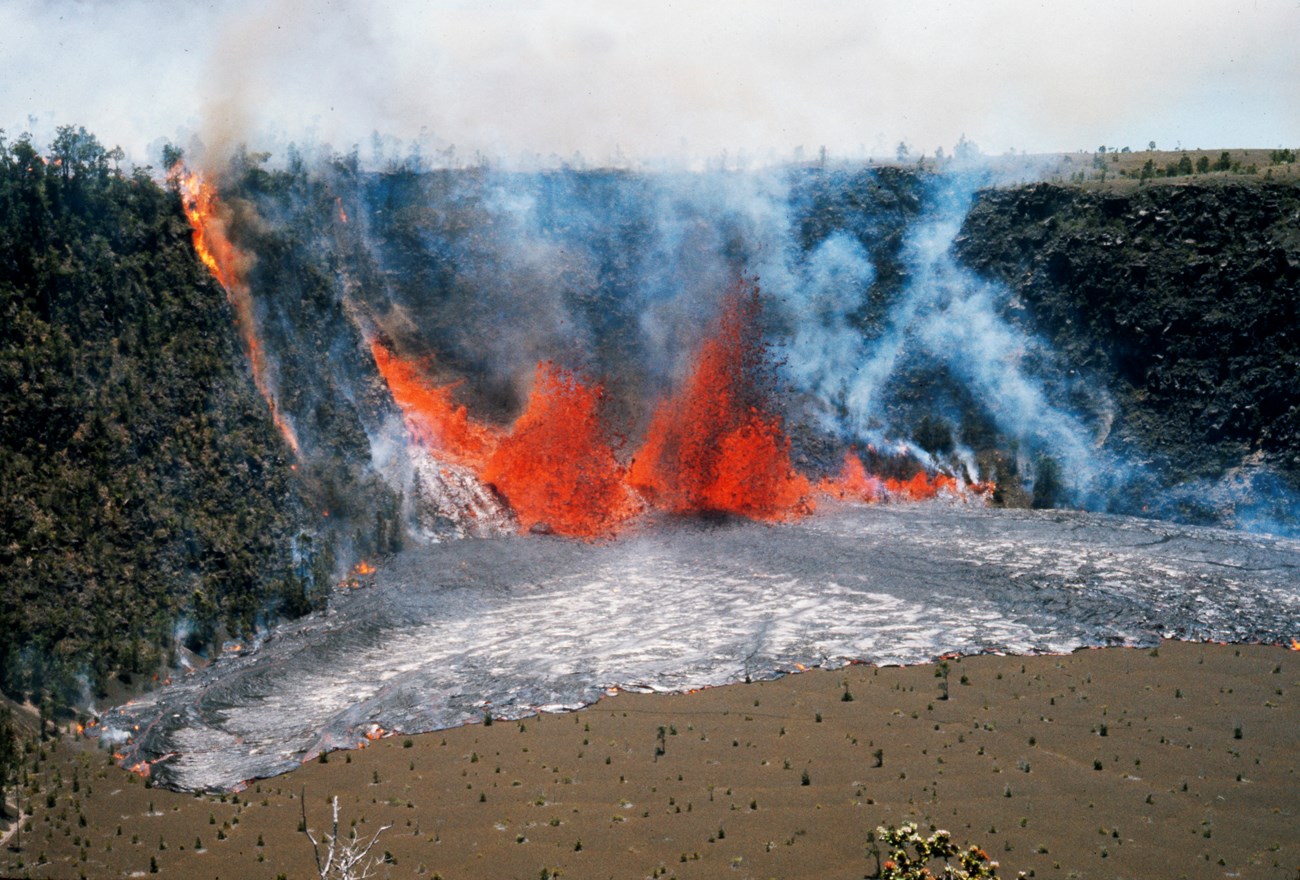 Learn more about the summit eruption of July 19, 1974, a summer afternoon to remember
Last updated: November 12, 2021