July 1974 Summit Eruption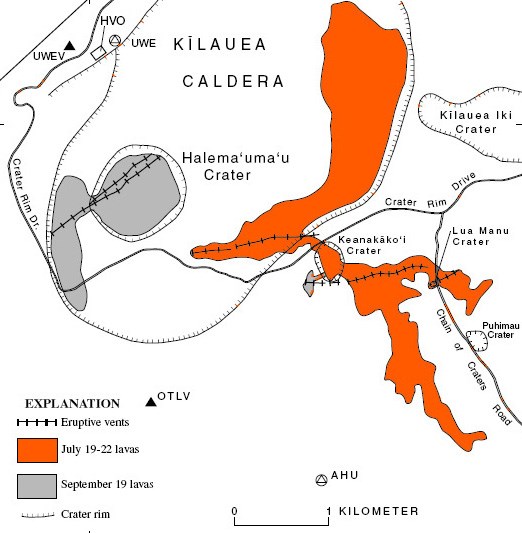 On July 19, 1974, fissures opened up in multiple places at the summit of Kīlauea, creating large lava fountains and dramatic views from vantage points like Volcano House. Lava flows crossed Chain of Craters Road and spilled into Lua Manu, while additional fissures cascaded lava into Keanakākoʻi Crater and Kaluapele (Kīlauea caldera).
The most dramatic activity lasted less than a day, with low fountaining continuing on the caldera floor until the event fully concluded on July 22.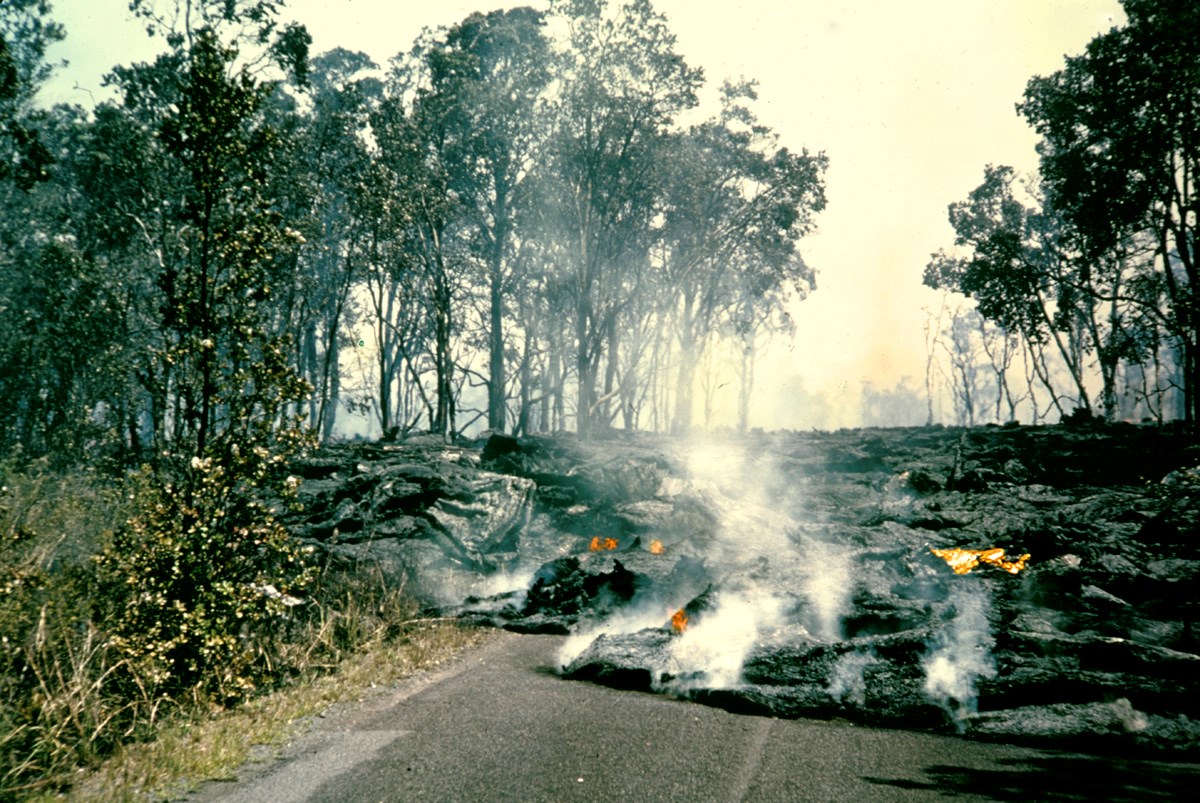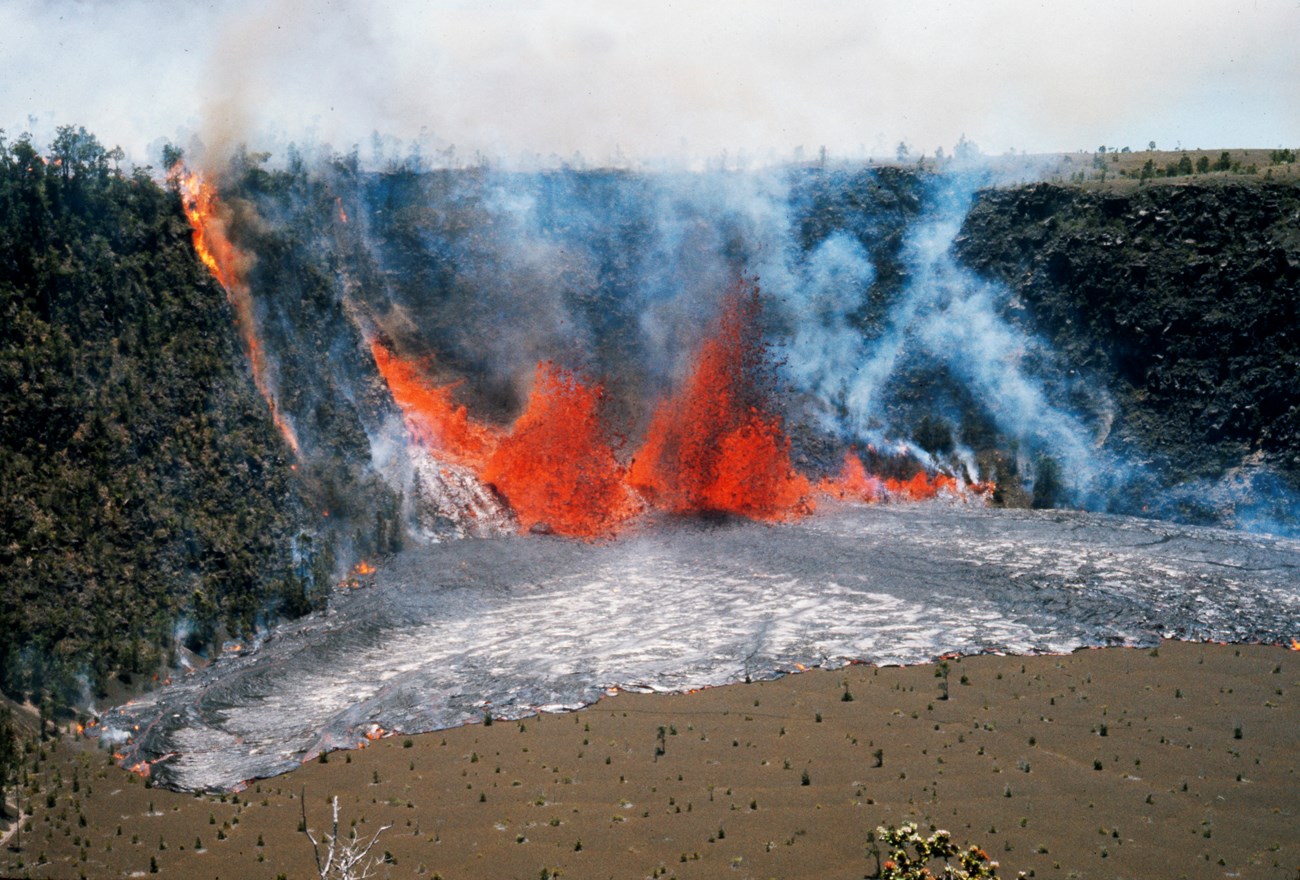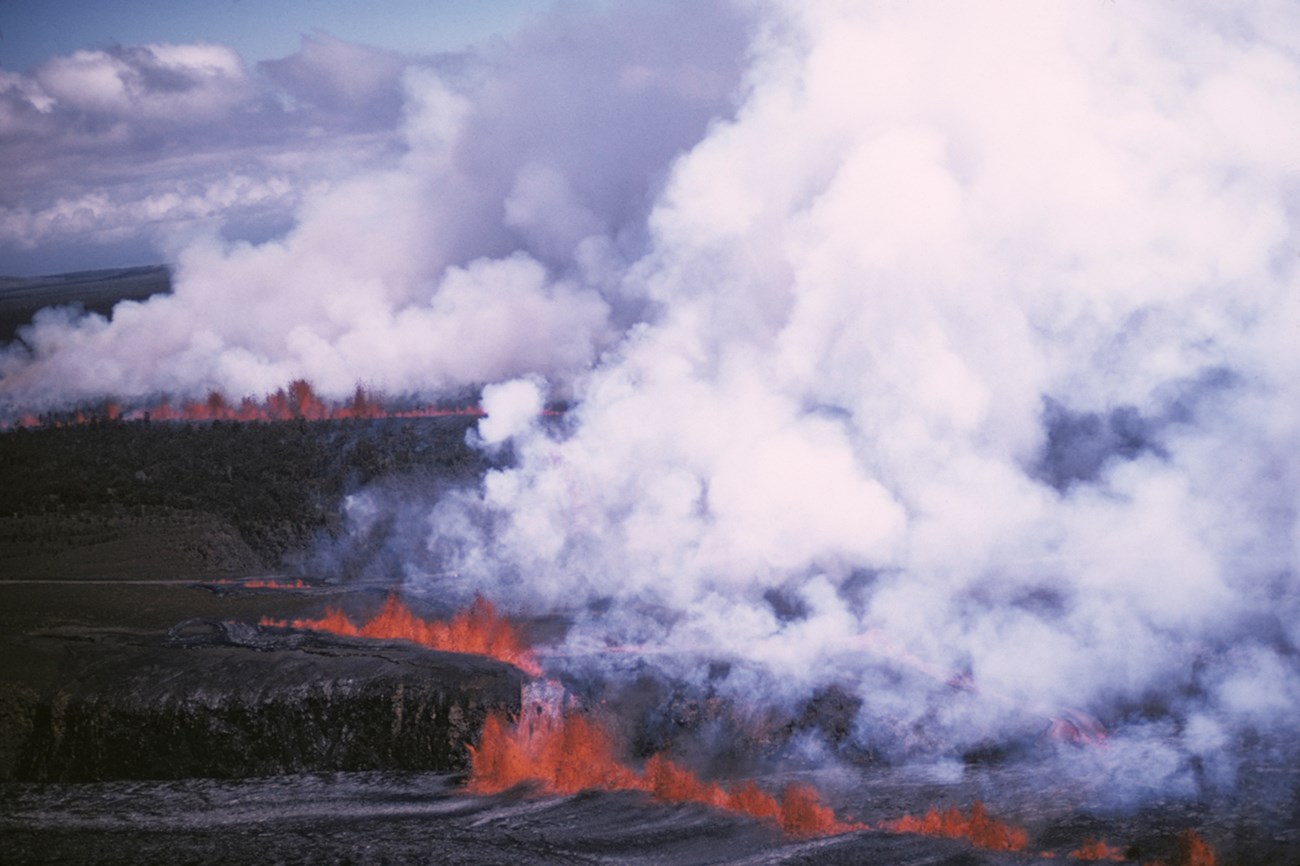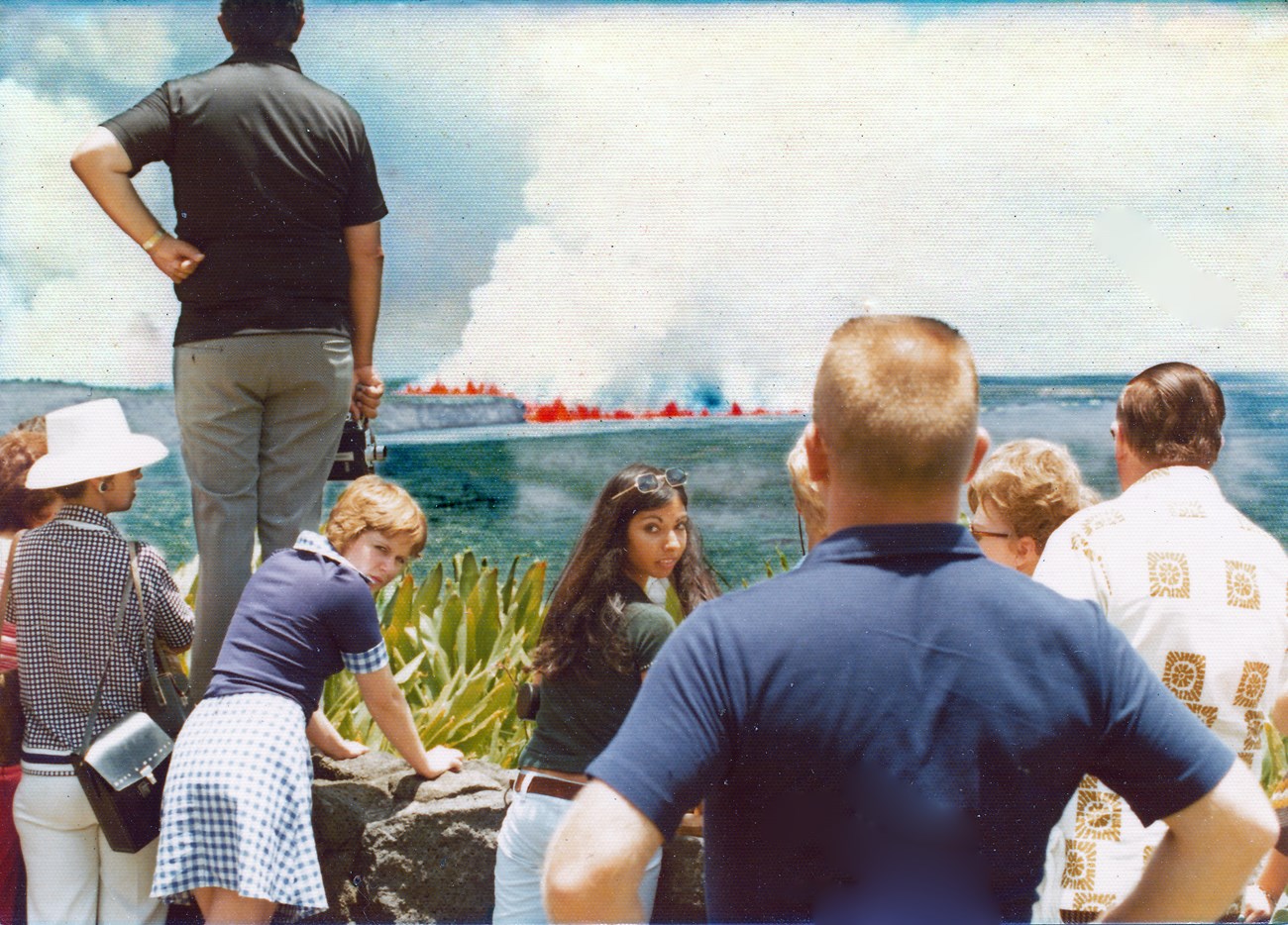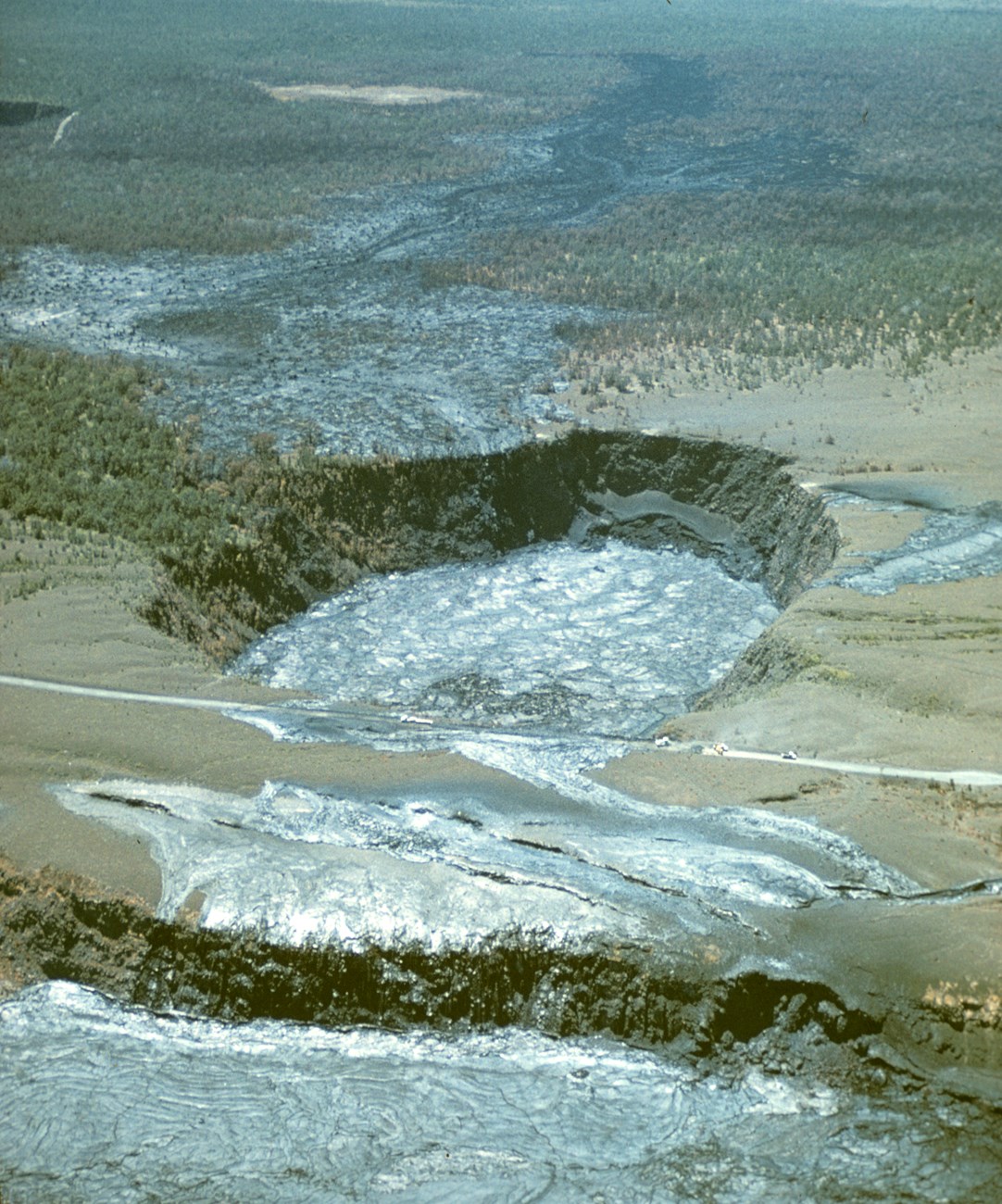 Last updated: March 11, 2021