Day Hike - Kūpinaʻi Pali (Waldron Ledge)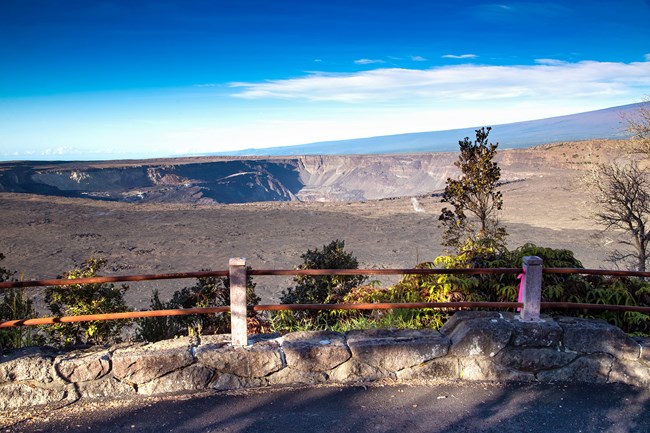 The Kūpinaʻi Pali (Waldron Ledge) portion of Crater Rim Trail is a walk through history, leading to a panoramic view of Kaluapele (Kīlauea Caldera) and Halemaʻumaʻu crater, which dramatically collapsed in 2018.

At one point in time, this stretch of trail was part of Crater Rim Drive, the road that encircled the summit caldera. However, on November 16th, 1983, a magnitude 6.7 earthquake struck the island, decimating parts of the road. Large chunks collapsed and deep cracks developed, rendering it impassable. As part of repairs from the seismic event, the road was re-routed to its current path and the portions left behind were converted to the trail you see today. Look for the painted road lines on the trail, a reminder of its history. Locally, this area may still sometimes be referred to as "Earthquake Trail."
Difficulty: Easy - wheelchair accessible.
Distance & hiking time: About one mile (1.6 km) round-trip to the overlook, approximately 45 minutes - 1 hour.
Trail begins: Across the street from Kīlauea Visitor Center, to the left of the Volcano House, and down the service road to the rock wall on the left.
Stroller friendly - Trail is over a paved road surface.
This section of trail includes some cracked and tilted sections. The first small overlook past the Volcano House on the right has a very steep descent, but the larger overlook is level. This is a mostly paved trail. Bicycles are permitted on this paved trail.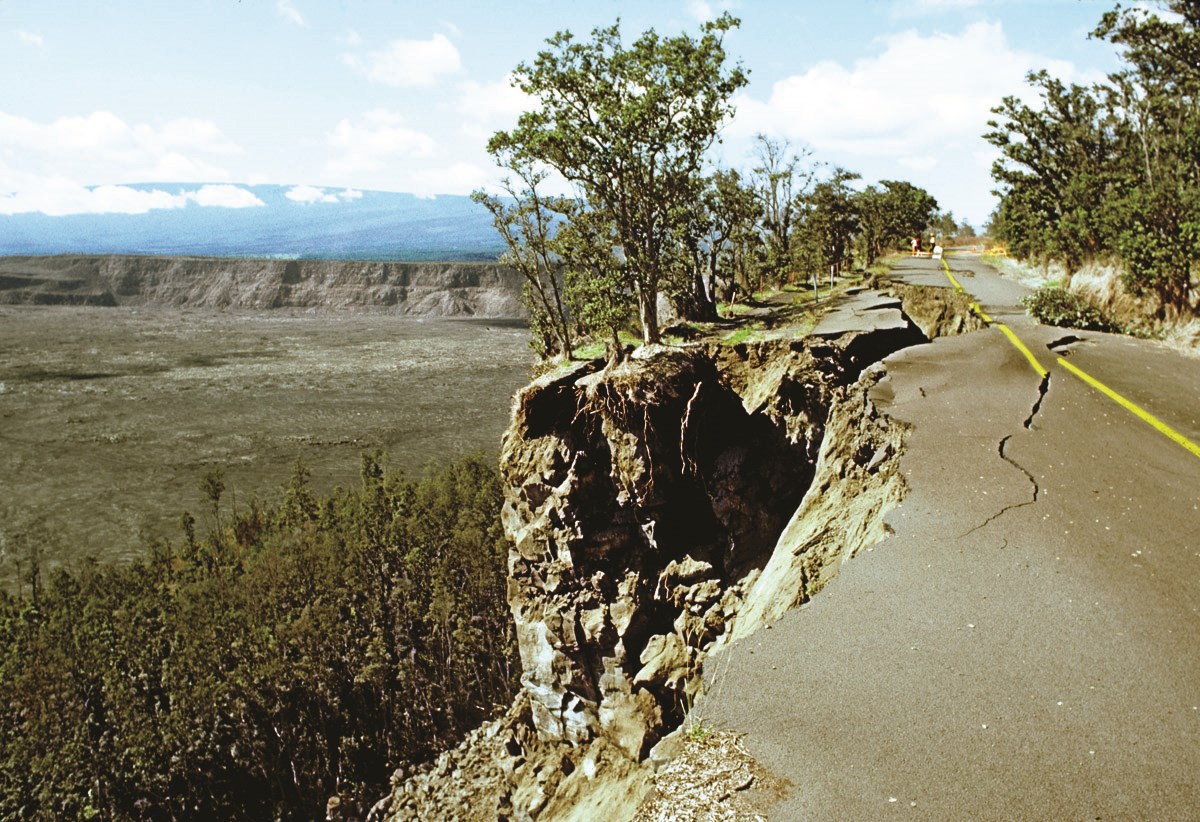 Last updated: October 5, 2021