Day Hike - Crater Rim Trail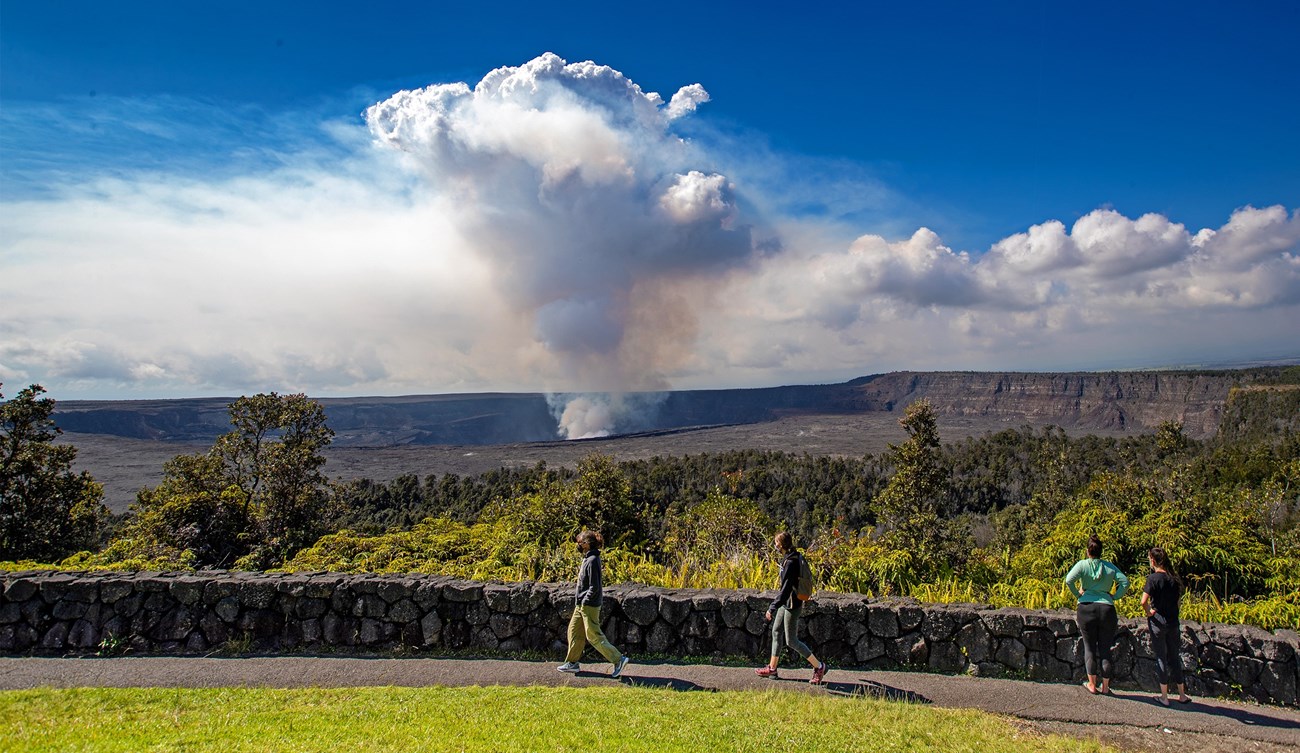 Crater Rim Trail traverses the edge of the Kilauea summit caldera from Uēkahuna to just past Keanakākoʻi Crater. The trail is an awe inspiring journey around the summit of one of the most active volcanoes in the world. See the dramatic aftermath of the 2018 summit collapse and subsequent eruptions, steam vents, and lush rainforest.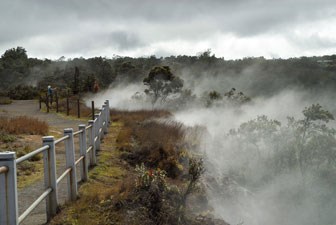 Difficulty: Easy
Distance is variable. Trail stretches from Uēkahuna on the north side of the caldera to just past Keanakākoʻi Crater on the south side. The trail includes Kūpinaʻi Pali (Waldron Ledge)
Hikers may access the trail from several locations along Crater Rim Drive, including Uēkahuna, Kīlauea Overlook, Steam Vents, and Volcano House.
Bring water and food. Be prepared for hot, dry, wet, and windy weather. Scorching sun, biting winds and pelting rain can occur in the same hour.
STAY ON MARKED TRAILS
Cliffs, earthcracks, and steam vents have unstable and slippery edges. Keep well back for your safety.
Last updated: December 13, 2022