Day Hike - Kīlauea Iki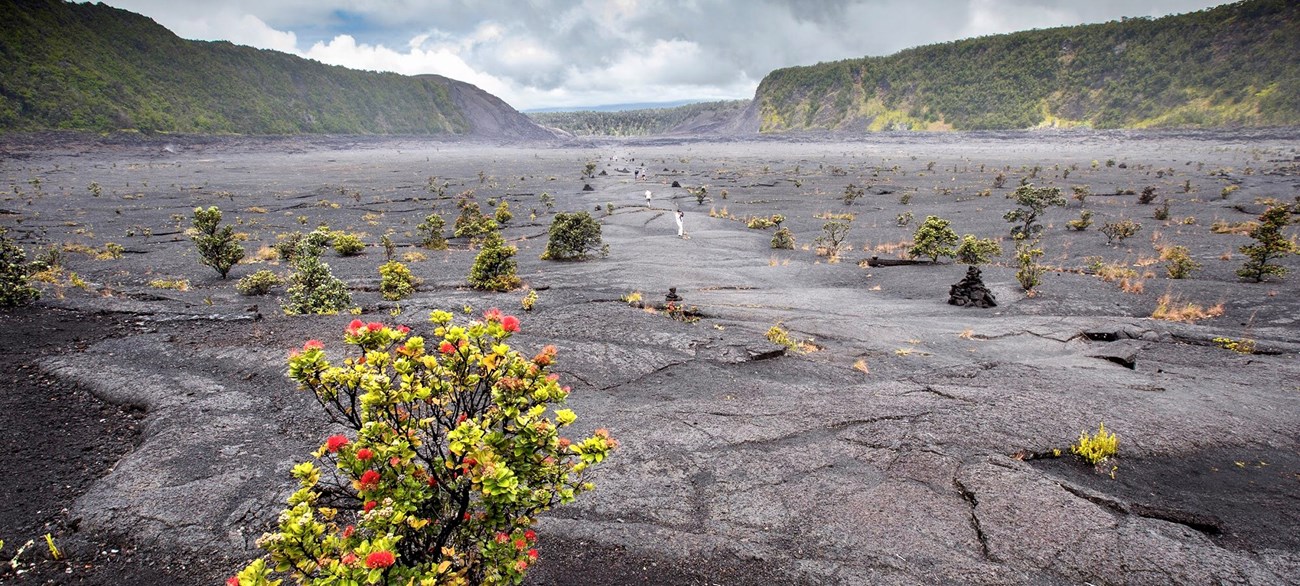 Descend through a lush rainforest to the solidified lava lake on the floor of Kīlauea Iki crater. Peer into the vent that erupted to a height of 1900 feet during the eruption of 1959 located below Puʻupua'i cinder cone.
Difficulty: Moderate to challenging - Steep and rocky, descent & ascent 400 feet (122 m).
Parking: Parking at Kīlauea Iki Overlook is extremely limited. During peak hours, there may be no parking available. If you are interested in a longer hike, you are strongly encouraged to begin your hike at Kīlauea Visitor Center, Devastation Trailhead, or Puʻupuaʻi Parking Area.
Distance and hiking time:

From Kīlauea Iki Overlook: 3.3 mile (5.3 km) loop. Plan for approximately 2 to 3 hours. Nāhuku (Thurston Lava Tube) can be included with this hike. Note: parking is extremely limited.
From Kīlauea Visitor Center: 5.3 miles (8.5 km) round-trip "cherry stem" and loop. Plan for approximately 3 to 4 hours. Take Crater Rim Trail towards Kūpinaʻi Pali (Waldron Ledge) from Kīlauea Visitor Center to access Kīlauea Iki Trail loop. Connections from the Halemaʻumaʻu Trail near the visitor center are also possible.
From Devastation Trailhead: 6.0 mi (9.7 km) round-trip. Plan for 4 to 5 hours. Parking at Devastation Trailhead allows for a more scenic experience, letting you explore Uēaloha (Byron Ledge), the Kīlauea Iki loop, and Nāhuku Lava Tube all in one hike. Consider adding the 0.5 mile (0.8 km) Devastation Trail to the hike by parking at Puʻupuaʻi.

Bring: Water, food, hat, sunscreen and rain gear. Be prepared for hot, dry, wet, windy weather conditions and steep and rocky terrain.
Safety: Hiking on flow fields can be hazardous due to deep earth cracks, uneven and unstable terrain, and razor-sharp lava.
Download the Kīlauea Iki Trail Guide (pdf 921KB)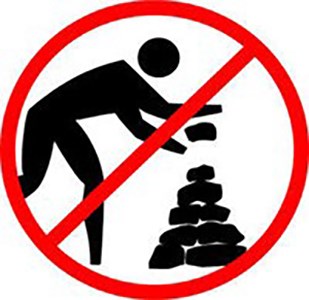 Leave rocks in their rightful place.
Park staff may use ahu (stacked rocks) to mark some trails and keep visitors safe. Please do not create new ones. The stacking of rocks can be culturally offensive, disorienting to hikers, and potentially against the law.
Last updated: September 30, 2021