Kīlauea Visitor Center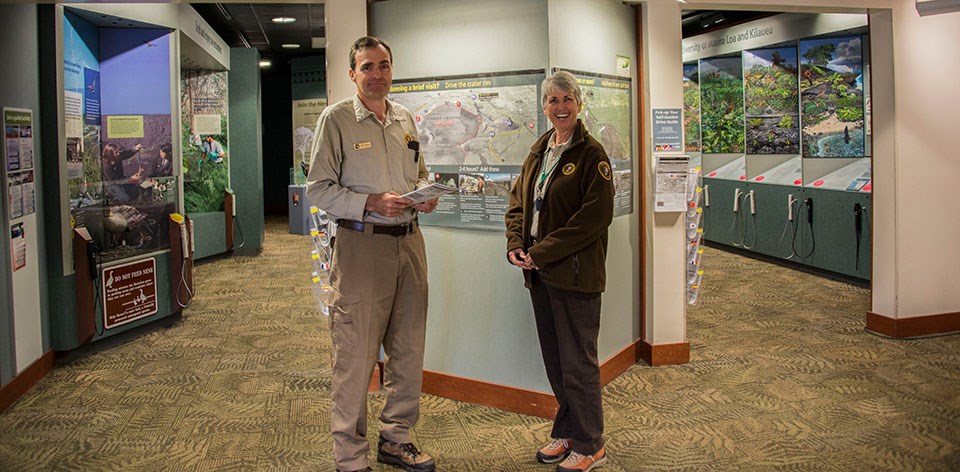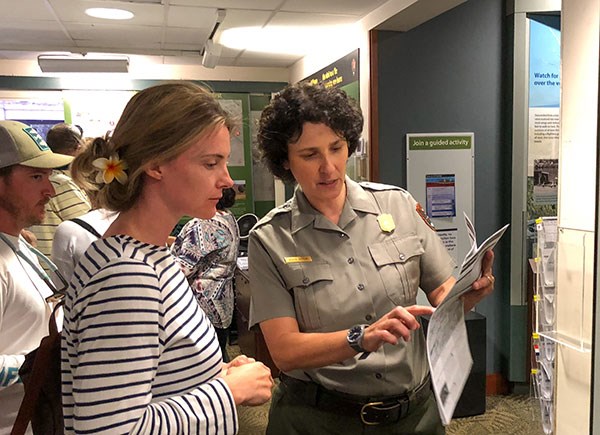 Information Central
Kīlauea Visitor Center is often a great first stop when entering the park. Rangers and volunteers are on duty daily to provide visitors with the latest information on the current conditions, hiking information, things to do and the daily schedule of ranger-led activities.
The Hawai'i Pacific Parks Association operates a
park store
in the Kīlauea Visitor Center that sells books, posters and other educational materials. Proceeds benefit park programs.
Kīlauea Visitor Center is a short distace beyond the park entrance station on the right.
---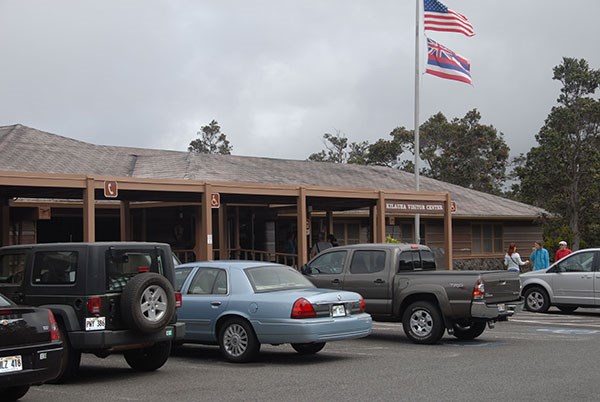 Located near the park entrance, the center is typically the first stop for the 2.6 million people who visit Kīlauea Volcano. Exhibits give the public an overview of the park's environmental, historical, and cultural features.
Visitor exhibit designs and content reflect consultations with Native Hawaiians and the islands' leading biologists, ornithologists, entomologists, botanists, and volcanologists.
There are exhibits on island formation; the arrival of life by wing, wind, and wave; ecosystems from sea to summit; the sights and sounds of the rain forest; invasive species; and those who make a difference in resource protection. Interwoven throughout are the mana`o (wisdom) and mo`olelo (stories) of Native Hawaiians.



Last updated: June 17, 2020