Day Hike- Byron Ledge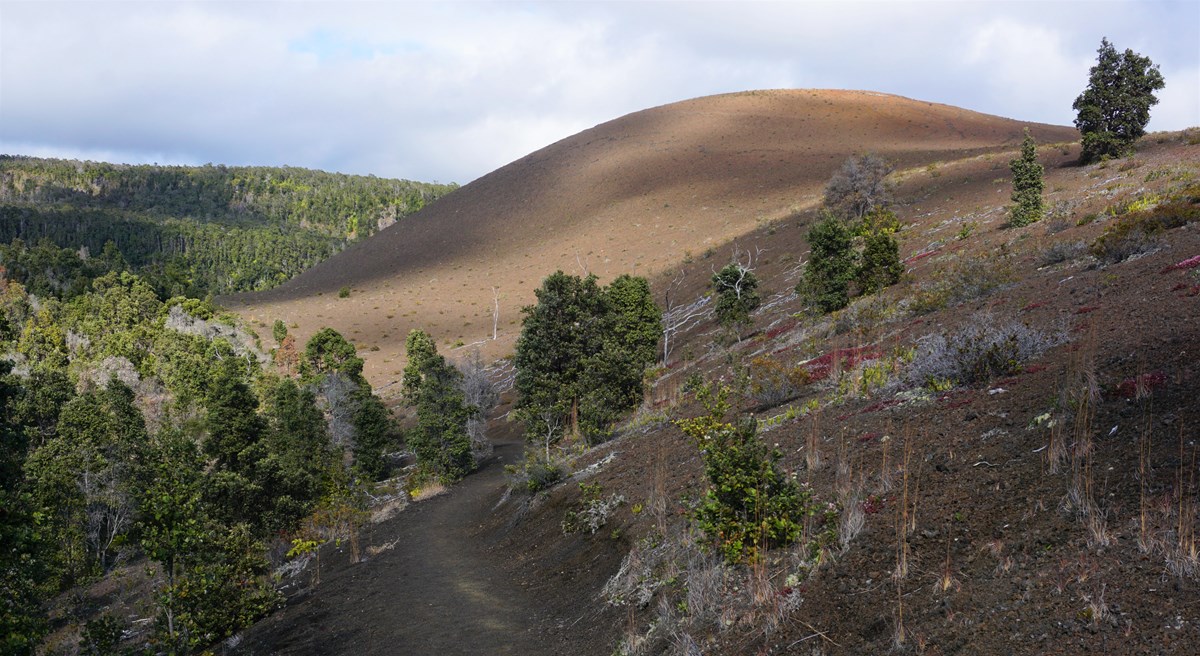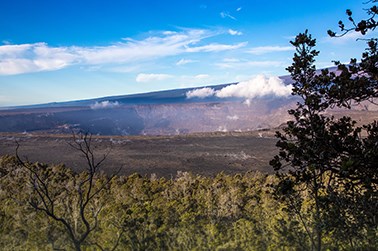 Walk along the Byron Ledge Trail, beginning at the Devastation Trailhead, for excellent views of Puʻu Puaʻi cinder cone and sporadic vistas of Kīlauea caldera. The trail makes for an excellent connection to the Kīlauea Iki loop as well as Nāhuku (Thurston Lava Tube).

Near the intersection with the Kīlauea Iki trail is a fence and gate designed to keep feral pigs out of the forest. Please close the gate behind you.
Difficulty: Moderate
Distance and hiking time: 1.1 miles (1.8 km) one-way from Devastation Trailhead to the intersection with Kīlauea Iki trail.
Trail Begins: Devastation Trailhead. Stay to the left at the intersection with the Devastation Trail.
Stay on the trail. Do not climb the Pu'u Pua'i cinder cone.
Endangered nēnē (Hawaiian geese) frequent this area. Please use caution when parking. Don't feed the nēnē.
Last updated: February 20, 2020