Day Hike - Halema'uma'u Trail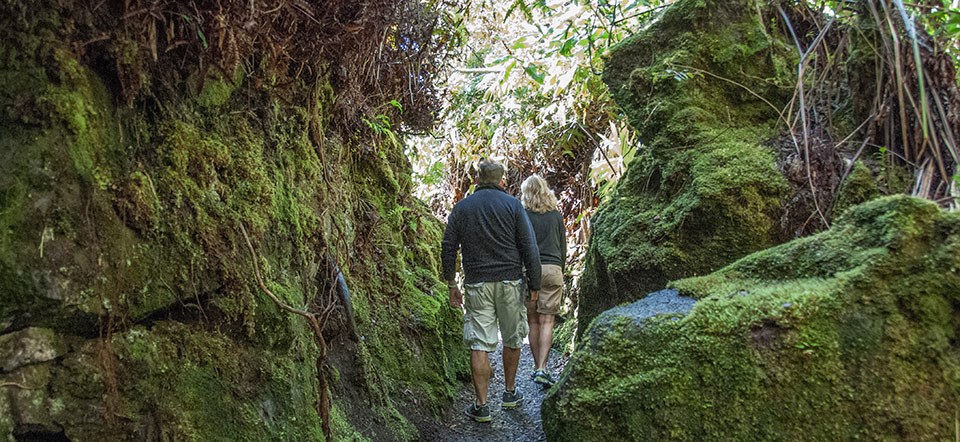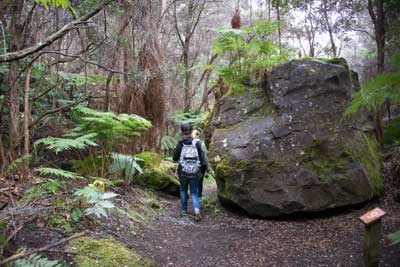 Halema'uma'u Trail
Descend 425 feet (130m) at the southern edge of Kīlauea Caldera through a rain forest that has been re-established numerous times.
Please note the Halema'uma'u Trail across the caldera floor is closed beyond stop 10 due to the active eruptive vent in Halema'uma'u Crater.
View the Halema'uma'u Trail Guide (pdf 2.98MB).
Of interest: A unique biological diversity of plants, birds, insects; formations of "pahoehoe" lava, steam vents, walk on the 1974 lava flow and a panoramic view of a volcanic caldera.
Difficulty: Moderate
Distance and hiking time: .8 miles one way, 1.6 miles roundtrip. Estimated time is 1 - 1 1/2 hours.
Trail begins: Behind the Volcano House off Crater Rim Trail.
Bring: Water, food, hat, sun protection & raingear. Be prepared for hot, dry, wet, and windy weather conditions.
Be aware that concentrated SO2 & sulphur fumes from Halema`uma`u Crater can be dangerous for those people with heart or respiratory concerns.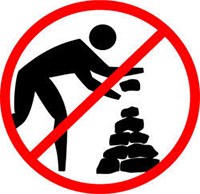 Leave rocks in their rightful place.
The stacking of rocks can be culturally offensive, disorienting to hikers, and potentially against the law. Do not disturb the environment by stacking piles of rocks.
Last updated: October 1, 2019