Day Hike - Halema'uma'u Trail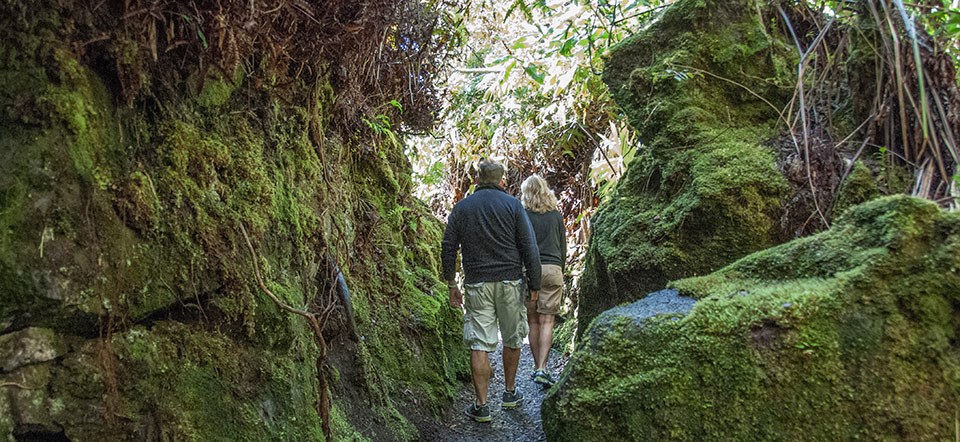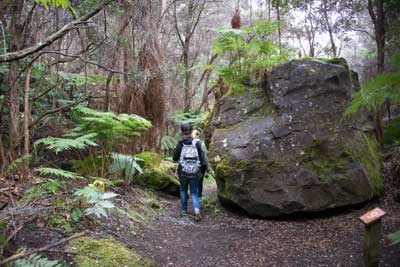 Halema'uma'u Trail
Descend 425 feet (130m) at the southern edge of Kīlauea Caldera through a rain forest that has been re-established numerous times.
View the Halema'uma'u Trail Guide (pdf 2.98MB).
Of interest: A unique biological diversity of plants, birds, insects; formations of "pahoehoe" lava, steam vents, walk on the 1974 lava flow and a panoramic view of a volcanic caldera.
Difficulty: Moderate
Distance and hiking time: .8 miles one way, 1.6 miles roundtrip. Estimated time is 1 - 1 1/2 hours.
Trail begins: Behind the Volcano House off Crater Rim Trail.
Bring: Water, food, hat, sun protection & raingear. Be prepared for hot, dry, wet, and windy weather conditions.
Last updated: November 7, 2019