Crater Rim Drive Tour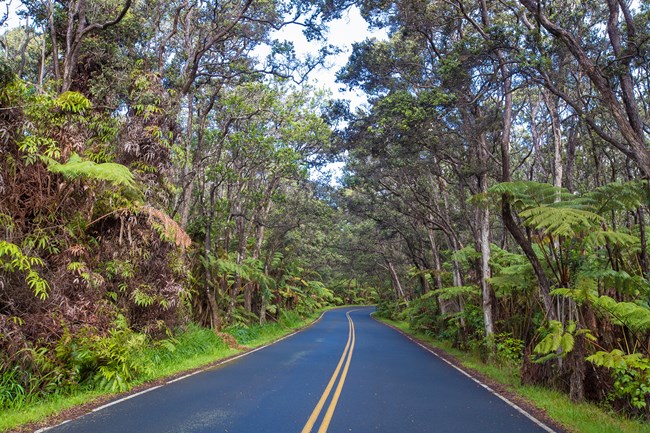 Visiting the park by car is easy to do. The two main roads visitors will travel are Crater Rim Drive and Chain of Craters Road. All roads in the park are two-wheel drive roadways and do not require four-wheel drive vehicles.
Start your visit at the Kīlauea Visitor Center located just beyond the park's entrance station on the right. Here, you will receive the latest information on trails, ranger-led activities, road conditions, and safety precautions. Then begin your tour at Kīlauea Overlook and work your way clockwise along Crater Rim Drive.
Use the links below to familiarize yourself with scenic stops along Crater Rim Drive. Weather may be cool, windy, and rainy. Bring shoes, raingear/jackets, hats, bottled water, and snacks if you plan to venture out of your car at these viewpoints.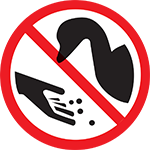 Nēnē Protection
Nēnē (Hawaiian goose) is a federally protected species that needs your protection. Watch for nene on roads. Cars are the leading cause of adult nene deaths in the park. DO NOT FEED the nēnē. Nene that are fed by visitors learn to beg for food and approach moving cars.