News Release
Most backcountry trails & campsites in Hawai'i Volcanoes NP will reopen Friday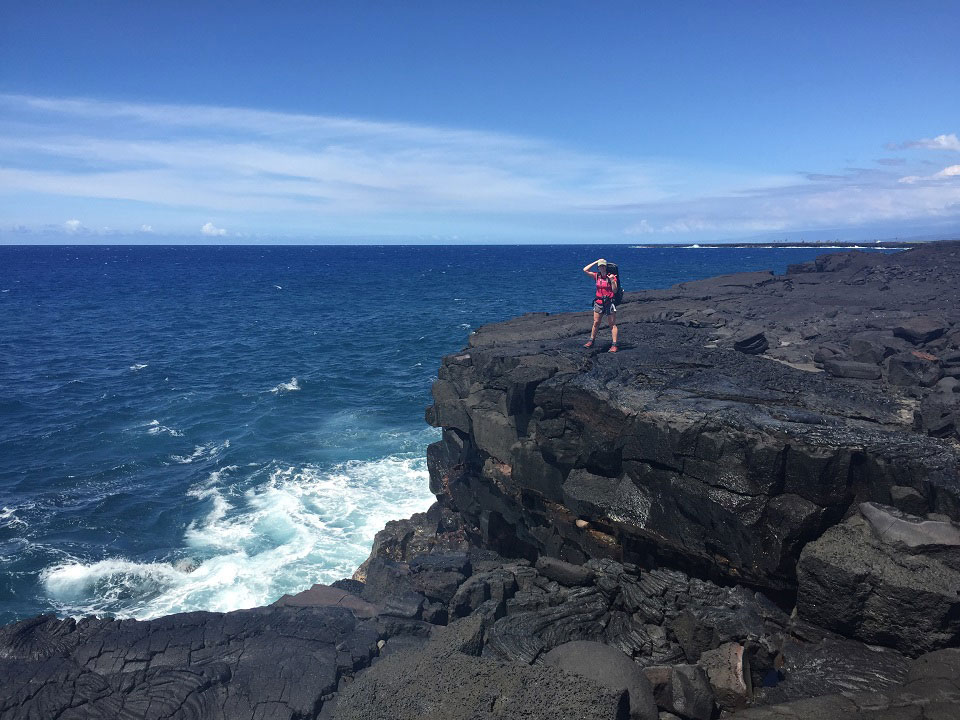 News Release Date:
October 18, 2018
Contact: Jessica Ferracane/Public Affairs Specialist, 808-985-6018
Hawaii National Park, HI
– Hawai'i Volcanoes National Park will reopen most coastal and backcountry trails and campsites on Fri., Oct. 19. Other parts of the park reopened last month following a record 134-day closure due to hazardous volcanic and seismic activity on Kīlauea Volcano. 
Permits are required for all overnight backpacking and camping. The park's backcountry permit office is open daily from 8 a.m. to 4 p.m. Learn how to prepare for backcountry treks and how to get a backcountry permit on the website:
https://www.nps.gov/havo/planyourvisit/hike_bc.htm
. 
The remote coastal campsite destinations of Halapē, Ka'aha, Keauhou and 'Āpua Point will open Friday, and are reached via the rugged Puna Coast Trail and Keauhou Trail. In the East Rift Zone of Kīlauea Volcano, Nāpau campsite and the Nāpau and Nāulu trails will also open. 
Water levels in the catchment tanks at Halapē, Ka'aha and Keauhou are full. Nāpau and 'Āpua Point do not have water tanks. 
"We are excited to reopen popular areas of the coastal backcountry, and we're happy to report there was little impact to campsites and trails along the coast," said Chief Ranger John Broward. "However, projects to clear brush along trails were delayed due to recent seismic activity, and hikers may find it difficult to navigate pathways that connect coastal sites. The trail crew will continue to improve these areas, but in the meantime, hikers should be prepared for a rough and challenging journey," Broward said. 
Broward added that Pepeiao Cabin and the Ka'ū Desert Trail past the Footprints shelter will remain closed until trail maintenance and further assessments can be made.  
-NPS-
Last updated: October 19, 2018