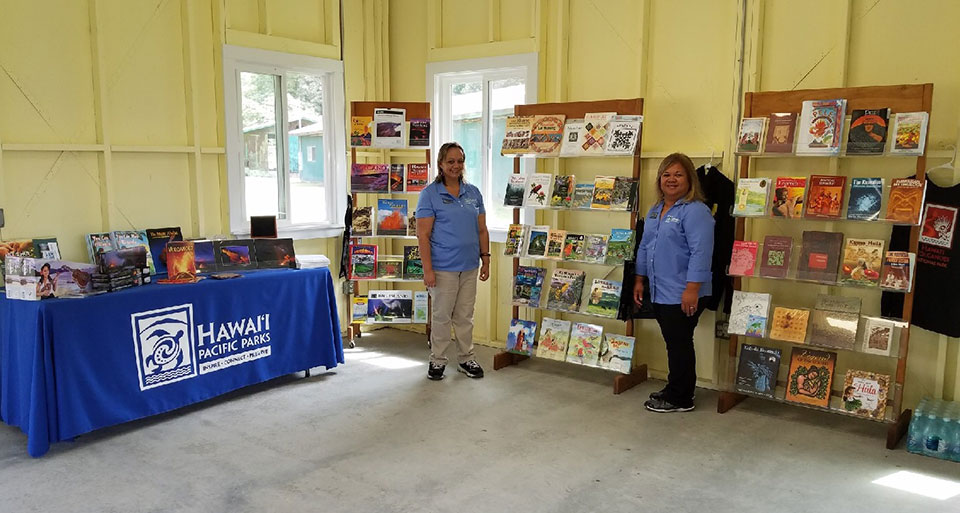 News Release Date:
May 23, 2018
Contact: Jessica Ferracane/Public Affairs Specialist, 808-985-6018
Hawaii National Park, HI
– The Kahuku Unit of Hawai'i Volcanoes National Park, located about an hour's drive south of the park's main entrance, is now open to visitors five days a week starting Wed., May 23. The new schedule is Wednesday through Sunday, from 9 a.m. to 3 p.m. Admission is free. 
The extra days were added after two-thirds of the park closed on May 11 due to increased volcanic hazards. Visitors will be able to get a new Kahuku stamp in their NPS Passport Books. 
Park rangers and volunteers from the Kīlauea section will join Kahuku rangers in welcoming visitors to the southernmost section of Hawai'i Volcanoes National Park. Located on the slopes of Mauna Loa, visitors can explore the wide expanse of the volcano's 1868 lava flow, beautiful native forest and historic pasturelands on foot. Hawai'i Pacific Parks Association, the park's non-profit partner, offers educational merchandise and other items for sale. 
Free guided hikes and programs are also available. Informal
"Coffee Talk"
conversations are held the last Friday of most months, from 9:30 a.m. to 11 a.m. Ka'ū coffee, tea and pastries are available for purchase.