John and Sarah Willis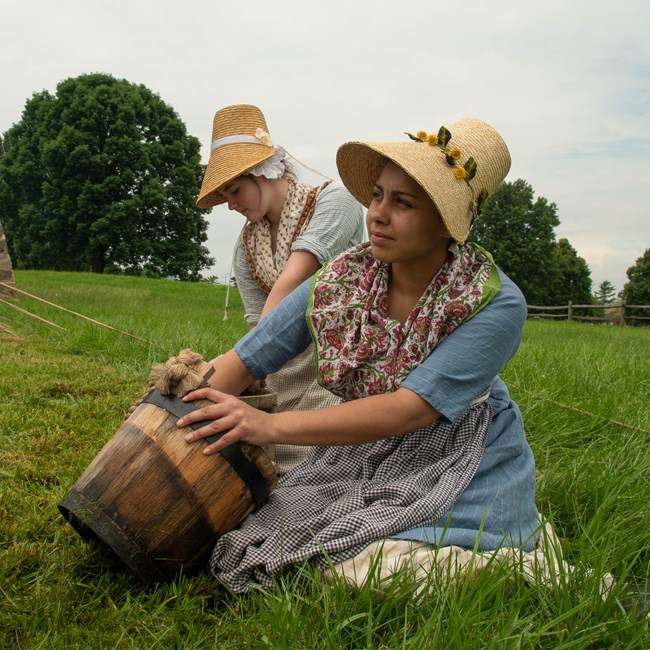 John's contract was purchased in June 1775, one of thirteen individuals sold to Captain Ridgely who paid 11 pounds sterling each for eleven men and 7 pounds each for two women. John arrived in Captain Thomas Spencer's ship 'Elizabeth' from Bristol. A convict, Willis had been judged guilty of stealing chickens and transported from England the same year. He signed, with his mark, a receipt for his freedom dues on June 25, 1782. The mark shows that Willis was illiterate.

John was a weaver on the staff at the Northampton Furnace in the eighteenth century. He produced cloth and his wife Sarah knitted and sewed. He stayed at Hampton after his term of indenture expired. A 'List of Hirelings at the Northampton Furnace' enrolled on June 18, 1786 describes free families working at the furnace. Willis' family consists of himself, age 40, his wife Sarah, age 38, and Sarah's son John Cook, who was 8 years old. Sarah contributed substantially to the family income by sewing. Her accounts were usually included with John's, but on occasion accounts were issued in her own name. There is no known record of the couple after the 1790s.
Last updated: July 10, 2020