Daniel and Mary Harris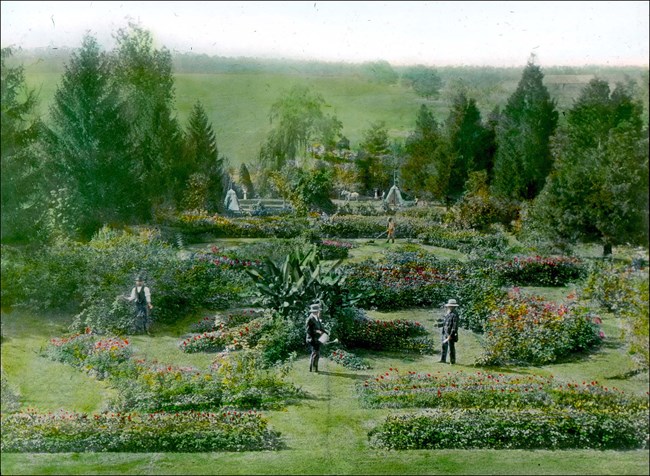 Daniel Harris himself was manumitted in 1829. At 44 years old, he would not have been freed if he had been even a year older, due to the terms of Governor's Will. His Certificate of Freedom, dated November 1829, described him as having a "yellow complexion" and a slave market worth of $100.

Though Ridgely allowed those under age two to go with their parents into freedom, Daniel's three year old daughter Mary had just missed the cut off and was therefore resigned to having her entire youth spent in bondage to the Ridgely family. Daniel stayed on at Hampton following his manumission, "working in the garden" for $15 month. In 1831, Daniel purchased and immediately freed his daughter, Mary, for only $18, far beneath the estate value of $30, from Harry D.G. Carroll, one of the Governor's sons-in-law.

Daniel spent much of his other pay at the estate's store for supplies and food. Much of what he made was, therefore, returned to the Ridgely fortune. His credit was his work, which totaled 780 hours in the garden between 1829 and 1833, amounting to cumulative earnings of $450. Despite having to draw on his work credit for supplies and food, Daniel Harris managed to save enough to purchase a plot of land from Benjamin Payne in Towson, which made him one of the first freemen building an African-American community in the area. The Baltimore Sun reported, in a 1983 article on Towson, that Harris paid $187.50 for the land, and a 1994 publication of Historic Towson, Inc., cites Harris as Baltimore County's first black landowner.
Last updated: June 6, 2020